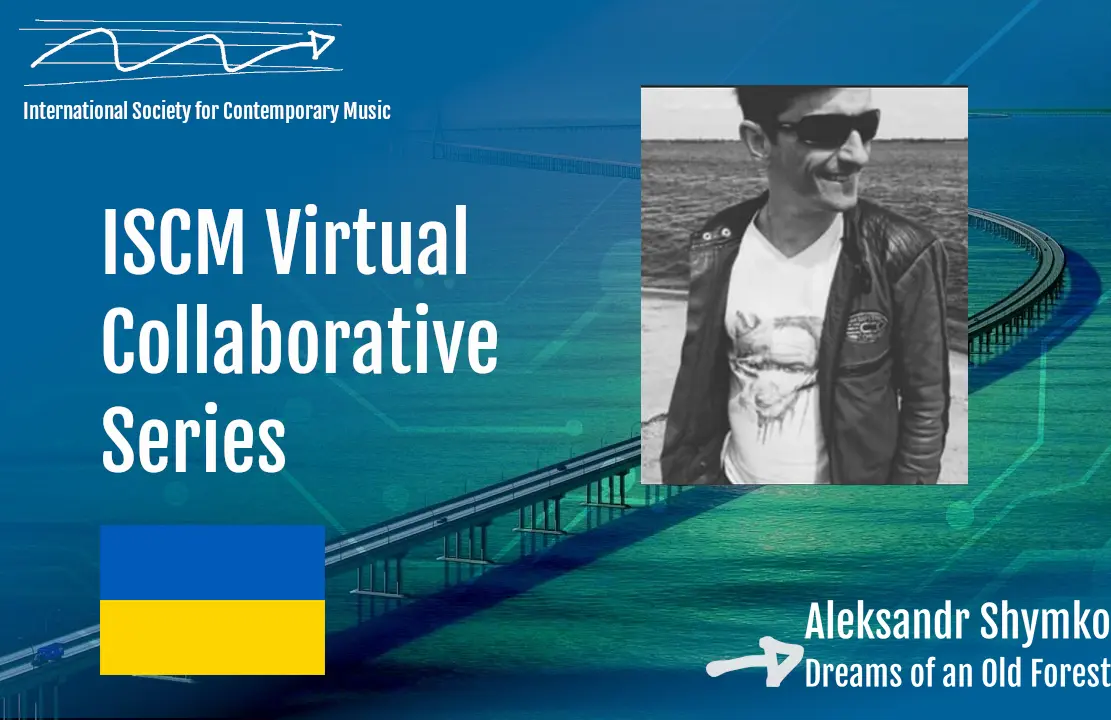 Aleksandr Shymko (b. 1977) is a Ukrainian composer and pianist who was born in the town of Borshchiv in the Ternopil region of Ukraine. He graduated from the Chernivtsi Music School in the western Ukrainian city of Chernivtsi as a pianist. In 1998 he studied composition under Yuri Ischenko at the Kyiv Conservatory, graduating in 2002. From 2002 to 2005 he continued his studies at he academy as a post-graduate. Shymko has been a member of the National Union of Composers of Ukraine since 2003. From 2004 to 2010, he was the chairman of the union's Kyiv youth association. He was awarded the Kyiv Mayor's Prize as well as the Polish Ministry of Culture's Gaude Polonia scholarship. In 2005 he began studying composition with Aleksander Lasoń at the Karol Szymanowski Academy of Music, in Katowice, Poland. In 2006 he was awarded a grant by the Ernst von Siemens Foundation. In September 2007, Shymko joined the music department of the Lesia Ukrainka National Academic Russian Drama Theatre as its head of department. He was a committee member of the XI and XII International Forum "Youth Music" in 2009 and 2011, and set up the "Ethno-modernity" project in 2009. Many of Shymko's works have been performed in festivals, as "Music Season's premieres" (2004, 2006 Kyiv), International Festival "Kyiv Music Fest" (2005), the 19th International Festival "Warsaw Musical Meetings", 4th International Festival "New music"- Festiwal Muzyki Nowej (Bytom, Poland), 5th Summer Festival in Rycerka (Poland), "Contemucha"—a series of concerts of contemporary music in Lodz Philharmony (Poland), and others.
In 2008 he was the organizer and musical director of the "Musical Tribune of Kyiv Youth" festival. The State National Academic Symphonic Orchestra of Ukraine, Ukrainian Radio Symphony Orchestra, the Dnipropetrovsk House Of Organ And Chamber Music, and the Archi Chamber Orchestra have all performed Shymko's works.
Dreams of an Old Forest is a 2004 composition for string orchestra.