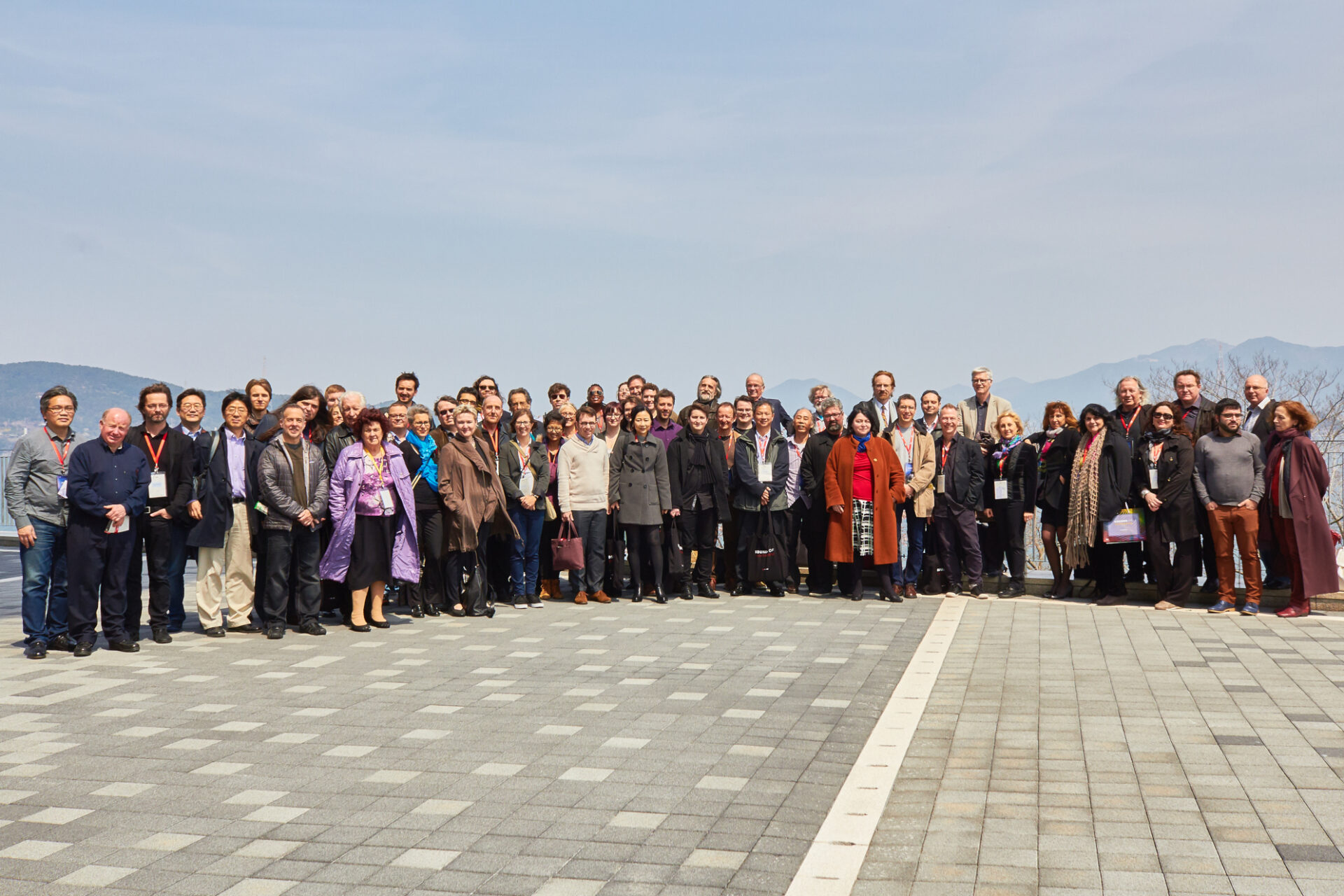 ISCM members are organized in categories with different benefits and corresponding membership fees.
Do you want to become a member and receiving the benefits?
The application process is simple, and the first you should do is to determine what would be the best member category for your organization.
If you represent an independent organizations which works for contemporary music in a country you may become and ISCM Section.
ISCM Sections benefits include full access to the annual ISCM World Music Days with voting rights and free stay during the ISCM General Assembly for your first delegate; submission of 6 musical works to the ISCM World Music Days with further encouragement by the Society for performance and broadcast through our online database; access to ISCM's worldwide network with networking opportunities and financial support towards ISCM events that you organize with other ISCM members.
The annual ISCM Section membership fee is 910€ (+ 55€ for PayPal costs) for 2023 membership dues.
If you cannot sustain a full ISCM Section membership, then you may want to consider one of the several Associate Member categories.
The Full Associate Member is intended for larger organizations that promote contemporary music life in a geographical or cultural region of a country. The Affiliated Membership is mainly for smaller organizations that represent composers or promote contemporary music in a local context (e.g. local area or city). The Allied Membership is mostly for individual ensembles, new music presenters, broadcasters, university schools of music, conservatories, composer collectives and similar.
Full Associate Member annual fee is 665€ (+ 40€ for PayPal costs)
Affiliated Associate Member annual fee is 445€ (+ 35€ for PayPal costs)
Allied Associate Member annual fee is 260€ (+ 30€ for PayPal costs)
Associate memberships all provide access to the ISCM General Assembly, access to the network and participation in ISCM Events with ISCM funding opportunities. The difference is the free stay for your delegate and the opportunity to submit works to the World Music Days.
Here is a quick overview over main benefits and annual membership fees:
Section
Full Associate
Affiliated Associate
Allied Associate
Annual membership fee
910€
665€
445€
260€
Free participation in the
ISCM World Music Days
yes
yes
yes
yes
Voting rights at the ISCM General Assembly
yes
no
no
no
Hotel for 1st delegate at the ISCM General Assembly
yes
yes
no
no
Number of works submitted to the ISCM World Music Days
6 works
6 works
3 works
none
Full access to the entire ISCM network
yes
yes
yes
yes
Participation in ISCM Events and access to ISCM funding
yes
yes
yes
yes
Associated Business Members
The Associated Business Member category is for companies and corporations that want to support the activities of the ISCM on an annual basis. The main benefit is corporate visibility in ISCM publications and on the website, but Corporate Associate Members may also participate in the ISCM General Assembly, have access to ISCM Network and participate in ISCM Events.
Click here to see the membership categories as they are defined in the ISCM Statutes.