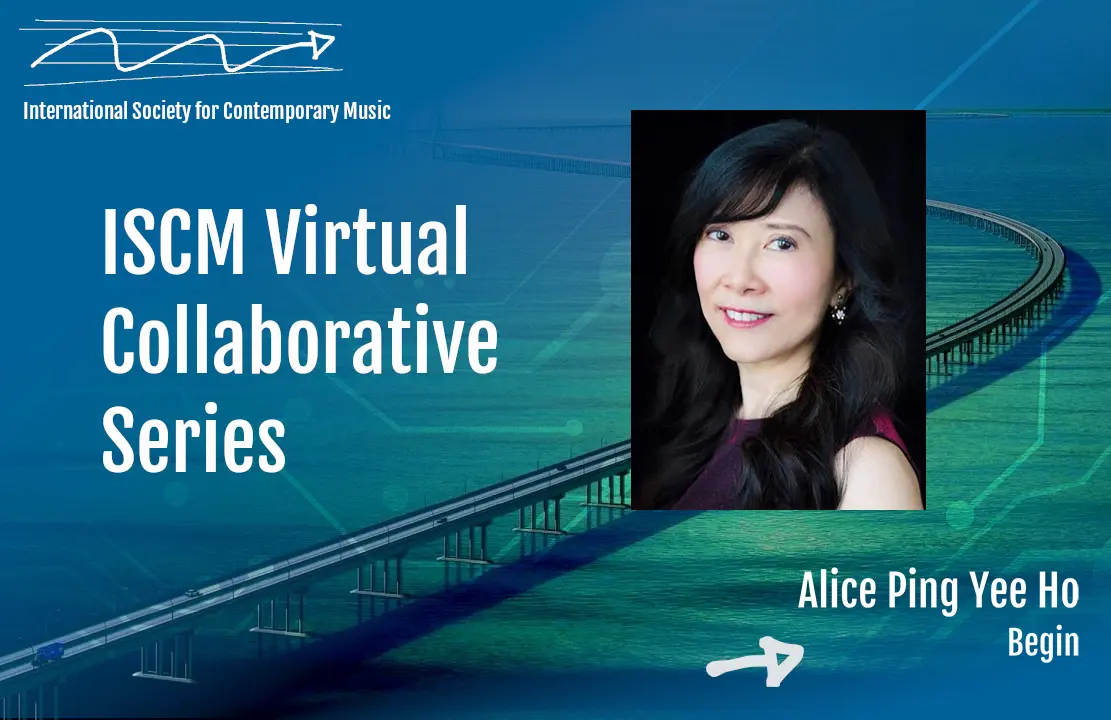 Alice Ping Yee Ho (b. 1960) is a Hong Kong-born Canadian composer acclaimed for her "distinctly individual"style and "organic flow of imagination". She has written in many musical genres and received numerous national and international awards, including the 2016 Louis Applebaum Composers Award, the 2014 Prince Edward Island Symphony Composers Competition, the 2014 Kitchener Waterloo Symphony Friendship Orchestral Composition Competition, the 2013 Dora Mavor Moore Award "Outstanding Original Opera" for her opera Lesson of Da Ji, the 2013 Boston Metro Opera International Composition Competition, the K.M. Hunter Artist Award, the Luxembourg Sinfonietta International Composition Prize, and the International League of Women Composers Competition. Her works have been performed by many major ensembles including the China National Symphony, the Polish Radio Choir, the Finnish Lapland Chamber Orchestra, the Esprit Orchestra, the Toronto, Vancouver, Winnipeg, Victoria, Kitchen Waterloo, and Windsor Symphonies, Amsterdam's Neuw Ensemble, Italy's Trivella Piano Duo, the
Penderecki String Quartet, Toronto's New Music Concerts, Continuum New Music, Torq, and Soundstreams. A twice JUNO Award Nominee (2015 and 2018), she has an impressive discography released on the Centrediscs, Naxos, Marquis Classics, Blue Griffin, Electra, and Phoenix labels.
Begin is a 7-minute-long composition written for SSA a cappella girl choir. Based on a poem "Begin" by Toronto writer Tanis Rideout, the music describes an imaginary journey of Marilyn Bell and Shirley Campbell, two long distance swimmers who tried to swim Lake Ontario in the 1950s. Campbell was
unsuccessful and Bell became a legendary figure. Music sails through the geological landscape of Lake Ontario, poetically expressing the way nature and history define our relationship with water: the tides that push us together but also apart. Some theatre elements such as making sound effects, movement,
body percussion, and "rapping" of swim terminology are integrated in the music, highlighting the drama of the text. Written especially for Oakville Choir for Children and Youth, this composition conveys an empowering message how two different young women faced and conquered huge challenge with
strength, intelligence, perseverance, and courage.