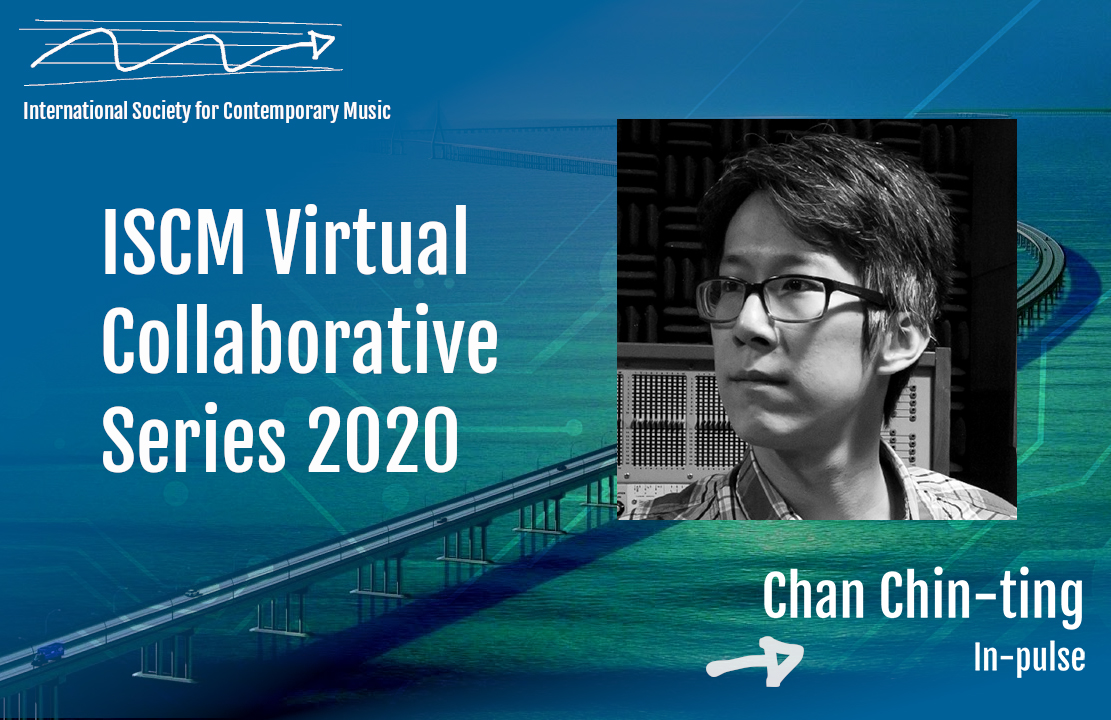 (Submitted by ISCM – HONG KONG SECTION)
Hong Kong-American composer Chin Ting CHAN (b. 1986) has been a fellow and guest composer at festivals such as IRCAM's ManiFeste (Paris, 2013/2018), the ISCM World Music Days Festival (Tongyeong, 2016; Tallinn, 2019), and UNESCO International Rostrum of Composers (Tallinn, 2015). He has worked with ensembles such as Ensemble intercontemporain, ensemble mise-en, Ensemble Signal, eighth blackbird, Hong Kong New Music Ensemble, and Mivos Quartet, with performances in more than twenty countries. His works are published with ABLAZE Records, Darling's Acoustical Delight, New Focus Recordings, PARMA Recordings, Phasma-Music, RMN Classical, BabelScores, SCI Journal of Music Scores, and Unfolding Music Publishing (ASCAP). He is currently an Assistant Professor of Music Composition at Ball State University. He holds a D.M.A. degree from the University of Missouri–Kansas City, as well as degrees from Bowling Green State University and San José State University.
Commissioned by and written for Aether Eos (Leah Asher, violin; Christopher Goddard, piano), In-pulse (2018) is a collection of character pieces; each of them captures the essence of a type of movement or concept. The collection is unified by a central idea of extreme contrast between maintaining and disrupting a constant pulse. A pulse, in these pieces, is loosely defined as a repeated rhythmic pattern.
Reflex
Beams
Crank
Catch
Throw