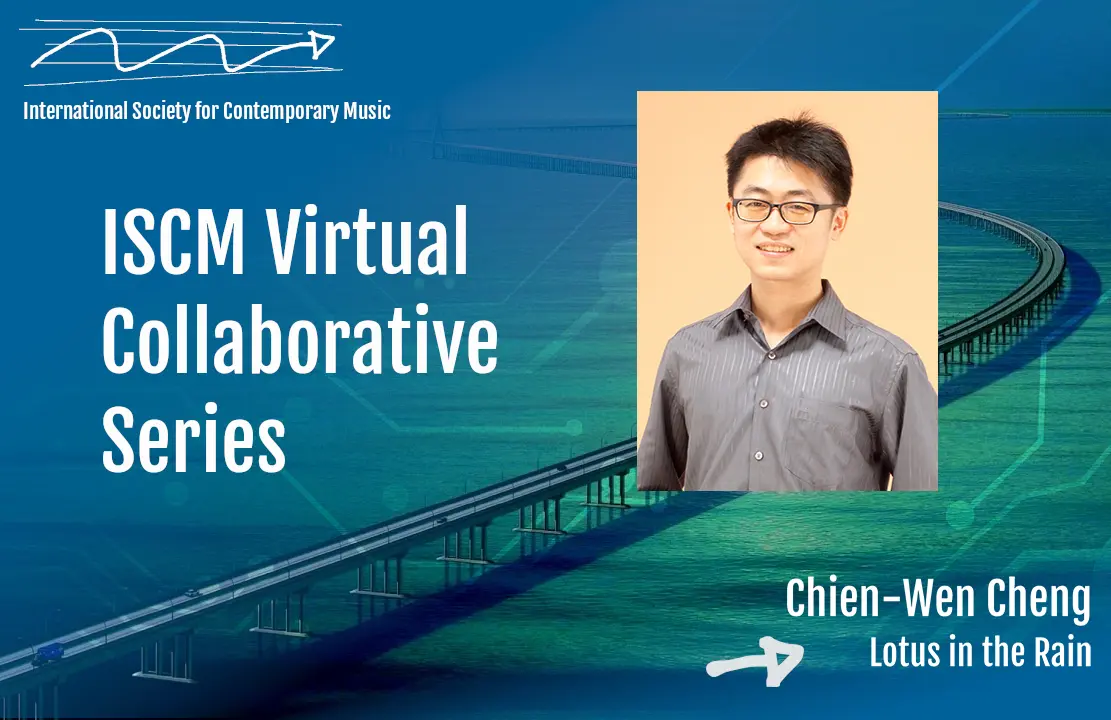 Chien-Wen Cheng (b. 1972) received his D.M.A. in Music Composition at the University of North Texas, specializing in interactive computer music. Currently he works as associate professor in the Department of Interaction Design at National Taipei University of Technology in Taiwan. He has won numerous composition awards and honors mainly including: "best background score" at Moonwhite International Film Festival (India, 2018), winner of the NTSO Composer Commission Competition (Taiwan, 2013); winner of the TMC international Composition Competition (2012);third prize in the 2011 NTSO Orchestral Composition Competition (Taiwan); winner of ICMC 2008 Regional Composition Prize (UK); first prize in the 2007 Voices of Change Young Composers Competition (USA); second prize in the 2006 Fine Arts Creation Award (Taiwan); first prizes (2005, 2006) in the On-line Art Creativity Competitions (Taiwan); winner of the 2002 NSO "Tune in to Taiwan" OrchestralCall-for-scores Competition. His electroacoustic works have been included in the ICMC, SEAMUS, and Computer Music Journal DVD and CD series.
Lotus in the Rain, a solo guzheng piece composed in 2022, uses the granular timbral characteristics of Guzheng to describe the crispy sound of rain falling on the lotus leaves, and portrays the impression of lotus standing in the rain without fear of wind and rain, and with elegance and vitality. In this piece, the guzheng adopts scordatura with its pitches tuned to D Eb F# A# B as the core sonorities of the piece. It
is also supplemented by pressing the strings or playing on the left side of the bridge to enrich the pitch content. Furthermore, the idiomatic playing techniques of guzheng are used to practice the idea of spectralism to shape music through the interpolation of various musical elements including pitch content, note densities, pitch registers, velocities, melodic figures, and etc., to create the fluidity of the music, and also to establish its tension contour, so as to present the vitality of the elegant lotus.