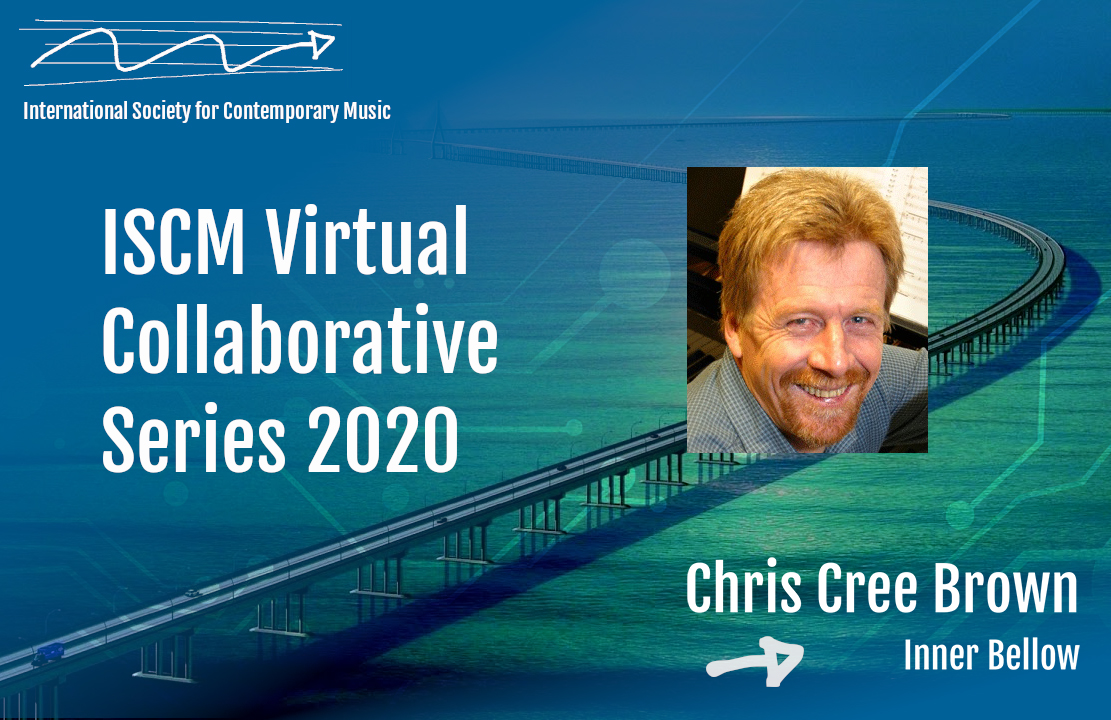 (Submitted by ISCM – NEW ZEALAND SECTION)
Chris Cree Brown (b. 1953) is currently a freelance Composer and Sonic Artist. In 2018, he retired from his position as Associate Professor at the School of Music, University of Canterbury. His main interests include conventional instrumental composition, electroacoustic and computer music, and inter-media art. In August 2018, he was awarded the University of Otago Wallace Trust Residency at the Pah homestead in Auckland, and in 2019, he held a residency at the Musikhochschule in Lubeck, Germany where he took masterclasses and tutorials to Masters students. He has twice been awarded the Mozart Fellowship at the University of Otago, has twice been appointed Composer-in-Schools, has won two prizes in the Wellington Youth Orchestra's Young Composers Competition, and has written a number of film scores. In 1986, he received the CANZ Trust Fund Award and in 2010, he received the CANZ KBB Award for services to New Zealand Music. He has a strong interest in Aeolian harps and in 2002 exhibited a design in the Christchurch Botanical gardens as part of the Art and Industry Scape Biennale. Recordings of Aeolian Harps sounds feature in many of his works. He has attended, presented work and represented New Zealand in many festivals and conferences, including the International Computer Music Association (Aarhus 1994), and the International Society for Contemporary Music (Slovenia, 2015), and the Asian Composers League (Taiwan 2015). His work has been performed in many countries, including Australia, England, Finland, Hungary, France, Germany, Canada, Japan, Portugal, Russia, Scotland, and the United States.
Inner Bellow for clarinet and tape was written for the clarinettist Gretchen La Roche in 2009–10. It was first performed by Ms. La Roche at the Great Hall, Christchurch Arts Centre, in Christchurch, New Zealand. There are two contrasting thematic ideas and sections in an ABAB structure: the first sinuous and virtuosic; the second reflective and expressive. Almost all of the electronic sounds are manipulated recordings of Gretchen La Roche's clarinet playing, with the remainder taken from Chris Cree Brown's musical sculpture 'Aeolian Harp 2002'. The electronics play an important textural and rhythmic role, as Chris has tightly interwoven the pre-recorded sounds and the live clarinet's material, creating an interesting dialogue between the two parts.