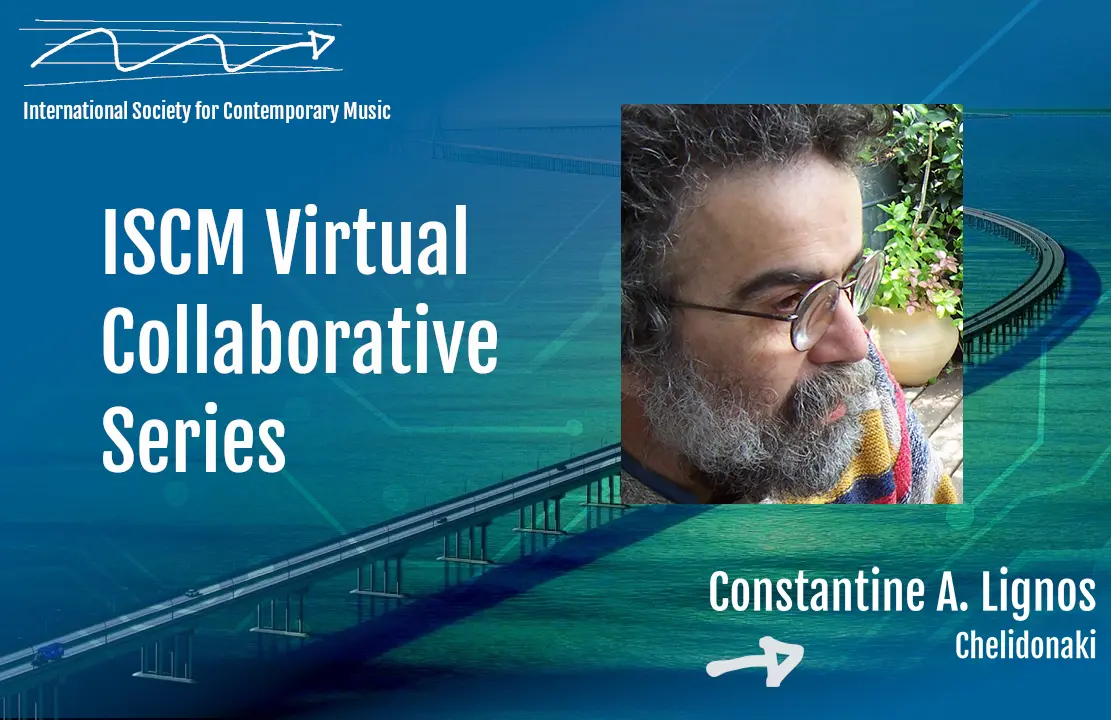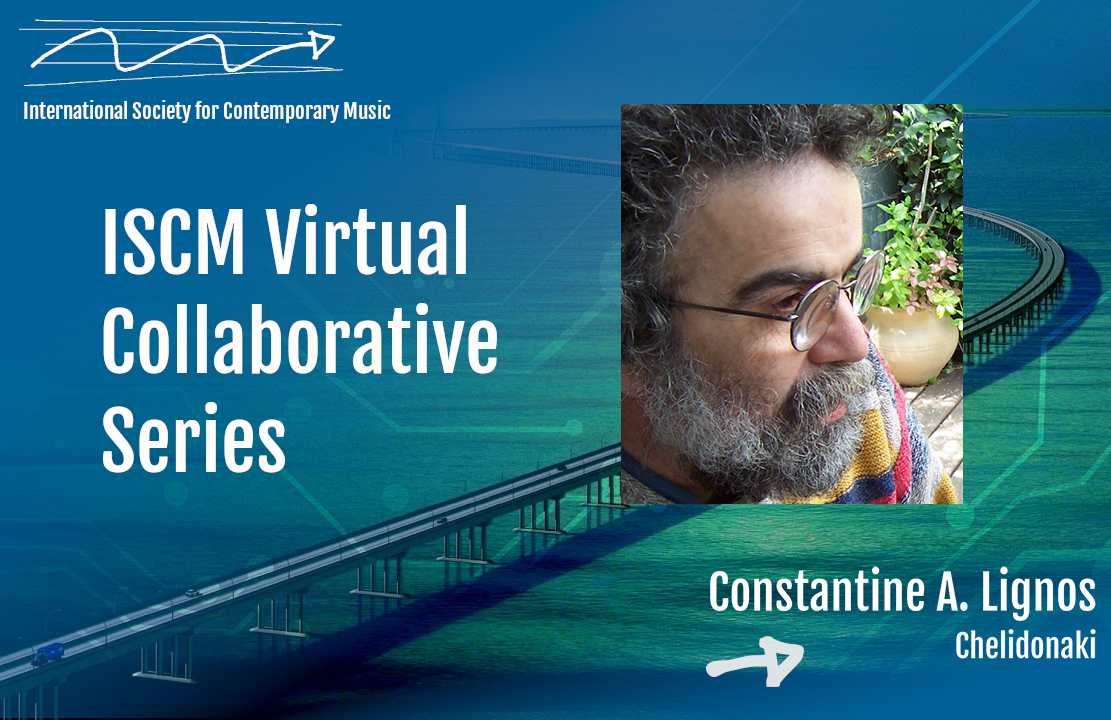 (Submitted by ISCM – GREEK SECTION)
Constantine A. Lignos (b. 1948) studied at the Greek Conservatory and privately with J. A. Papaioannou. He also did post-graduate studies in London (Guildhall School of Music & Drama) and participated in seminars with W. Lutoslawski and H.W. Henze. Lignos has written music for theatre, cinema, electroacoustic pieces, chamber music, piano, solo instruments, orchestra, choir, music theatre, song cycles, songs, two musicals, and a staged cantata. His works have been presented in Greece, various EU countries, USA, Australia, and in Istanbul under the auspices of the Ecumenical Patriarch. In 2007 and 2018 he was the Greek Delegate at the ISCM General Assembly. For 12 years he was the editor of POLYTONON the magazine of the Union of Greek Composers.
About Improvisation on the Greek Folk Tune Chelidonaki (The Little Swallow), the composer writes:

This short piece for solo violin was written after a "gentle push" from a good friend and collaborator, the well-known violinist George Demertzis. A few years back, we were planning a birthday house concert and I asked George if he was willing to come and play something.
"Why don't you write something that I will play?" was his answer.
This is how the "Improvisation" came about. I generally tend to work slowly, but the "Improvisation" was composed faster than anything else. I picked up some folk material that was already familiar to me and completed it in a week's time, which left another week for George to practice.