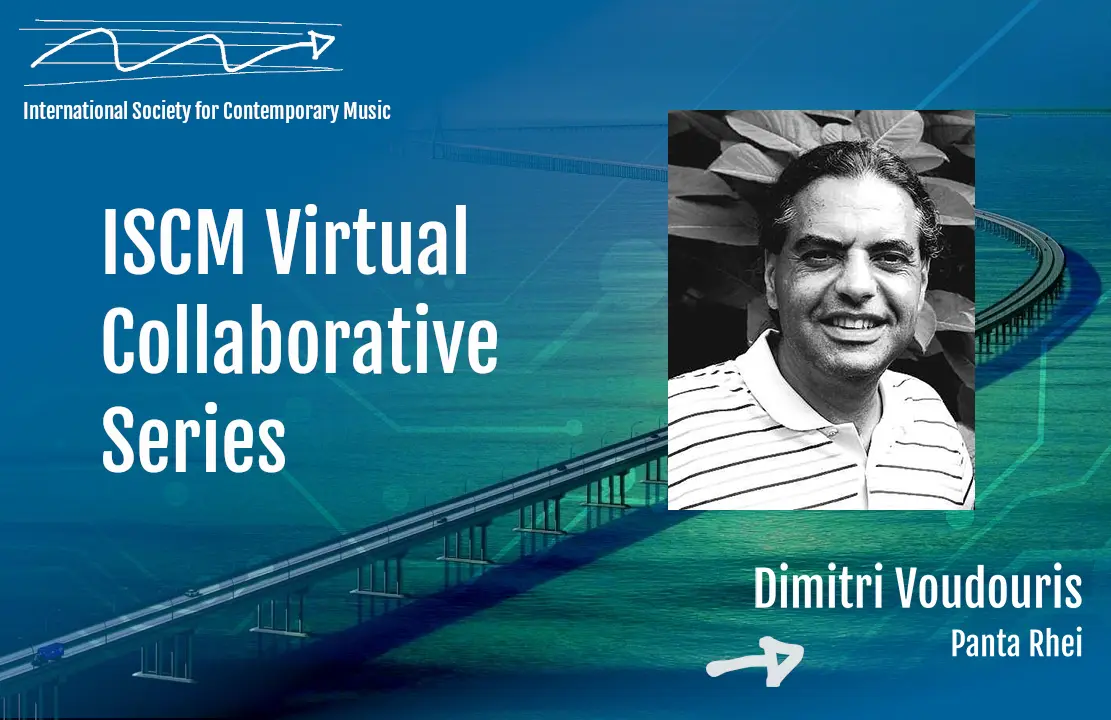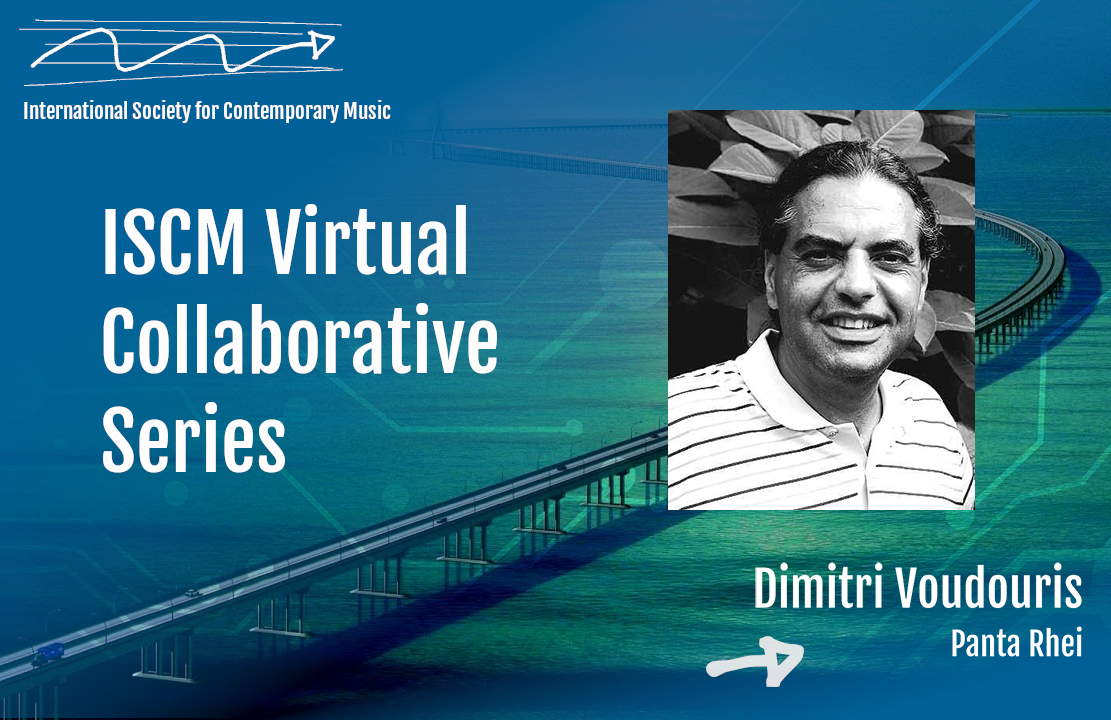 (Submitted by ISCM – SOUTH AFRICA SECTION)
Dimitri Voudouris, born in 1961 in Athens, Greece, is a citizen of South Africa. Voudouris is a clinical pharmacist and self-taught composer who curated UNYAZI, the first electro-acoustic music festival and symposium in Africa, in 2005. His compositions are for acoustic instruments, electronics, multimedia, dance, and theatre. His technical and theoretical approach researches cognitive psychoacoustic behavioral patterns in humans in an area of continued environmental changes. Biomechanical principles assist him in the construction of various building blocks that, in turn, form the backbone of his compositions.
Panta Rhei for acoustic / amplified violin with instructed preparations and computer assisted electronics is a 2021 composition commissioned by NewMusicSA which was part of the NewMusicSA '21 Digital Indaba and funded by the National Arts Council, the Rupert Music Foundation, the Arts and Culture Trust with Nedbank, and SAMRO. The work composed is derived from weaving data (information relating to colour-intensity, spacing, dimensions of angular, horizontal, vertical threading, non-sequential, sequential positioning, deviations, and dispersion ) obtained from loom-driven automatic and the violin part from manual systems. A programming numeric computing platform (Matlab) analyzed data by graphic representation assisting the composer to make decisive selections in extracting 16260 unrelated fragments from the data population and transforming these into various composition modules that can be expanded and extended in time, space and size. In its repeated complexity the final composition in its whole sonic mass seems to move in reverse challenging time and concentration by reducing its logical existence in space thus the term "all is flux" (Heraclitus).