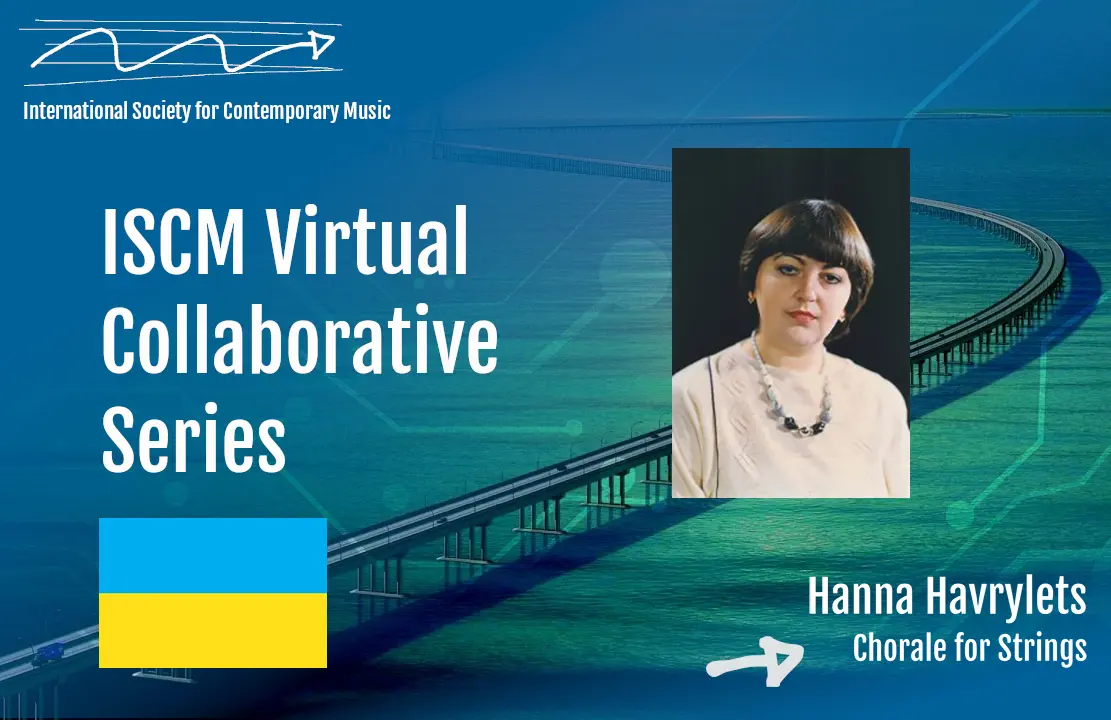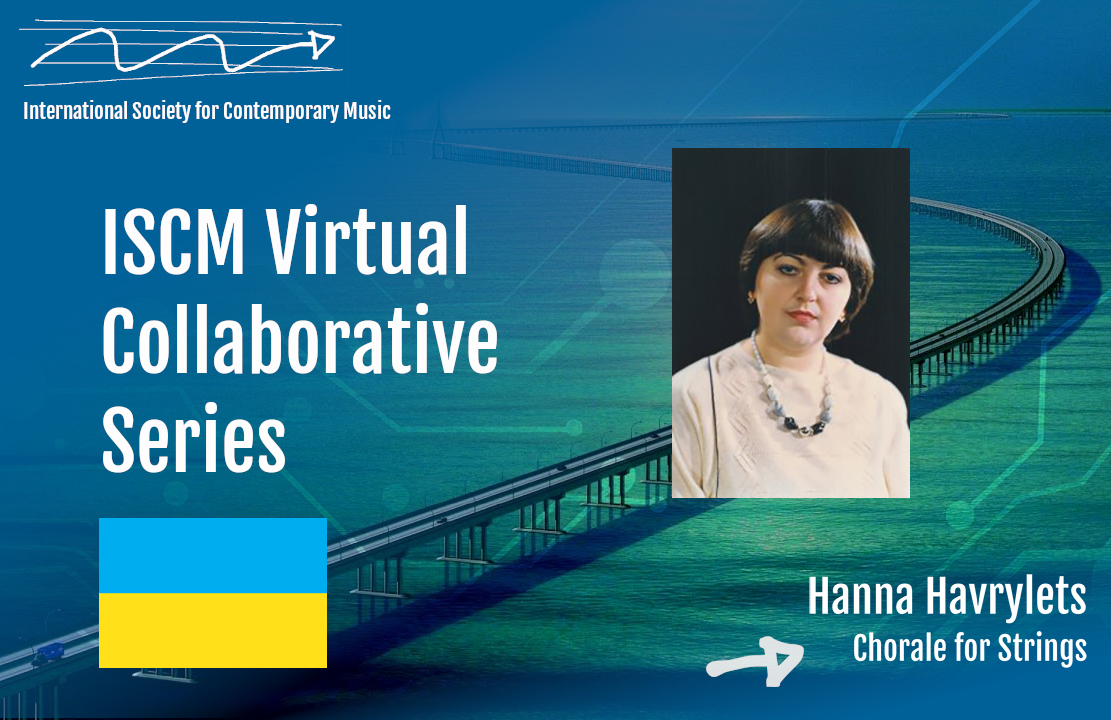 Hanna Havrylets (1958-2022) was an important Ukrainian composer and teacher. She received her earliest musical education in her native village Vydyniv (in the Ivano-Frankivsk Oblast), studying with Vasyl Kufliuk, the author of a unique system for the development of musical hearing. From 1968 to 1977, she studied at the Solomiya Krushelnytska Secondary Specialized Music School in Lviv, and subsequently continued her studies at the Lviv State Conservatory MV Lysenko (now Lviv National Academy of Music named after MV Lysenko). In 1982, she entered Kyiv State Conservatory PI Tchaikovsky (now the National Music Academy of Ukraine named after PI Tchaikovsky), class of Myroslav Skoryk.
After graduation she worked as a clerk for the Union of Composers of Ukraine (UWC). Starting in 1992 she taught at the National Academy of Music of Ukraine, and after 2010 served as the chairman of the UWC Kyiv organization.
Havrylets actively worked in various musical genres, composing symphonic, chamber and instrumental works (including two symphonies, piano and viola concertos, a string quartet and two wind quintets), but she achieved her greatest popularity and recognition through her choral compositions, which incorporate elements of traditional Ukrainian folklore, rituals, and ancient spells. Among her most successful works were the staged musical performance Let's Sow the Golden Stone, Stepping Wheel for women's choir on folk texts, the oratorio Barb's Carol, and a setting of the Stabat Mater for choir and orchestra which stands out for its use of a Latin rather than Ukrainian text. In her sacred works, she still continued the national traditions, incorporating traditional sacred monody and Kantian polyphony along with modern compositional techniques. Her works have been frequently performed at concerts and festivals in Ukraine, Europe, the USA and Canada. Hanna Havrylets' contributions to Ukrainian classical music earned her the Ukrainian Shevchenko National Prize in 1999 and she became a Merited Artist of Ukraine in 2005. She died on February 27, 2022, three days after Russia began its invasion of Ukraine.
Hanna Havrylets's Chorale for string orchestra was composed in 2005. We present it here in a performance by the Kyiv Camerata conducted by Valeriy Matyuchin.