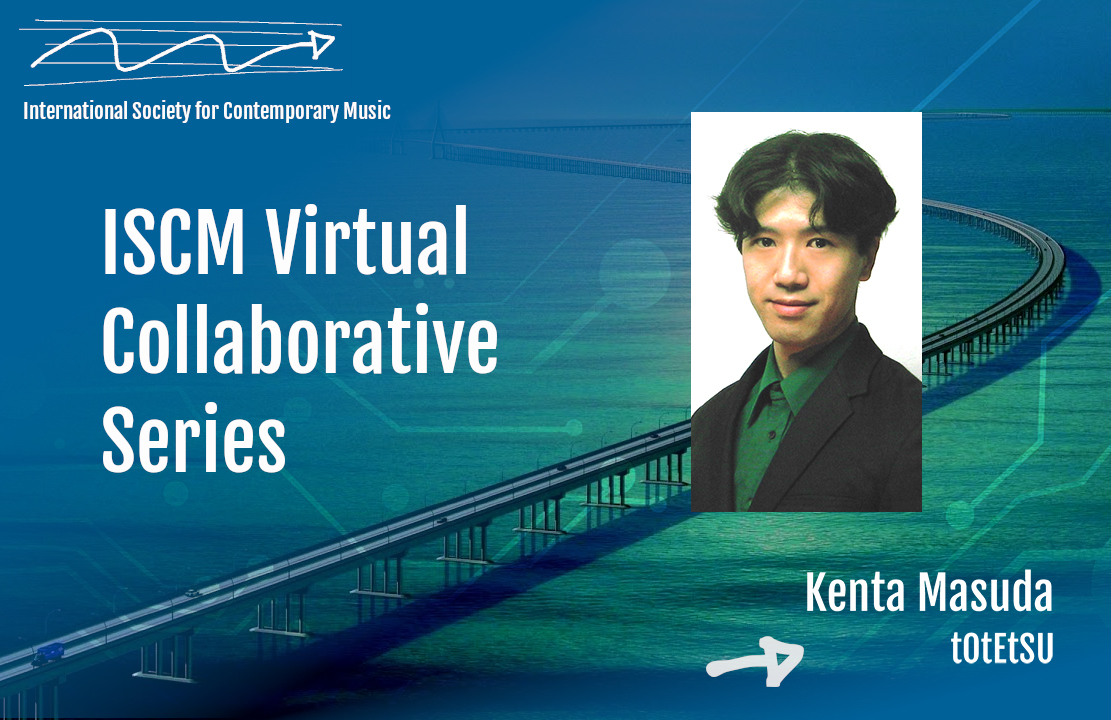 (Submitted by ISCM – JAPANESE SECTION)
Kenta Masuda was born in Japan in 1990. He has received prizes from the 20th Sogakudo Japanese Song Competition, the 4th International Antonín Dvořák Composition Competition, the 2014 PARMA student composer competition, and the Hirosaki Sakuranosono Composition Competition 2017 as well as the 33rd JSCM Award for Composers. His pieces have been performed at "XXXVI FIMNME 2014" in Mexico 2014, "mise-en music festival 2015" in NYC 2015, "soundSCAPE new music italian alps 11th season" in Italy, the "Composers Now 2016 Festival" in NYC and "impuls festival 2017" in Austria. His lecture was held as "Conference II" on the 2016 Asian Composers League-Korea International Conference & Festival in South Korea.
About his 2017 composition tOtEtSU for amplified piano and live electronics, the composer has written: My music is my life itself. "totetsu" in Japanese means "on the way" in English. The composed piece is fixed evidence of my life and completed work.