Maria Christina Krithara: Some Fragments from the "Opus 111" transposed for the 21st century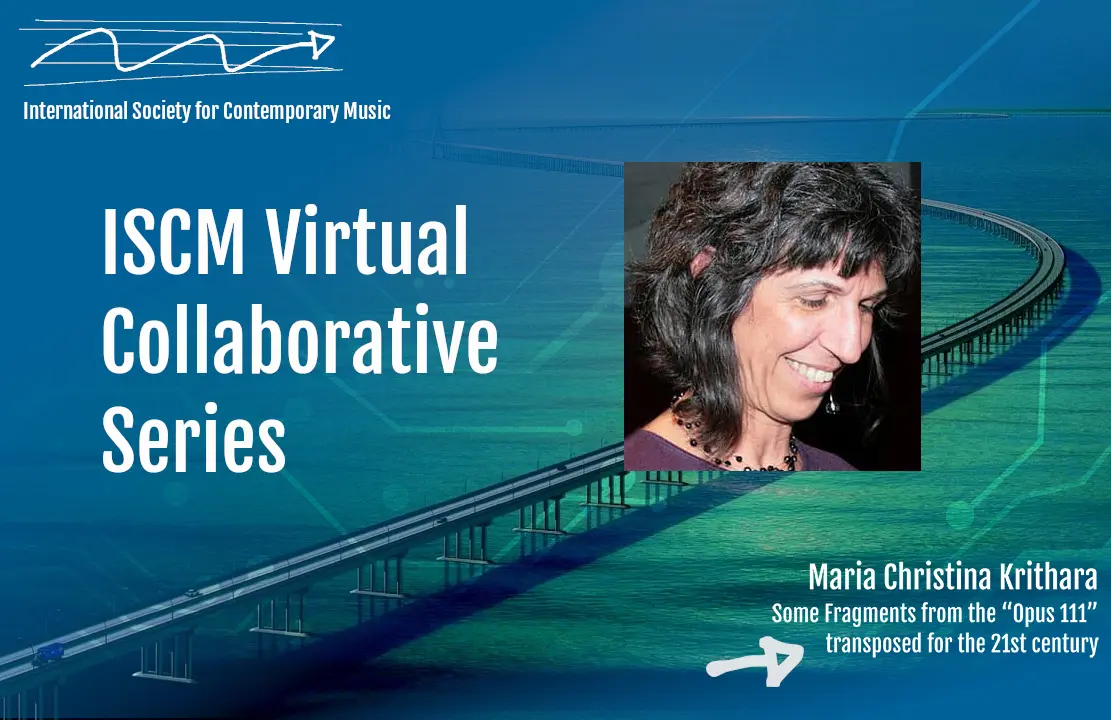 Maria Christina Krithara (b. 1954 in Athens) studied piano at the National Conservatoire of Athens and composition at the "Nikos Skalkotas" Conservatoire with Michail Travlos, where she graduated from both with honours. Her works include solos, chamber music, orchestral works and vocal music. She has composed more than seventy works and most of them have been performed in various concert halls in Greece and abroad. She has also composed music for theatrical plays, television series and documentaries. In October 2001 she received the Audience Award for the music she composed for August Strindberg's play Playing with Fire and in December 2008, she received the First Award for her composition Invention a deux voix at the Pan – Hellenic Competition for Chamber Music. The same piece was selected to represent Greece by the International Society of Contemporary Music – ISCM during the International Music Days at Vancouver, on November 2017. She is the author of the book: From αu Claire de la Lune to Pierrot Lunaire:Teaching Traditional Harmony from a 21st century vantage point. She is professor of Piano class and Musical Analysis at the Municipal Conservatory of Philothei – Psychiko and member of the executive committee of the Greek Composers Union (G.C.U.). Since autumn 2003, she belonged to the editorial team of "Polytonon", the G.C.U. journal, especially as Editor in Chief (2015 – 2018).
About her third string quartet, Some Fragments from the "Opus 111" transposed for the 21st century, op. 31, the composer has written: I composed my third string quartet in two movements in 2004. During that time, I happened to have many discussions with my students about Beethoven's brilliant compositional technique, in particular his extraordinary evolution concerning his 32 Piano Sonatas. I explained that although he started from the strict sonata form that he inherited from Haydn, he managed – especially in his last sonatas – to completely renew his style. The change in Beethoven's compositional methods can be measured by comparing his first piano sonatas with the last sonatas written after Appassionata, where he often uses previous techniques borrowed by the Baroque era and the contrapuntal texture reigns over an almost non-formed material. Thus, the third string quartet is exactly what the title reveals. In the first movement (Allegro) the characteristic rhythmic pattern of the opening theme is used, while in the second movement (Largo) I mainly used some melodic phrases from the Arietta, which is the theme to the following variations.