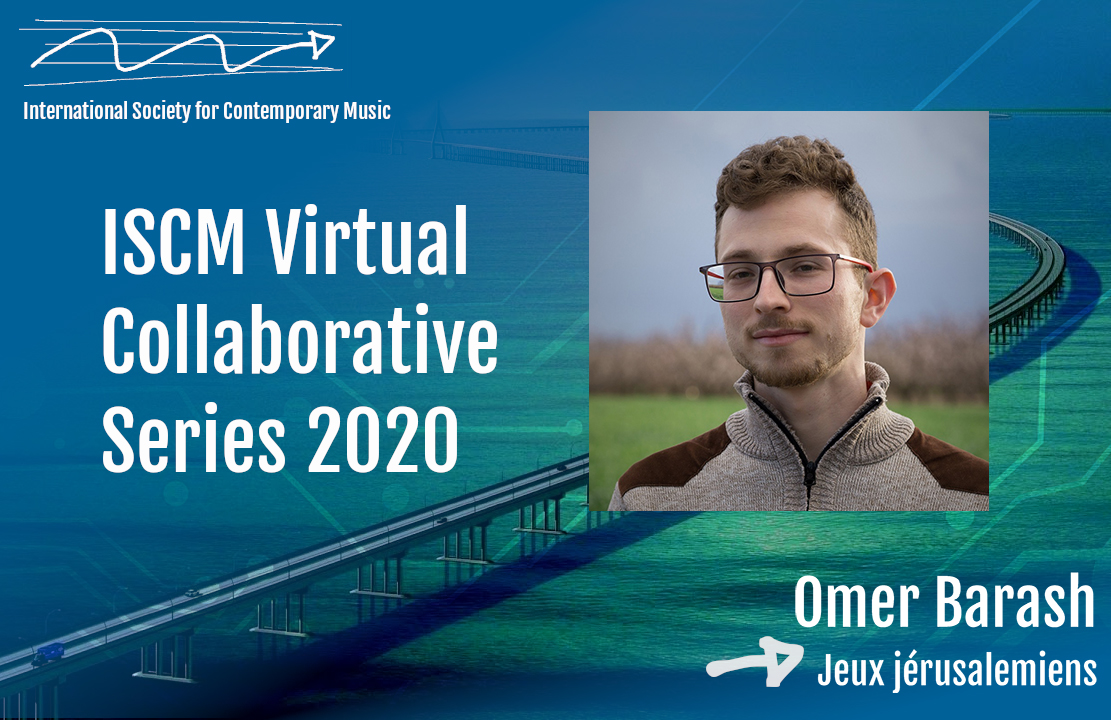 (Submitted by ISCM – ISRAELI SECTION)
Omer Barash is a composer currently pursuing his master's degree at McGill University, as well as serving as President of the McGill Association of Student Composers. Among his main compositional interests is the exploration of energetic and instrumental musical gestures. His music was awarded such prizes as the Svoboda Memorial Prize (McGill University, 2020), the Klohn Award for emerging composers (Israeli Composers League, 2019), and merit grants from the America-Israel Cultural Foundation (2018-2021), among others. Artistic engagements include collaborations with, and commissions from ensembles such as the McGill Symphony Orchestra and the McGill Contemporary Music Ensemble, Paramirabo, Meitar, and Trio Arbós, among others. Before coming to McGill, Omer attended the Jerusalem Academy of Music and Dance, where he was composer in residence of the Tedarim programme of new music.
Jeux Jérusalemiens, composed in 2019, is a seven-minute composition scored for C flute doubling on G flute, clarinet in B-flat doubling on bass clarinet, saxophone (alternating between soprano and alto), bassoon, piano, and cello (or double bass).