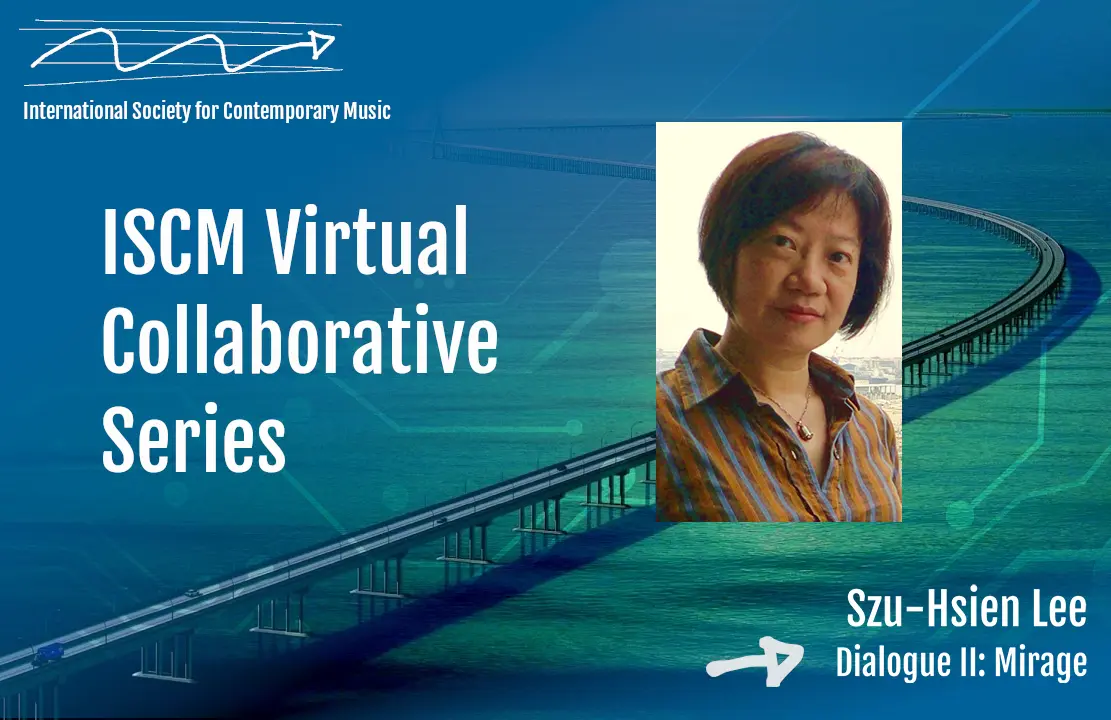 Szu-Hsien LEE received her Bachelor of Music Art in Piano Performance from National Taiwan Normal University, Master of Art in Music Composition from National Chiao-Tung University, and Ph. D. in Music Composition and Theory from University of California, Los Angeles. She is currently Associate Professor at National Sun Yat-sen University in Kaohsiung, Taiwan. Dr. Lee has received honors and recognition for her original compositions. In addition to composing music for concerts, Dr. Lee has interests in diverse musical expression, including theatre and multimedia performance. Her music album Splendor— When Western Baroque Meets Taiwanese Folk Songs, the arrangements of Taiwanese folk songs, written for Baroque Camerata, the resident chamber orchestra in National Sun Yat-sen University, was nominated in Taiwan Gold Melody Award, 2007. The arrangement Toy Airplane Canon was also nominated as the best arrangement in Taiwan Gold Melody Award, 2010.
About Dialogue II: Mirage (2014), the composer has written:
This piece, written for two plucked string instruments, liuqin and harpsichord, experiments with a dialogue between the two instruments at a musical or sonic level. While these two instruments have distant temporal, regional, and cultural origins, this piece does not use the external conditions of these instruments, like geographical origins or implied nationalities, as the basis for their dialogue. Rather, I have structured the internal communication through the essential natures and colors of the instruments.
As for what this dialogue expresses, it depends on each listener's own interpretations, relying on one's own unique experiences and sensitivities. Or, as the composer, being a listener as well of her own work, if I wanted to suggest possible interpretations or focuses, then perhaps providing a subjective, imaginative title and subtitle afterwards would not be unreasonable!
As the piece neared completion, prior to its premiere in 2014, the expressions resulting from the dialogues between these two instruments gradually became clearer and more focused. To my surprise, these two instruments seemed to present a series of images of water and mirror, like a "Mirage," reminiscent of a Chinese proverb, which says: "flower in the mirror, moon in the water."