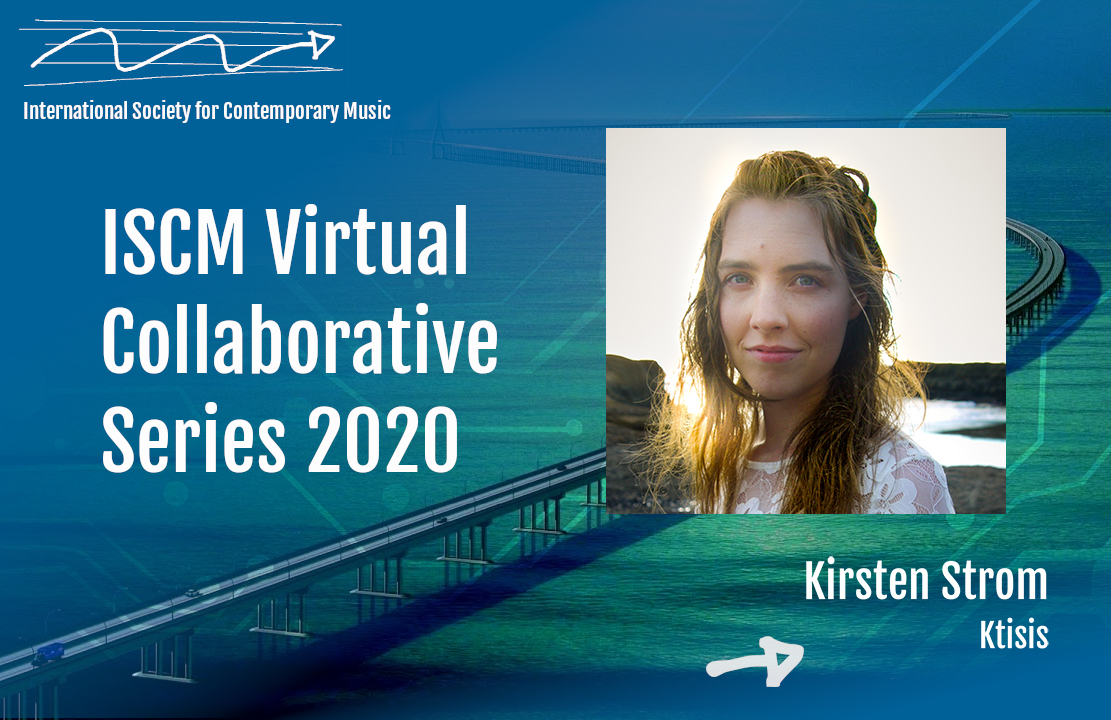 (Submitted by ISCM – NEW ZEALAND SECTION)
Kirsten Strom (b. 1994) is a young New Zealand composer, conductor and creative writer. Her award-winning music has been performed internationally, commissioned, and aired on national radio. Her work often draws from mixed media, music with a conscience, the profound themes of the Bible, and the complex beauty of nature. In 2017 Kirsten was named the Young Composer-in-Residence with the Auckland Philharmonia Orchestra for 2018. Her commission Wake-Up Call for orchestra and smartphones received enthusiastic responses under the batons of Ray Chan and Tianyi Lu, causing the Auckland Town Hall to shake with spontaneous clapping and stomping from the audience. Another orchestral work Ice has seen repeat recordings and performances by the NZSO and APO, winning the Orchestra's Choice Award in the Todd-NZSO Young Composers Awards 2017. Her chamber works have been performed by soloists and ensembles across New Zealand. In 2017 her theatrical work Time is Money for coins took out the Antipodes Percussion Project's Suitcase Composition Competition and Audience Choice Award.
Internationally, Kirsten's music was featured in the 2019 Risuonanze Festival, Italy, and the 2019 Etchings Festival, France, receiving praise from Kaija Saariaho and Linéa Ensemble. In 2018 she was an artist-in-residence for the Estalagem Live Electronics Residency in Madeira as a vocalist-composer. There she created a new work Vento for Keiko Murakami on bass flute and electronics. In 2019 she released her debut album Wavering Lines (SDL Music). Its title track was shortlisted for the ISCM World Music Days, and the album has been featured on radio worldwide. Kirsten returns to London for a Master of Music at the Royal Academy of Music on scholarship.
Kirsten's choral work Ktisis (2014 rev. 2016) was premiered by Taipei Chamber Singers in the stunning National Theatre and Concert Hall, Taipei, represented New Zealand at the Asian Composers League's 2018 Festival in Taiwan.