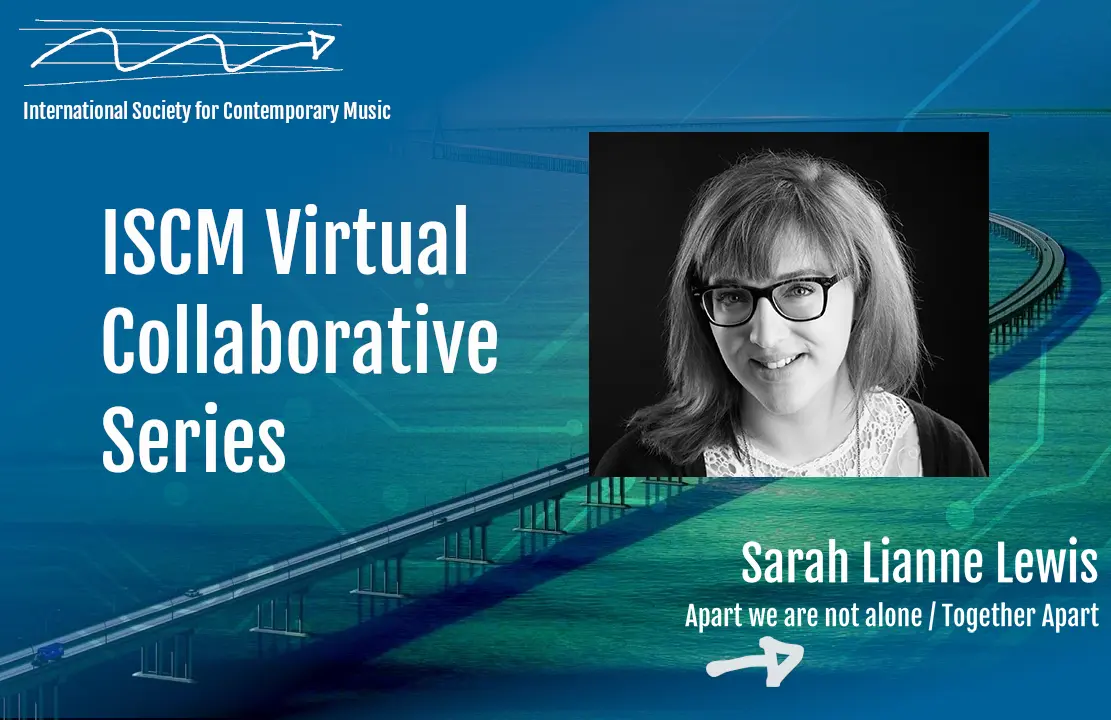 (Submitted by ISCM – WELSH SECTION)
Sarah Lianne Lewis (b. 1988) is a Welsh composer of bold, imaginative and accessible contemporary classical and electronic music. Her musical language subverts the boundary between acoustic and electronic sound, engaging the audience in unique soundscapes and sonic atmospheres. Her work explores the natural world and the human condition, informed by a female disabled perspective. Whether working with world-class musicians or leading workshops with children, Sarah's creative practice incorporates collaboration at its heart, and seeks to empower and include all musicmakers with a sense of ownership over the work. She has worked with a range of ensembles such as the RSNO, Quatuor Bozzini, Sarah Maria Sun, UPROAR, and Nevis Ensemble, and been commissioned and performed by several UK and European music festivals including Cowbridge Music Festival, Heidelberg Festival, CNCM gmem's 'Les Musiques', Festival d'Aix-en-Provence and the Lucerne Festival. Sarah is currently Composer Affiliate with the BBC National Orchestra of Wales; the youngest, and the first ever woman, to hold such a residency with the orchestra.
Apart we are not alone and its companion piece Together Apart, both from April 2020 and here performed by violinist Fenella Humphreys, were commissioned by the BBC Radio 3 during the COVID-19 pandemic as a postcard of hope in these unusual times. The composer has written:

Apart we are not alone:
In our own rooms, isolated in our spaces, the silence has a presence unnoticed before. We hear our own breath.
In.
Out.
In.
And in that moment we catch the sound of laughter on the breeze.

Together Apart:
Even on what was once the busiest main road, the clarity of birdsong can be heard on the Spring breeze.
We were busy, noisy. Now we are still. Now we listen.
We listen to our environment as if it were new.
We discover new sounds, we recognise the creatures that habitually visit our spaces, ones we did not recognise before. We hear their calls, we learn their behaviours.
We realise that we are not alone in this world. We are not isolated. Whilst we may at a moment be distant, we are still journeying towards together.