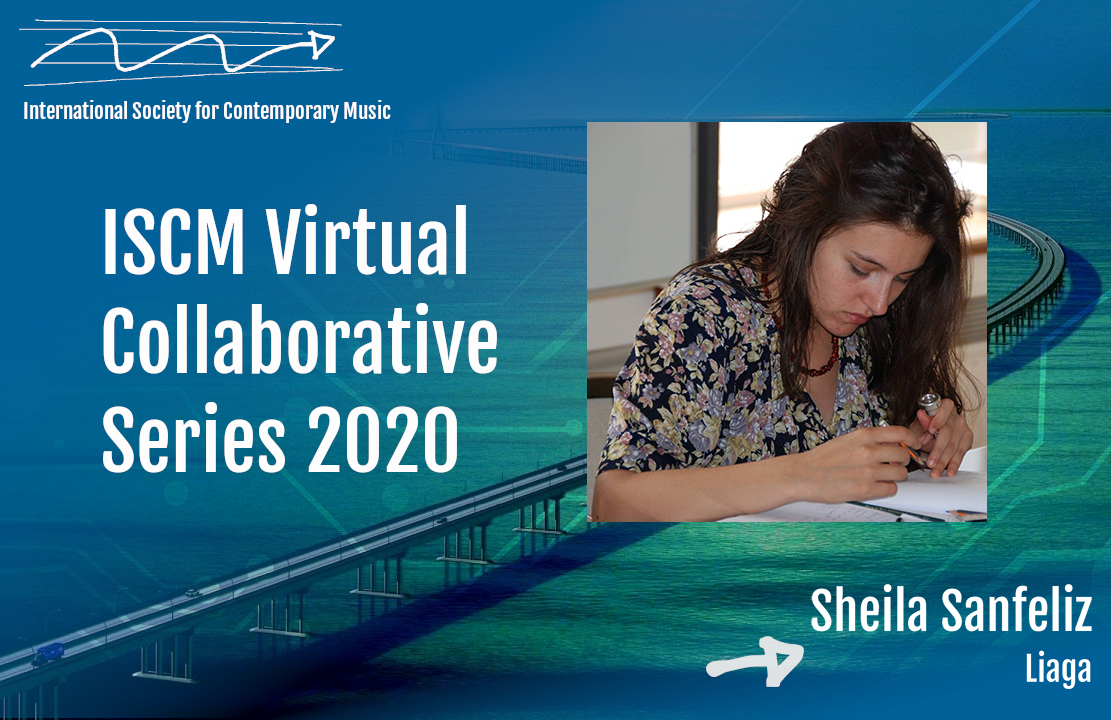 (Submitted by ISCM – FLEMISH SECTION)
Sheila Sanfeliz Lillar (b. 1991) currently studies composition at the Accademia Nazionale di Santa Cecilia (Rome) with M° Ivan Fedele, and electronic music at the Conservatorio Nazionale di Santa Cecilia (Rome) after studying composition at the Royal Conservatoire of Antwerp, under Wim Henderickx, and at the Academy of Arts of Florence with Ricardo Perera in Mexico City. She assisted the 48. International Summer Course for New Music In Darmstadt, the Biennale College 'International Masterclass of Musical and Multimedia Computer Science' (Venice, 2019) and the International Festival for New Music and Technologies 'Visiones Sonoras 16' (Mexico, 2020).
'Dicen que la hija de Juán Guzmán de Aliaga tiene pactos con el diablo'[1]
Liaga (2018) is the defragmentation and desolation of each consonant and vowel  that forms a text from one of the many dialogues of a Mexican play, maintaining the natural phonetics of Mexican-Spanish and inspired by the double vowels of Dutch language. The exclusive interval of the piece is the tritone, which symbolizes the 'devil'. The intention and character of the piece is the expression of amazement when receiving such a news and make it known to those present.
---
[1] English translation: 'They say that the daughter of Juán Guzmán de Aliaga has pacts with the devil'