A Remembrance of ISCM Honorary Members Yoriaki Matsudaira and Doming Lam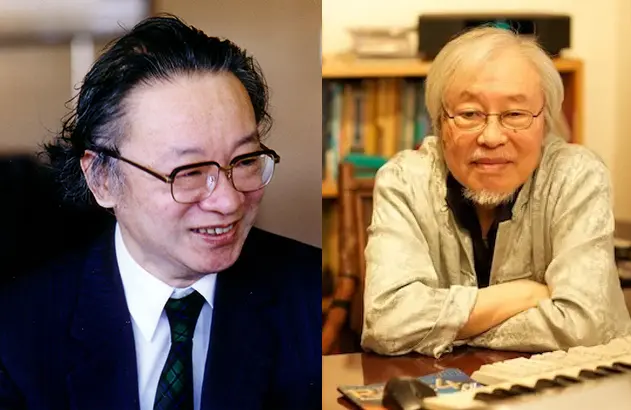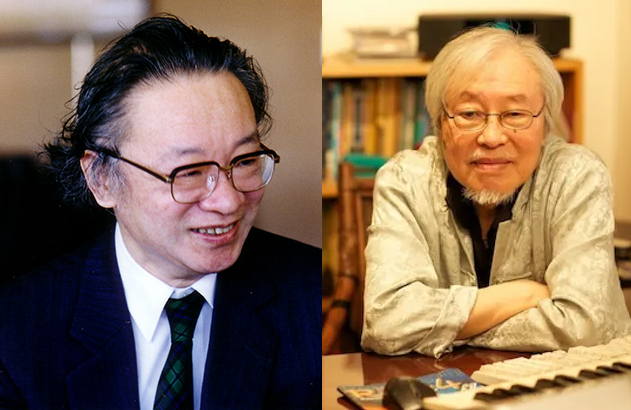 It is with great sadness that we share the news of the passing of two important composers who were both honorary members of the ISCM: Yoriaki Matsudaira and Doming Lam.
*
Yoriaki Matsudaira, one of Japan's most significant composers, passed away from pneumonia on 9th January 2023 at the age of 91. Son of the important composer Yoritsune Matsudaira (1907-2001), Yoriaki, born 27 March 1931, initially pursued a career in the sciences, majoring in biology at Tokyo Metropolitan University, and subsequently serving as a professor of physics and biology at Rikkyo University. A strong repulsion toward militarism and totalitarianism during the World War II shaped his identity and he distrusted music which stirred up emotions claiming that "real music never forces emotions." Self-taught as a composer, he made his own systems to make music and also tried many experimental ideas. Although he adhered to his own musical systems, he was really flexible and obstacle-free and many of his pieces were really exciting.
The ISCM was extremely important for Yoriaki Matsudaira because it exposed him to composers from so many different countries. For many years he served as Japan's delegate to the general assembly and, during his time as chairman of the Japan Society for Contemporary Music, JSCM hosted the 2001 ISCM World (New) Music Days in Yokohama. Pieces by Yoriaki Matsudaira were selected for performance in the ISCM's annual World (New) Music Days festival at total of 9 times and he was elected as an Honorary Member of the ISCM in 2008.
Yoriaki Matsudaira composed until the end of his life, creating several pieces in 2022. He actually received his greatest number of commissions in the last decade of his life, a testimony to how much his music was appreciated by musicians. He was particularly gratified by all the younger performers who commissioned him when he was in his 80s and 90s.
All-night wakes for Mr. Matsudaira will be held on 20 January 2023 and a funeral ceremony will be held on 21 January.
*
Doming Lam, a composer, teacher, and contemporary music promoter who made significant contributions to the development of contemporary music in Hong Kong, China, and many parts of Asia, died on 11 January 2023 at the age of 96. Born in Macau on 5 August 1926, he moved to Hong Kong in 1947 and helped found the Sino-British Orchestra (later renamed the Hong Kong Philharmonic), in which he played the violin. Lam went abroad to study composition in the 1950s, earning a degree from the University of Toronto in 1958, and then from 1960 to 1964 studied with Miklós Rózsa at the University of Southern California and interned in Hollywood. After returning to Hong Kong in 1965, he began working as a producer and director of cultural programmes for Rediffusion TV and subsequently produced programmes for RTHK. In 1973, he helped to found the Asian Composers' League, drawing together composer organizations from more than 10 countries in Asia-Pacific regions for annual festivals and conferences as well as calling for the active protection of composers' rights and for a greater emphasis on Asian cultural roots in the contemporary music from that part of the world. He also helped to establish Hong Kong's first composers' union (which was a founding member of ACL and, in 1983, became the Hong Kong Composers' Guild) as well as the territory's first performing rights society (CASH, in 1977). These two organizations became the driving forces for the promotion of contemporary music in Hong Kong and the surrounding region. From 1983 to 1989, he was the founding Music Director of the Cultural Institute of Macau, reforming the chamber group a Sinfonietta Orchestra of 50 members, and from 1986 to 1994, he was a Senior Lecturer at the University of Hong Kong. He also served for many years as the Music Director of the Hong Kong Children's Choir.
Lam initiated contacts with the ISCM in the 1980s and successfully organized the first ISCM World (New) Music Days festival in Asia in 1988 in Hong Kong for which he served as artistic director. During that festival composers from mainland China were put in active contact with the rest of the world for the first time. As a composer, Lam also made important breakthroughs. From the 1960s onwards, his artistic objective was to create a new Chinese music by applying contemporary techniques to traditional roots. He was a pioneer in creating contemporary music for Chinese orchestra with his works The Insect World and Autumn Execution which have inspired generations of younger composers and musicians. He received numerous commissions and his music has been performed in over 50 cities around the world. In 2007, he was elected an Honorary Member of the ISCM.
(The paragraphs about Yoriaki Matsudaira were co-written by Tomoko Fukui.)