2016 – ISCM Young Composer Award (supported by Music on Main) – Yejune Synn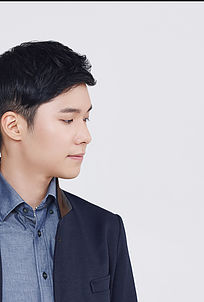 On April 1st 2016 at the final concert of the 2016 ISCM World Music Days in Tongyeong, Yejune Synn was announced to win the 2016 ISCM Young Composer Award with Zoetrope for orchestra.
The jury expressed its appreciation in the following words:
"Zoetrope combines fine orchestration, original musical development and a personal style that is convincing from beginning to end. The work has a clear idea, and then sets about accomplishing it with verve."
Composer Yejune SYNN (b.1991) was born in the Republic of Korea, Seoul. He played Violin and Piano since age 5 and 7 and started his first composition study at age 15 due to a great admire of Classical Music. After learning Classical-contemporary composition, he started to get interested in other genres such as Film music, Electronic musics, Musicals and also popular musics. Being an artist in a post-modernism era, he aims to pursue all kinds of music without prejudices and boundaries. He graduated pre-college of Korea National University of Arts (2006-9) and is currently studying composition at the Korea National University of Arts (Bachelor). His music composition spans on various genres, including classical contemporary music, Film Music, Drama Music, Popular music and others, besides music arrangements.
"Geometric Graphics (2011)" was selected by the PAN Music festival (Korea ISCM Section).
"Zoetrope (2015)" was selected by ISCM World music days.
"Neomorphosis Variation (2014)" was prized at Alvarez Chamber Orchestra Composition Competition.
He studied under Sungi-Kim, Geunyong Lee, Sungho Hwang, Byungun Yoo and Unsuk Chin (SPO Masterclass). He recieved masterclasses by Tristan Murail, Beat Furrer, Paul Mefano and Moritz Eggert. And also wishes to say special thanks to Soochul Yang & Jinhee Kim.
He is founding member of Composer's group GOK-BANG since 2015.
More info on https://www.yejunesynn.com/
Recording of Zoetrope on Soundcloud