2018 – ISCM Young Composer Award (supported by Music on Main) – Michael Seltenreich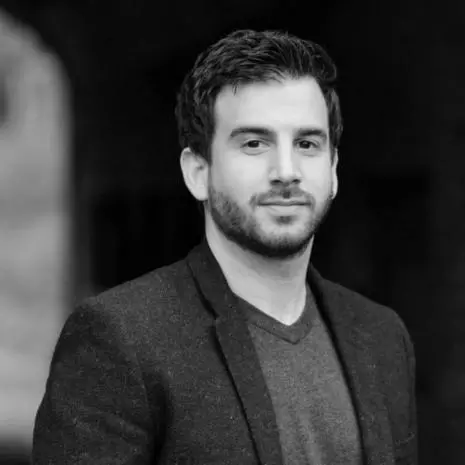 ISCM Young Composers Award for his 2010 flute-clarinet-violin-'cello-piano-percussion sextet Sparks & Flares which was performed by the Ensemble Tempus Loquendi under the direction of Jiao Yang at the Central Conservatory of Music's Prince Mansion Concert Hall during the 2018 ISCM World New Music Days (WNMD) hosted by the Beijing Modern Music Festival in Beijing, China. This award, which was initiated in 2002 (and since 2013 has been co-sponsored by Music on Main), is given each year to an outstanding composer under 35 years of age whose work was featured during ISCM's annual World New Music Days festival. The jury selects a composer whose programmed work shows great promise, and that composer then receives a commission to compose a new piece to be featured on a future World New Music Days festival. The three-member jury which adjudicated the 2018 ISCM Young Composer Award consisted of Stephen Lias (USA-Texas, Chair), Samuel Holloway (New Zealand), and Olli Virtaperko (Finland). The announcement was made at the beginning of the final 2018 WNMD concert and was presented by ISCM President Peter Swinnen to Barbara Jazwinski, the delegate from the League of Composers, the official USA section of ISCM, which submitted Seltenreich's composition for performance during the 2018 WNMD, since Seltenreich had already departed from Beijing. As part of that formal announcement, the following statement from the jury was read:
Sparks and Flares is an engaging, effervescent, energetic, and assured work that demonstrates detailed control of the materials and a sophistication that makes us eager to hear more from Mr. Seltenreich. This composer's craftsmanship is clearly demonstrated in his idiomatic writing for both the full ensemble and the individual instruments. The jury is confident that this commission will produce a piece that ISCM will be proud to present at a future festival.
According to Seltenreich, Sparks & Flares "is written as a chain reaction of occurrences, and this dependency of occurrences is a continual sub-theme. The occurrences are bound to every preceding note, and shift through the different parts of the piece in a metamorphosis." The 15-minute work received its world premiere on January 28th, 2010 at the Staatliche Hochschule für Musik und Darstellende Kunst in Stuttgart, Germany in a performance by the echtzeitEnsemble under the direction of Christof M. Löser. Since then, the work has also been performed by the Talea Ensemble and Ensemble Novel. More detailed program notes for the composition, as well as a recording of that performance and a perusal score, are available on Seltenreich's website.
Michael Seltenreich earned his Bachelor's degree in composition at Tel-Aviv University. He went on to earn his Master's degree in composition from The Juilliard School, where he studied under Matthias Pintscher. Currently he is a MacCracken PhD Fellow at New York University. Other highlights this season include performances of his symphonic work ARCHETYPE by the Tokyo Philharmonic, his piano concerto Élégie for pianist Robert Fleitz and The Juilliard Orchestra, Psalm Symphony for orchestra, choir, and narrator commissioned and premiered by the Haifa Symphony, and his piano duo Schnaïm, commissioned by the Messiaen Festival in France. Upcoming engagements include commissions by the Santa Fe Chamber Music Festival for the Flux String Quartet, an ASCAP/SCI commission for Ensemble Dal Niente, as well as commissions by Meitar Ensemble and The Israel Contemporary Players.
Composer's info in Catalogue: Seltenreich, Michael