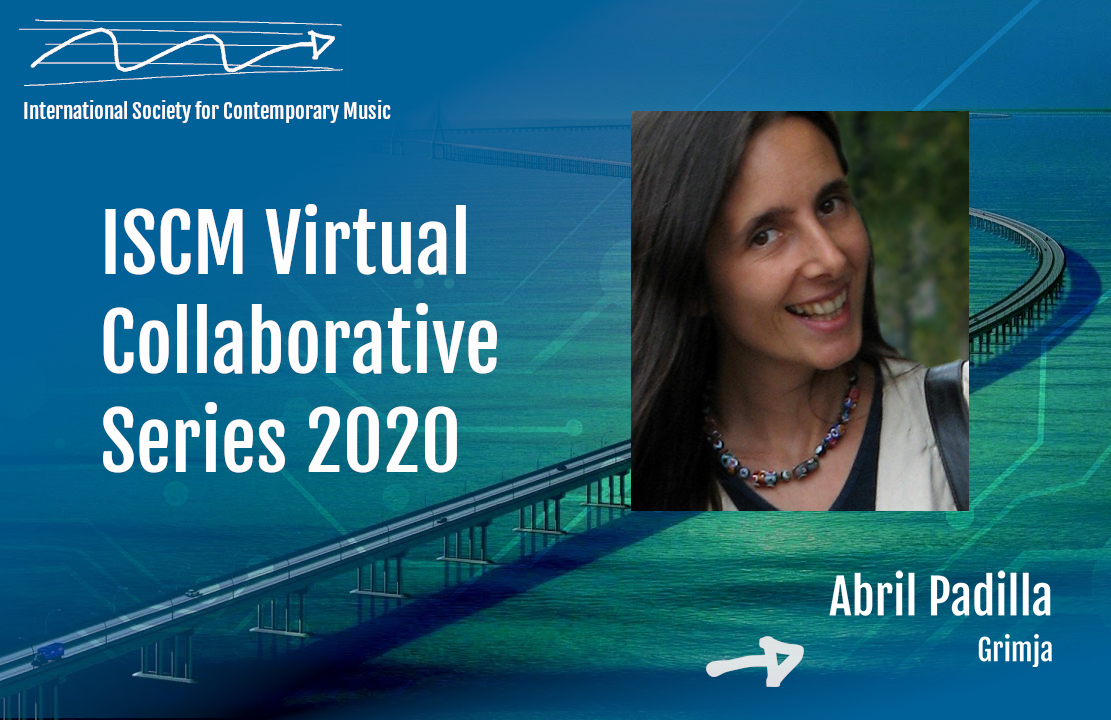 (Submitted by ISCM – SWISS SECTION)
Abril Padilla is a Buenos Aires-born composer and sound artist who has been living in Basel since 2006. Her compositions are mainly electroacoustic and radiophonic, but she also writes for instrumental ensembles. Her creation Emulsion d'air (2019) with the ensemble Contrechamps was supported by the Nicati-de-Luze Foundation and recorded by the RSR. Since 1999, she began working again as a performer and collaborates with various musicians, dancers, and filmmakers. In her radio work, she explores the space of freedom between sound and music. Her interest in intermediality has led her to participate in numerous collective projects and exhibitions, including Document Bilingue at the Mucem with Erik Bullot and Sabrina Grassi (Marseille), ZMO by Mauricio Kagel with Reinhard Manz at the Tinguely Museum (Basel), Arte sonoro at the Museo Reina Sofia (Madrid), Phonurgia nova & Musée Réattu (Arles), Historisches Museum (Basel), BOZAR (Belgium), MEG (Geneva) and with Séverine Hubard at the Forum Stadtpark (Graz). Since 2015, she creates with the arcimboldo ensemble a giant architectural string-instrument: resonance-box (Basel). Abril has performed his works in particularly emblematic spaces as well as in recognized festivals: Archipel (Geneva), Angélica (Bologna), Musique & Recherche (Ohain), Experimentaclub (Madrid), Festival International du film fantastique (Strasbourg), Orhrwurm (Lausanne), Arsenal (Berlin), Stadkino Basel and ABC (La Chaux-des-Fonds).Several times prizewinner at SonOhr Festival (Bern), Suono dei Luoghi (Bologna), Radio Nacional de España, Banc d'essai (GRM-Paris), Sperber Price (Basel), La Muse en Circuit concours radiophonique WDR-RSR et l'IMEB (Bourges).
Grimja is a 2011 fixed media electroacoustic composition created for a dance performance choreographed by Sol Bilbao Luxiux which premiered at Theater Basel in June 2011. It was awarded the 2011 Sperber Prize.