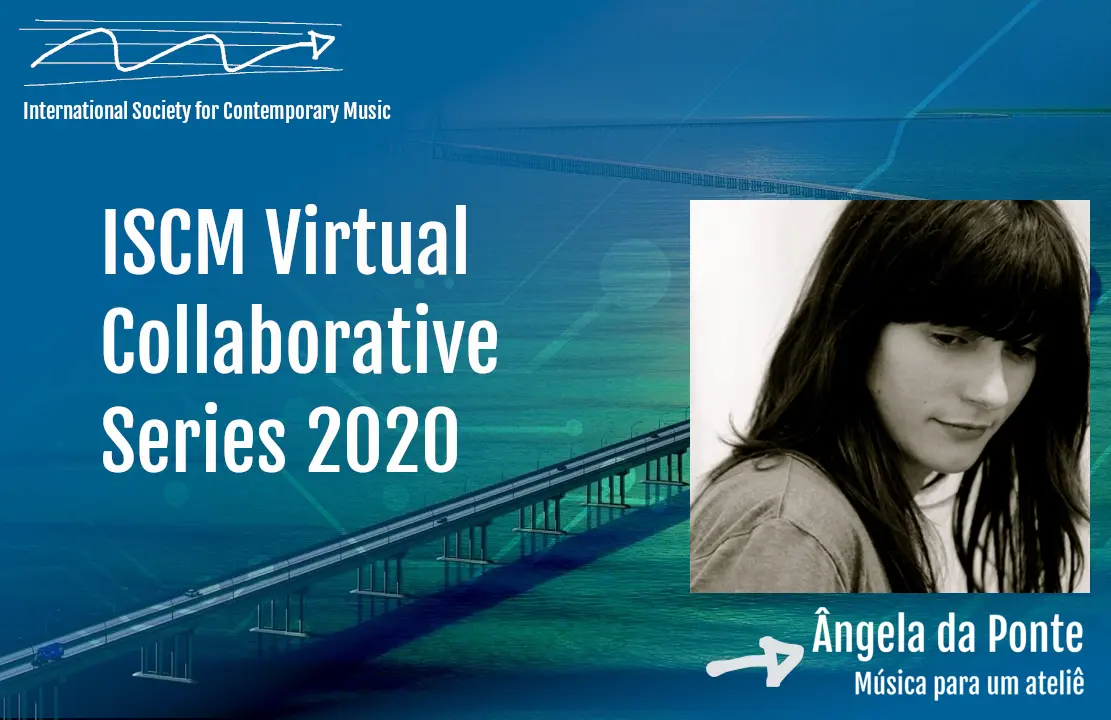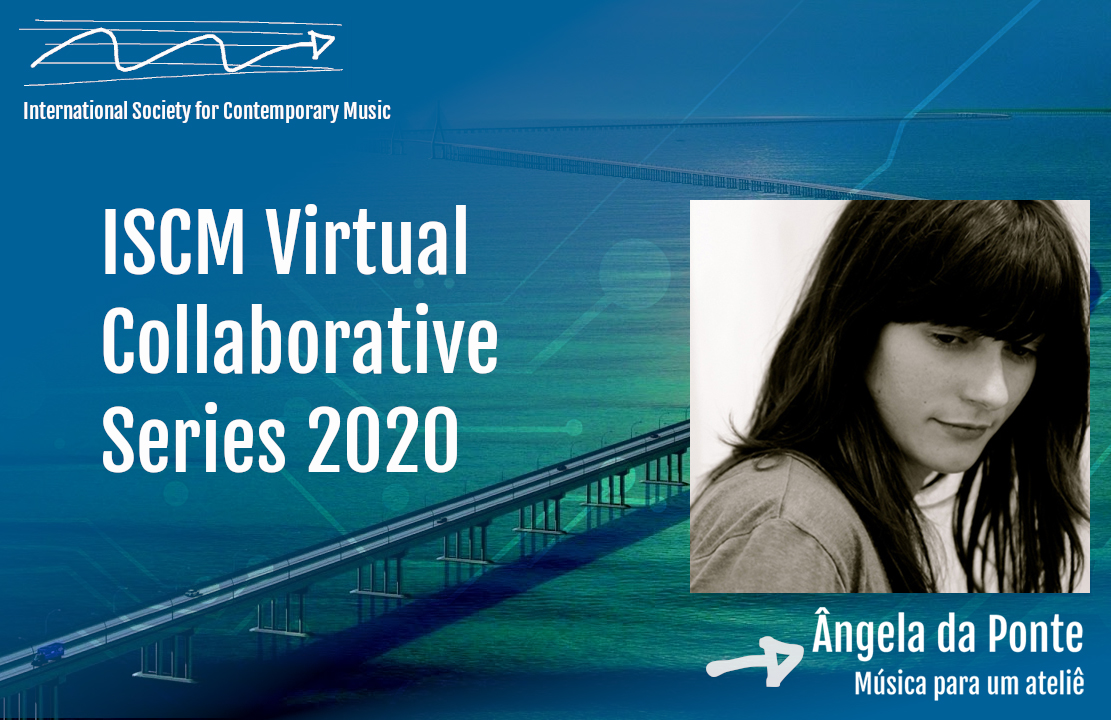 (Submitted by ISCM – PORTUGUESE SECTION)
Ângela da Ponte (b. 1984) holds a PhD from the University of Birmingham (UK) and a Master's Degree in Music Education from the University of Aveiro (PT). Presently she lives in Porto (Portugal), developing the activities of composition and teaching assistance at the Superior School of Performing Arts (ESMAE, Porto) and at the Conservatory of Music in Vila Real. In 2011, Ângela da Ponte was the Young Composer in Residence at the Casa da Música (Porto). In this context she composed pieces for the Orquestra Sinfónica do Porto, Remix Ensemble Casa da Música, and Nuno Simões (winner of the Young Musicians Prize 2010 – Percussion). Further in March 2014, she collaborated with the Orchestre National d'Île de France and Choeur Régional Vittoria d'Île de France, with a commission from ONDIF to create an orchestral accompaniment for Schubert's a cappella Psalm 92, D. 953. In March 2015, she was invited by the same orchestra to be jury member at the composition competition Île de créations. Her music has been regularly performed in Portugal, and abroad – BEAST (Birmingham ElectroAcoustic Sound Theatre) at the Ikon Gallery, CBSO, Elgar Concert Hall (Birmingham, UK), in Mexico (Festival Visiones Sonoras 2016), Poland (Audiokineza), Colombia (BLAST), Spain, and in the USA with the Oregon Symphony. In August 2017, Ângela received an Honourable Mention for the piece Cão (Dog) for children choir and based on the poem of Alexandre O'Neill, at the 1st edition of the National Coral Composition Competition Manuel Emílio Porto.
About her 2019 solo guitar composition, Ângela writes:

Música para um ateliê (Music for an atelier) was written for the guitar player Júlio Guerreiro and was a commission by the Movimento Patrimonial pela Música Portuguesa (mpmp) for the music cycle "Proximidades" (Proximities). The piece was premiered in June of 2019 at the Amadeo de Souza-Cardoso Art Studio, Amarante (Portugal). The titled of the piece was part of the commission terms, but strongly suggested the context and musical discourse. It also revived an old passion. Before my composition graduation, I attended a high school arts course. I remember how painting was an immersive activity. One could spend hours working on one single detail as the perception of reality vanished away. The gestures and slow pacing of the musical discourse evoke that feeling of immersion but also the images of different shades, colours, and textures that a painting can explore.