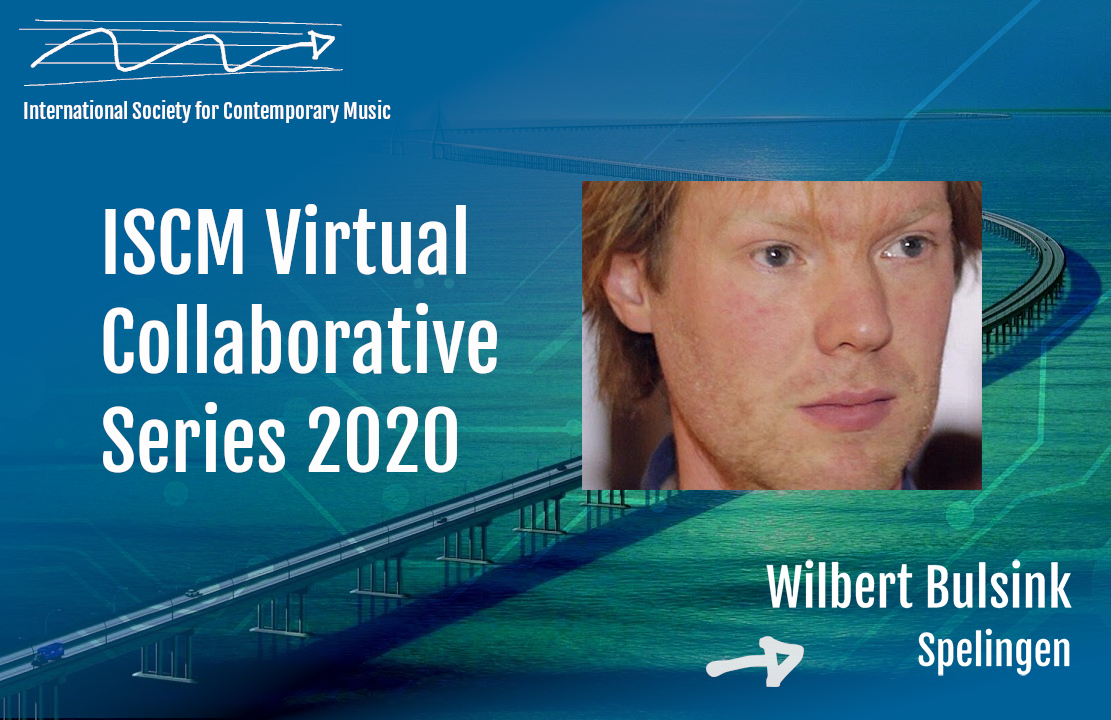 (Submitted by ISCM – NETHERLANDS SECTION)
Wilbert Bulsink (b. 1983) is a composer and musician who enjoys discovering new combinations of sounds and new structures in music. His knowledge of and experience in classical and avant-garde music, music theatre, pop and improvisation influence his work. He is interested in combining new and old ways of listening to create experiences which place a centuries old tradition in a new context.
He received commissions from the most important Dutch festivals and ensembles for new music, such as ASKO|Schönberg, Nieuw Ensemble, Holland Festival, Gaudeamus, and November Music. His works are performed throughout Europe. Since 2016, he has been Professor of Composition of at the ArtEZ University of the Arts in Zwolle.
About his 2018/2019 harp concerto Spelingen, Bulsink writes:
"Spelingen" is the plural of the Dutch word "speling", often translated as backlash in English. Spelingen uses different harp techniques and can be divided into 4 parts : focusing on high harmonics; rubbing harp strings with a sponge to create high pitched squeeks; dampening the strings with a cloth; and, finally, using harp techniques from the beginning of the 20th century. The popular German evening song "Der Mond ist aufgegangen" can be heard in the second part.
The backlash in the music creates instabilities of different kinds. Spelingen tries to remain playful as it moves towards the dangers of the unknown: the evening song is used to beseech the imminent darkness.