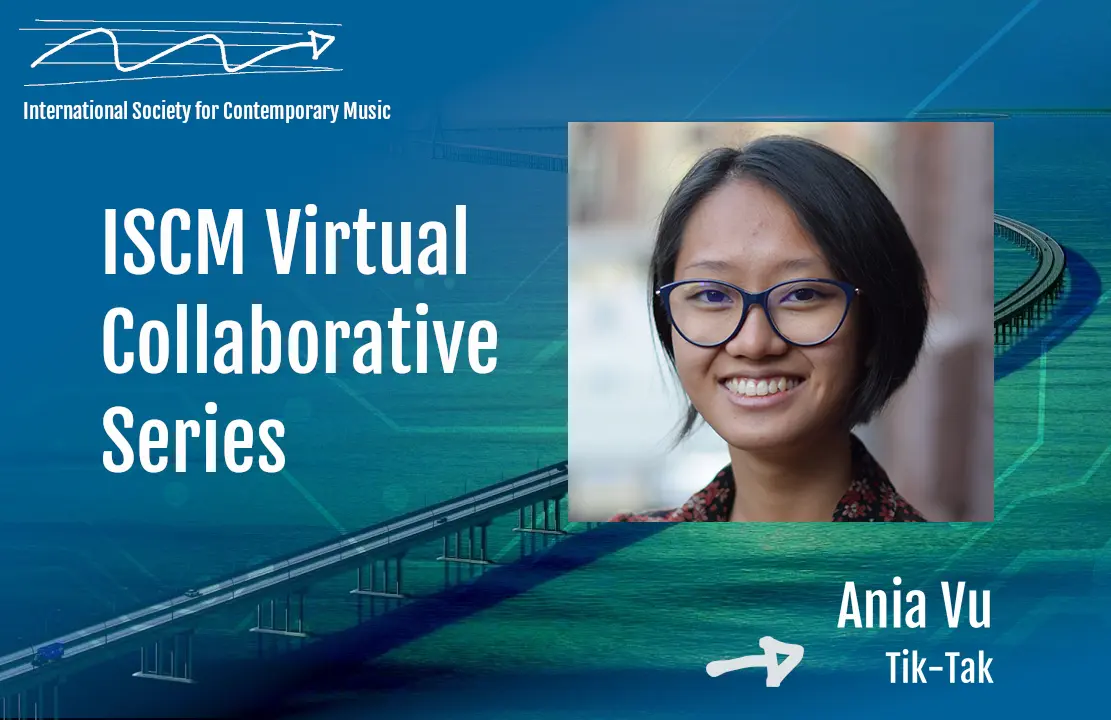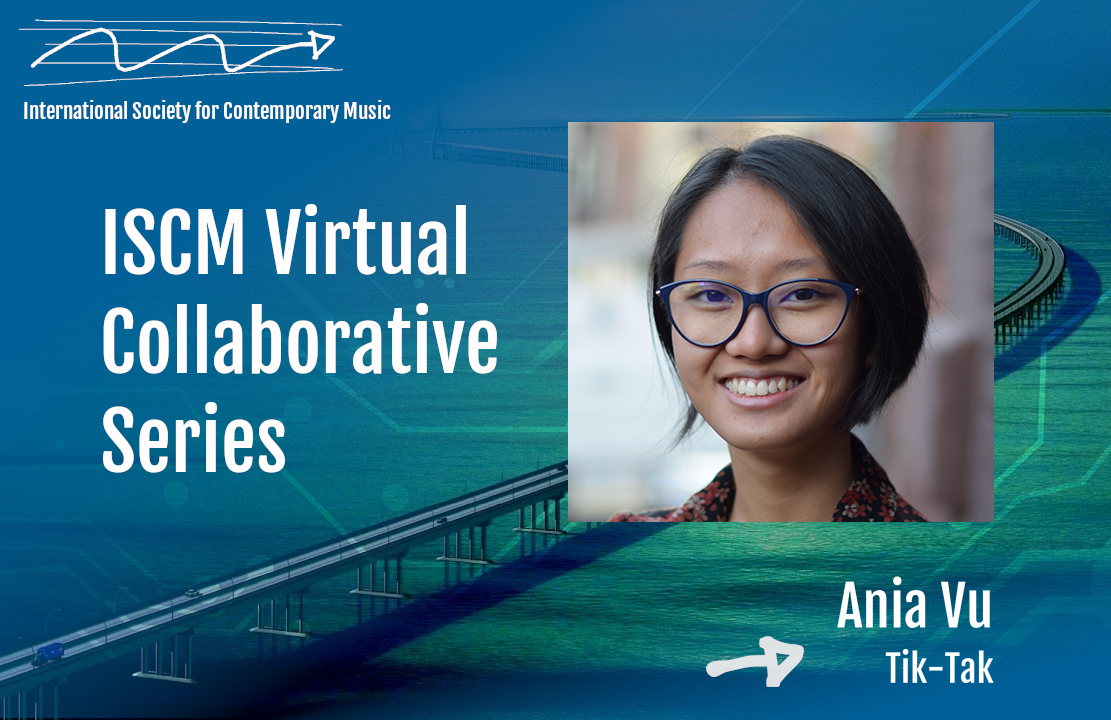 (Submitted by the Vietnam Contemporary Music Centre [VCMC])
Ania Vu (née Vũ Đặng Minh Anh), b. 1994, writes music that explores the interplay between the sound properties and meanings of the words, musical energy related to form, and varied notions of time. he is currently a Ph.D. candidate at the University of Pennsylvania and a Composer Fellow at the American Opera Project's two-year program Composers & The Voice. In 2017, she received her B.M. in composition and theory from the Eastman School of Music. Ania is also an accomplished pianist and passionate music educator. Outside of music, Ania has a deep interest in languages, and speaks fluent English, Polish, French, and Vietnamese, in addition to having studied Latin and German; currently, she is learning modern Greek. She also enjoys traveling – having visited 30 countries so far -, wandering in all kinds of museums, and ballroom dancing.
About Tik-Tak (2019), the composer writes: "Time moves on mercilessly — independent of, and indifferent to any of our human events and interactions. Any meaningful moment that we would like to hold on to… vanishes irrevocably, as if nothing had happened. This line opens and closes the poem. Tik-Tak reminds us of the relentless flow of time with the incessant sounds of a ticking clock. I chose to write in Polish because the clock's "tik-tak" contains the word "tak", which has a number of meanings in this language — yes, such as, as if, as much — all of them being used in the poem. Finally, this word is also a bow to the ensemble it was written for: the TAK ensemble."
Tik-Tak was the Winner of Boston New Music Initiative's 9th Annual Commissioning Competition (2021) as well as the
(U.S.) College Music Society Northeast Student Composition Award (2021). It was selected to be on the album New Music by Living Composers vol. 3, Chamber Ensemble Works released by Petrichor Records.