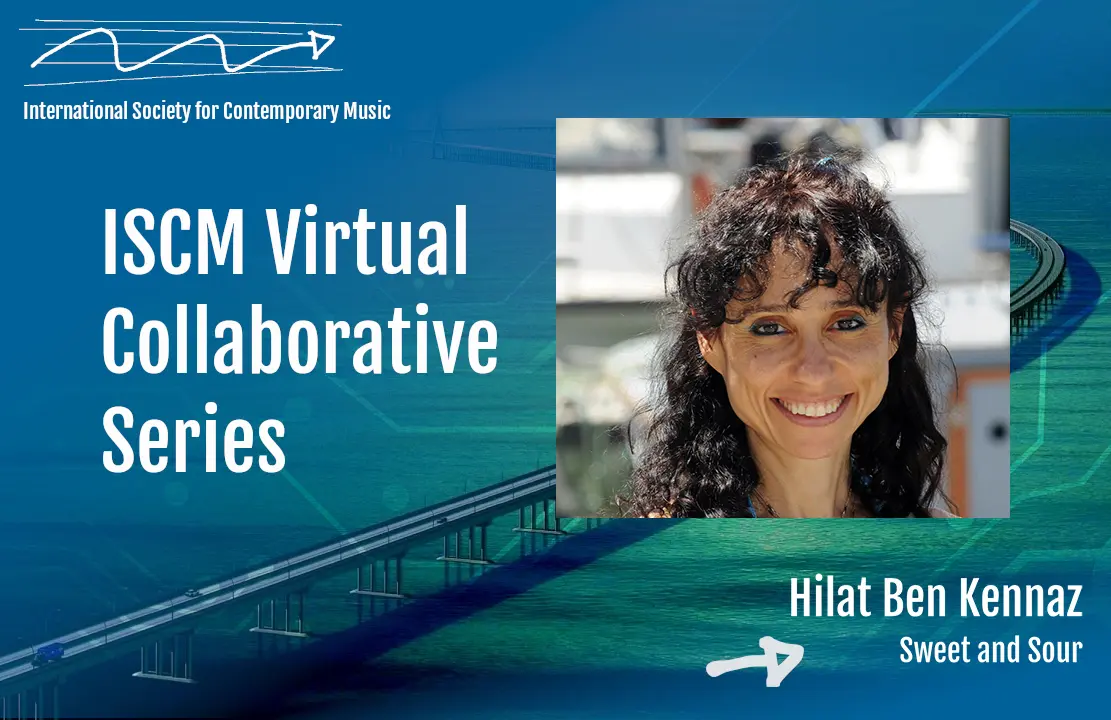 (Submitted by ISCM – ISRAELI SECTION)
Hilat Ben-Kennaz (b. 1970) finished her Master's Degree in Composition in Tel-Aviv University, with top academic of honors, under the guides of Prof. Leon Schidlowsky. Her compositions, which have been commissioned by the America-Israel Culture foundation, the "Israel Contemporary Players", "Fragment " Ensemble and "Meitar" Ensemble, have been performed and won acclaim on different stages, concerts and festivals in Israel, USA, Europe, and Asia and are being recorded and broadcast for the Israel Classical Radio. Ben Kennaz is a recipient of the 2009 Prime-Minister Prize for composers. She was awarded the Engel Prize 2011 of the city of Tel Aviv for her Concerto for Piano and Ensemble, and won the first prize in the Lieberson competition 2013 for her piece Acceptance for soprano and string trio.
Sweet and Sour, composed in 2017, is a virtuoso work for solo viola that takes full advantage of the dark lower register of the instrument as well as its ethereal upper range.