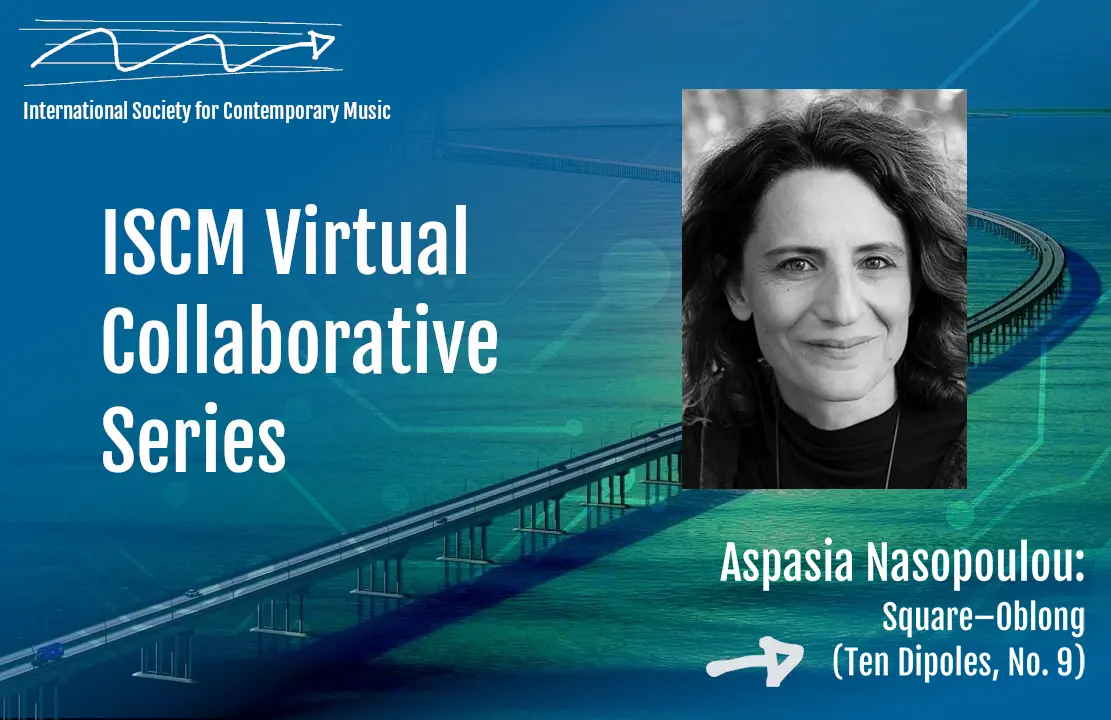 Aspasia Nasopoulou (b. 1972 in Athens) is a composer, pianist, and curator currently living in Amsterdam. Her work has a poetic, evocative and dynamic transparency. It is inspired by literature, mythology and philosophy from different cultures. In her over more than nineteen compositions she is frequently exploring the synergy between music and theater by integrating new instruments, visuals and dance. Her pieces have been commissioned and are performed regularly by acclaimed soloists and ensembles internationally. Since January 2021, Nasopoulou has been the Artistic Director of Orkest De Ereprijs and since 2019, together with the bass clarinettist Fie Schouten, she has curated a monthly concert series for contemporary chamber music Nieuwe Noten Amsterdam at the Plein Theater. Her works are published by Donemus.
Ten Dipoles (2016) was written for the recorder quintet Seldom Sene and an installation of free aerophones. These new wind instruments were specially designed for this piece by sound artist Horst Rickels and Ernst Dullemond. The composition consists of ten miniatures of 2 to 3 minutes each, based on the ten opposites, the 'dipoles', which, according to a pre-Aristotelian theory, form the basic principles of all elements.
good-bad / even-odd / one-many / female-male / still-moving /
dark-light / left-right / straight-bent / square-oblong / limited-unlimited
To bring forward the idea of ​​these opposites, various combinations of recorders selected from the quintet's collection are used. This creates unheard of sound images and challenging instrumentations, including:
• an extremely low combination of four F double basses with a sub double bass
• combination of instruments on different diapasons; the pitch of the A (A=415Hz, A=440Hz and A=466Hz)
• combination of renaissance recorders with modern, square low Paetzold recorders
• combination of five equal instruments (five voice flutes: baroque tenor recorders in D)
To further challenge and go beyond the usual sound potential, while adding an extra visual dimension to the composition, Aspasia Nasopoulou has had a set of new instruments developed.
10 Free Aerophones
The sound world of the free aerophones is uncontrolled at first hearing. Related to the recorder, they have chosen different paths from prehistoric times to reach their current virtuoso status. Compared to the criteria for their highly developed brothers and sisters, the recorders, they fail miserably.
As automatons, they do not attempt to outdo their relatives by using advanced technologies and computer control by being even faster, even more perfect. The strength of the free aerophones lies in their imperfection, their 'clumsiness', their instability in dealing with their natural element: The wind.
"Ten Dipoles" was commissioned with the financial support of the Dutch Fund for the Performing Arts (Fonds Podiumkunsten)