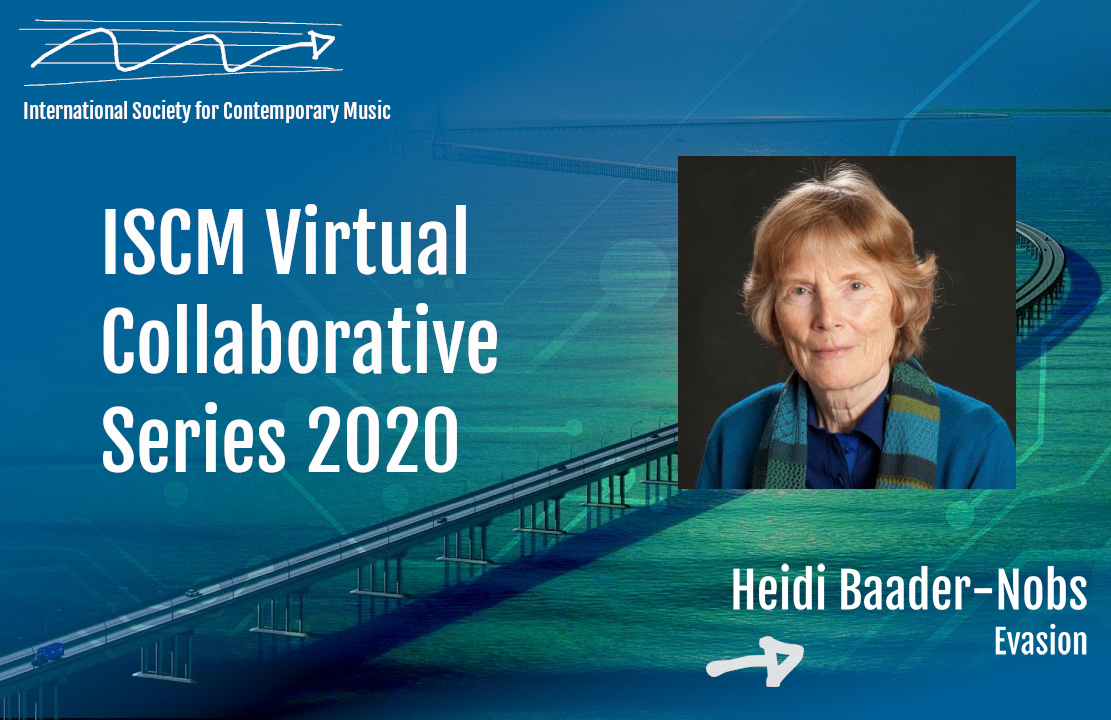 (Submitted by ISCM – SWISS SECTION)
Heidi Nobs was born on December 5, 1940 in Delémont. She was trained as a teacher at the Ecole Normale in Delémont, where she received her first piano and violin lessons. She then began part-time violin studies at the Basel Music Academy with Rodolfo Felicani. Due to a chronic inflammation of the right arm, she had to give up playing the violin, so she concentrated on studying composition with Robert Suter and Jacques Wildberger. Between 1966 and 1970 she created serial works that she criticized in retrospect as 'epigonal': You cannot compose according to a given recipe.
After marrying Claudius Baader and the birth of her children Manon (1971), Manuel (1973) and Sébastien (1978), she gradually reduced her compositional activity in order to devote herself entirely to the family: The children are my best works. After a break of several years, in 1980 she gave in to the persistent urges of her friends and began composing again. Several works have been created at the request of interpreters. She distanced herself from the serial system and developed a very personal musical language. Her works are mainly determined by the graphic forms; they are acoustic realizations of graphic ideas.
Evasion, Heidi Baader-Nobs's work for viola and orchestra, was commissioned for the Festival frauenkomponiert 2018 in Zurich, Basel and Bern. According to the composer's own wishes, the work is scored for solo viola and orchestra. Whilst the woodwind support and underline the solo part, the strings contribute a carpet of sound underneath (or overhead). All ten violins, four (tutti) violas, four cellos and both double-basses have individual voices, which enables very rich sound combinations and highlights the individual skill of each player.