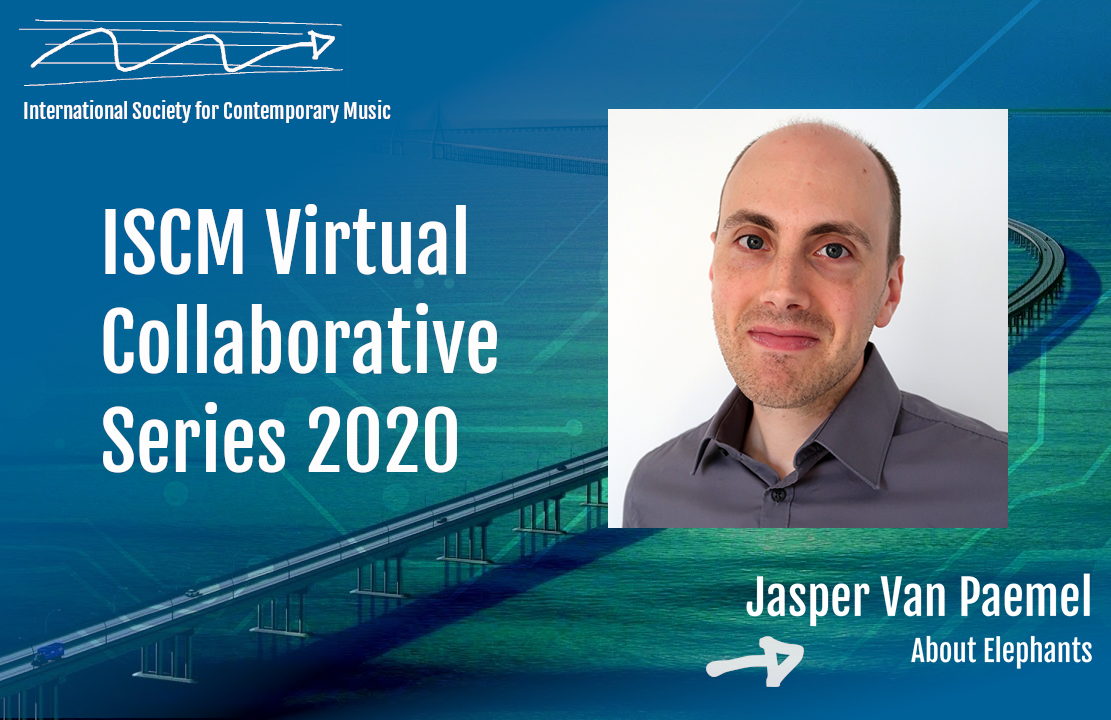 (Submitted by ISCM – FLEMISH SECTION)
Jasper Vanpaemel (b. 1986) is a Belgium-based artist, working in the field of contemporary music composition and interdisciplinary multimedia set-up development. As a freelance composer Jasper made 30+ compositions, both solo and ensemble pieces. His works have been awarded by The Stephan De Jonghe piano competition 2014, ISCM World Music Days Belgian selection in 2015, Matera Intermedia Festival in 2019. His ensemble works have been created and performed by many renowned musicians such as Spectra Ensemble, Nadar Ensemble, Yarn/Wire, Ensemble Du Bout Du Monde, Kompulz Ensemble, Ensemble Mosaik, Two Envelopes, Apsara Trio among many others.
As a performing musician Jasper is active in various fields. With Jasper Braet he explores new ways of dynamic and aesthetic expression and performance. Sharing a passion for experimentation and adventure, they started as free improvisors and evolved into performers and composers of contemporary music. As Jasper & Jasper,their aesthetic profile is unique: from their experience with traditional instruments they develop the physical and tangible aspects of their custom built electronic instruments. Tension, curiosity, sound, image, theater, humor, dance and movement contribute to an intense concert experience. Together they performed in many places around Europe.
As a teacher Jasper has frequently been asked to give lectures and seminars about New Music and Multimedia projects. He leads an experimental music group at the Music Academy De Vonk in Oud-Heverlee and another group at SLAC, the Music Conservatory in Leuven. He is the creator of Prima Piano, a software application for pianists which provides a new approach on dealing with classic learning difficulties. This software has been used in many Music Academies in Belgium.
About Elephants was completed in the winter of 2014 after many improvisational sessions on the H. Laureys Organ, built in Heverlee, Belgium. It explores different sound combinations by searching for unique and fast register changes, which were often very surprising. Using this technique, it was possible to bypass traditional dynamic limitations, converting the instrument into a very expressive and flamboyant medium, with close references to modern synthesizers and the African savannah.