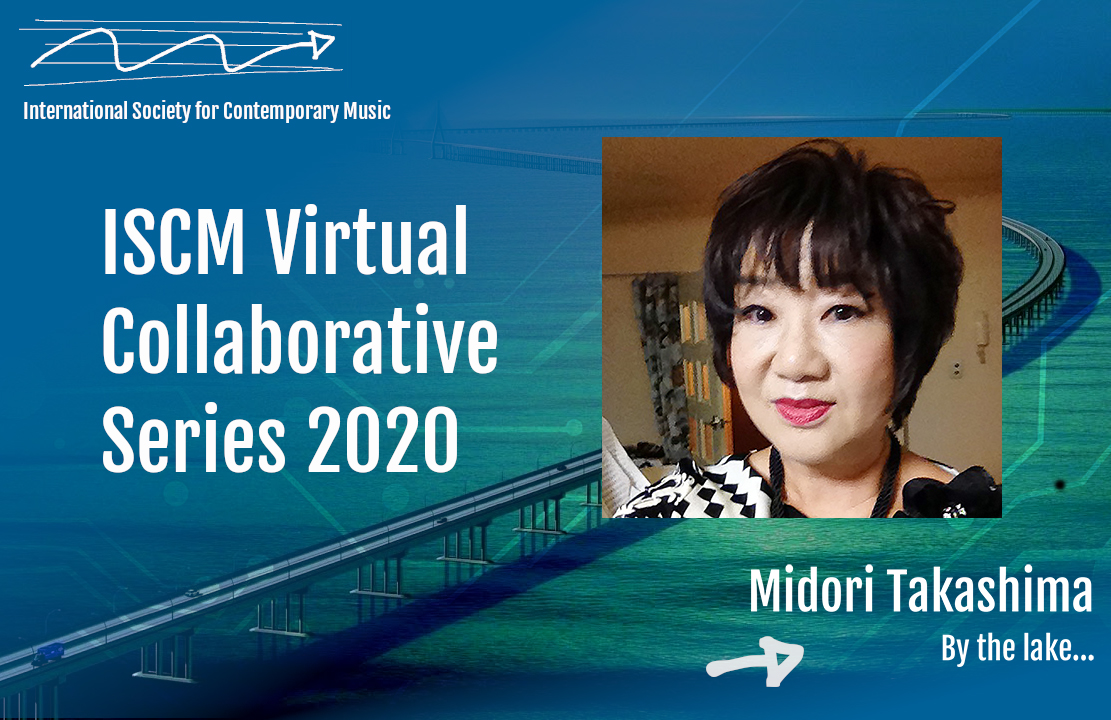 (Submitted by ISCM – JAPANESE SECTION)
Midori Takashima (b. 1954) studied composition at Tokyo University of the Arts. I also completed the master course. In addition, she attended and studied at the Darmstadt Music Festival. Her chamber music and chamber symphony works have been featured in concerts hosted by the Japan Society for Contemporary Music. She has composed theatrical songs "Con sentimento" and "Kogo" for soprano, tenor and piano, based on the ancient Japanese literature "Manyoshu" and "Yokyoku" and has created a series of works for various instrumental combinations depicting the primordial universe.
Baby Universe – for piano (recorded on the CD Waft on Maui)
Baby Universe I – for orchestra (Premiered at a concert organized by the JSCM)
Baby Universe II – for 15 players (Premiered at a concert organized by JSCM)
Baby Universe III – for orchestra (Premiere: Tokyo Symphony Orchestra)
By the lake… (2017) premiered at the Short Concert Piece Exhibition held to commemorate the 80th anniversary of the Japan Society for Contemporary Music. Colorful fallen leaves float on the surface of the water and sway quietly. When the water strider runs, a number of water rings expand. There are places where large rugged stones are exposed. The water is black and something is slowly moving in the water. Suddenly many birds jumped out with a loud flapping noise. I was surprised and scared. I felt like I
was being dragged into the depths of the bottom. It is the scenery of the lakeside in late autumn.