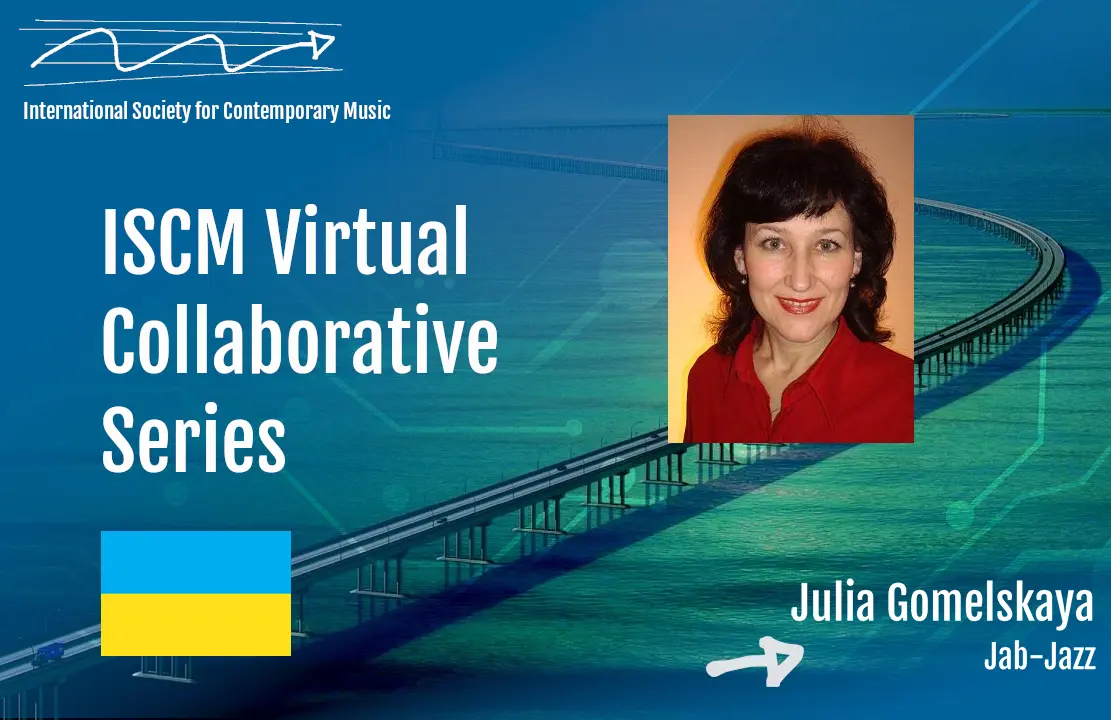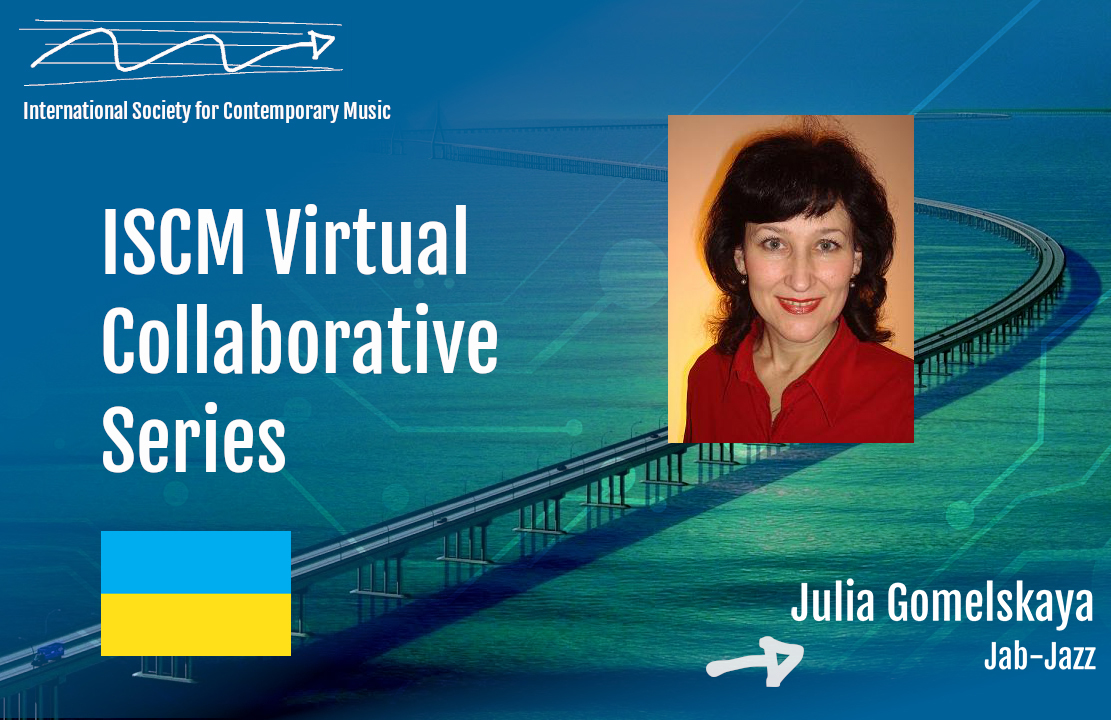 [Ed. Note: The horrific invasion and war currently being waged on Ukraine has shocked the entire world. The ISCM supports our colleagues in Ukraine and to further call attention to them we will be exclusively featuring music by composers from Ukraine for the rest of this month as part of our ongoing ISCM Virtual Collaborative Series. Additionally we would like to call your attention to an extraordinary initiative by Ukrainian Live Classic which has established a portal on their website to make available scores of Ukrainian music in the hopes that this music will be performed in cities all over the world as a gesture of solidarity. (Find out more details and obtain scores at https://ukrainianlive.org/ukrainian-scores.) For our first Ukrainian musical offering in the ISCM Virtual Collaborative Series, we are offering here an exciting jazz-tinged trio for trombone, piano and percussion by the late Julia Gomelskaya who died tragically in a car accident in December 2016. Many attendees of the ISCM World New Music Days will remember her as the Ukrainian delegate to the ISCM General Assembly and we all will continue to treasure her music. – FJO]
Ukrainian composer Julia Gomelskaya (1964-2016) wrote over 70 works in a variety of musical genres including symphonic, ballet, chamber, and vocal music, and served as a Professor of Composition at the Odessa State Music Academy. Her compositions have been published by Sordino Ediziuns Musicalas (Switzerland) and by Guildhall School of Music & Drama and Micropress (UK) and have also been produced on CDs as well as on recordings of the BBC Radio3 and the New European Radio. After obtaining a Diploma in Composition with distinction in 1990 from the Odessa State Music Academy, Gomelskaya continued her studies abroad, attending the International Composers' Workshop of the Gaudeamus Foundation in Amsterdam in 1994, and subsequently receiving a Master of Music Degree in Composition with distinction, studying under Robert Saxton, at the City University of London. In 1995, she was awarded a fellowship for postgraduate study at London's Guildhall School of Music and Drama. While at GSMD she won all six composition prizes including Lutoslawski Prize and two of her pieces have been published by GSMD as a compulsory element of the audition process. She has also won the 1st prize in the Ukrainian National Composers' Competition named after Prokofiev (1993), the 3rd prize in the International Women Composers' Competition (Kyiv, 1995), the 1st prize at the 2nd International Composition Contest of Comines (Belgium, 2003), the 1st prize at the 35th Concours International de Chant Choral 2006 (Florilege de Tours, France, 2006). Julia Gomelskaya participated in many international festivals and forums in Ukraine and abroad: in Russia, Moldova, Armenia, Germany, Belgium, Great Britain, France, Romania, Poland, Lithuania, Spain, Switzerland, USA, China, Hungary, including the ISCM World Music Days (Luxembourg, 2000; Hong Kong, 2002, Switzerland, 2004), 48 la Biennale di Venezia 2004 (Italy), FMF Schweiz 2000, 2002, 2003, 2009 (Switzerland), Spitalfields Festival 1996, 1997, Opera and Theatre Lab 1996, Mayfield Festival 2000 (UK). Her music was performed at Wigmore Hall, Purcell Room (London, 1998, 2001, 2002), the Gran Teatre del Liceu (Barcelona, 2002) and in May 2008 her ballet Jane Eyre received 10 staged performances by London Children's Ballet at London's Peacock Theatre. Julia Gomelskaya was a member of the Ukrainian National Composers' Union and of the ISCM Ukraine Section of ISCM and she represented Ukraine for several years at the annual ISCM general assemblies.
Jab-Jazz, which Julia Gomelskaya composed in 2008, is a trio for trombone, piano and percussion which received its world premiere during the 2008 Two Days & Two Nights Festival of New Music Festival in Odessa in a performance by members of the German contemporary music group Les éclats du son (Christian Balser, trombone; Sebastian Voltz, piano; Max Riefer, percussion). We feature that performance here.