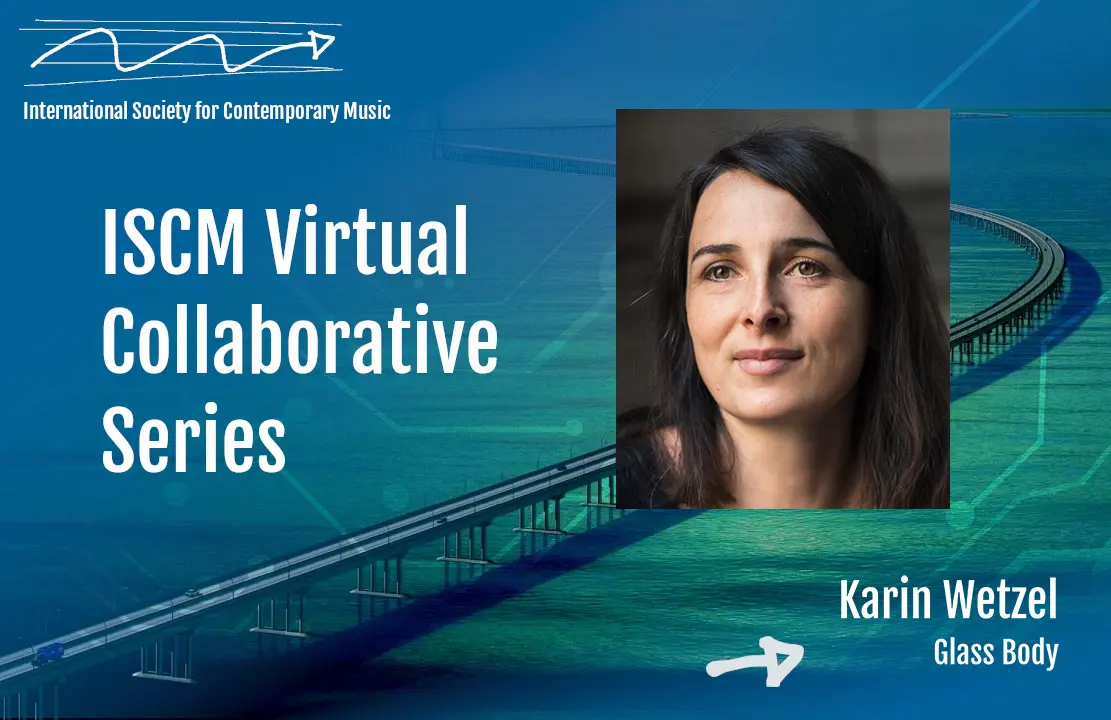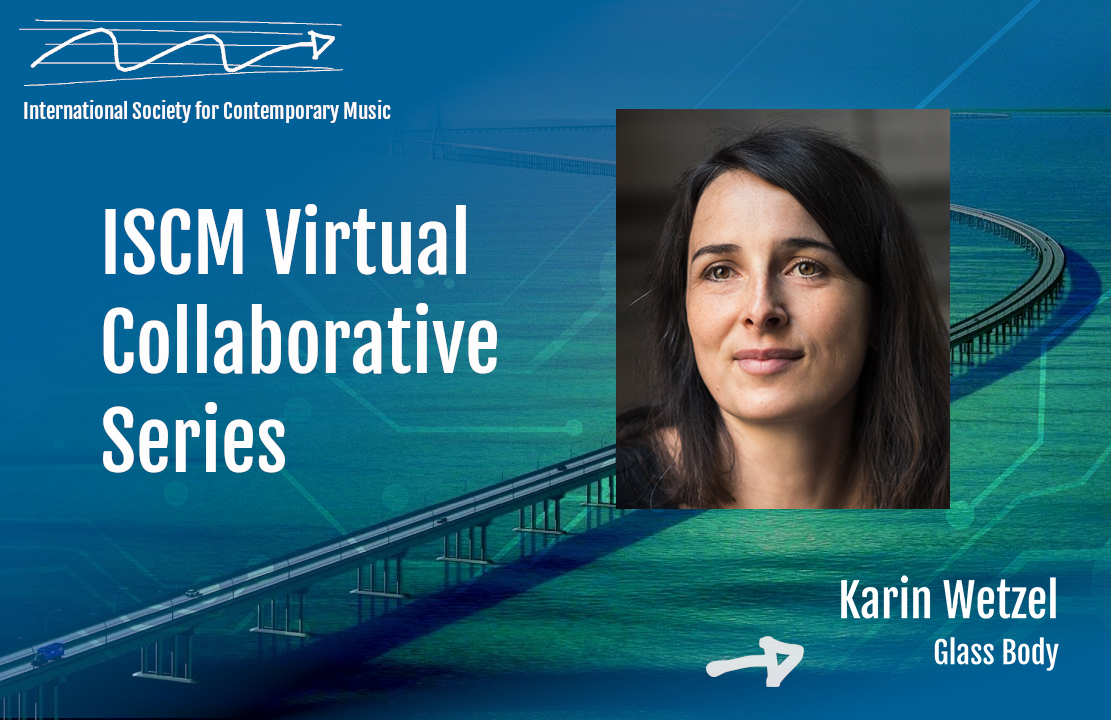 (Submitted by ISCM – SWISS SECTION)
The compositional output of Karin Wetzel (b. 1981) encompasses works for solo instrument, ensemble, orchestra, electroacoustic works, live-electronics, and installations. As a part of her artistic-scientific research project about poly-works, Karin has created several work series over the last years, exploring the possibilities of simultaneity and dividual performance practices. Her compositions have been performed by such musicians and ensembles as Ensemble Modern, Ensemble Proton Bern, Ensemble SoloVoices, Antonio Politano, Steffen Schleiermacher, Ensemble Avantgarde, Leipziger Schlagzeugensemble, Prime Recorder Ensemble, Cascatelle Saxophone Quartet, Panagiotis Megarchiotis (Guitar), Daniel Lippel (Guitar), Eva Beneke (Guitar), Andrea Kiefer (accordion) and the Leise Dröhnung Duo. Her works have been featured at such festivals as the Archipel Festival Genève, Primavera en la Habana, ICMC Athens, cresc… Biennale für moderne Musik Frankfurt Rhein-Main, MATA New York, Festival Ensems Valencia and Tage für neue Musik (New Music Days) Weimar amongst others. Karin Wetzel received scholarships from the Studienstiftung des Deutschen Volkes, the DAAD and the Swiss Government Excellence Scholarship. In 2011 she was Artist in Residence at the Villa Aurora in Los Angeles. Karin studied composition and music theory with Gerhard Tittel, Claus-Steffen Mahnkopf, Isabel Mundry and Gesine Schröder and enriched her studies through exchange semesters at the Sibelius Academy Helsinki and the CNSM Paris. She holds degrees in composition and music theory from the University of Music and Theatre Leipzig and a master in electroacoustic composition from the Zurich University of the Arts as a student of Germán Toro-Pérez. In 2020, she finished her artistic-scientific research at the University of Music and Performing Arts Graz with distinction. Her research project "Concepts of poly-works in the 20th/21st century" was funded by the Swiss National Science Foundation.
Glass Body is a fixed media electronic sound composition that was originally presented in 2011 at the Literary Arts Center Beyond Baroque in Los Angeles. It is presented here along with dance and choreography by Troy Ogilvie: Dance and Choreography which was presented as part of "In Dialogue with Movement" at the WMP Concert Hall in New York.