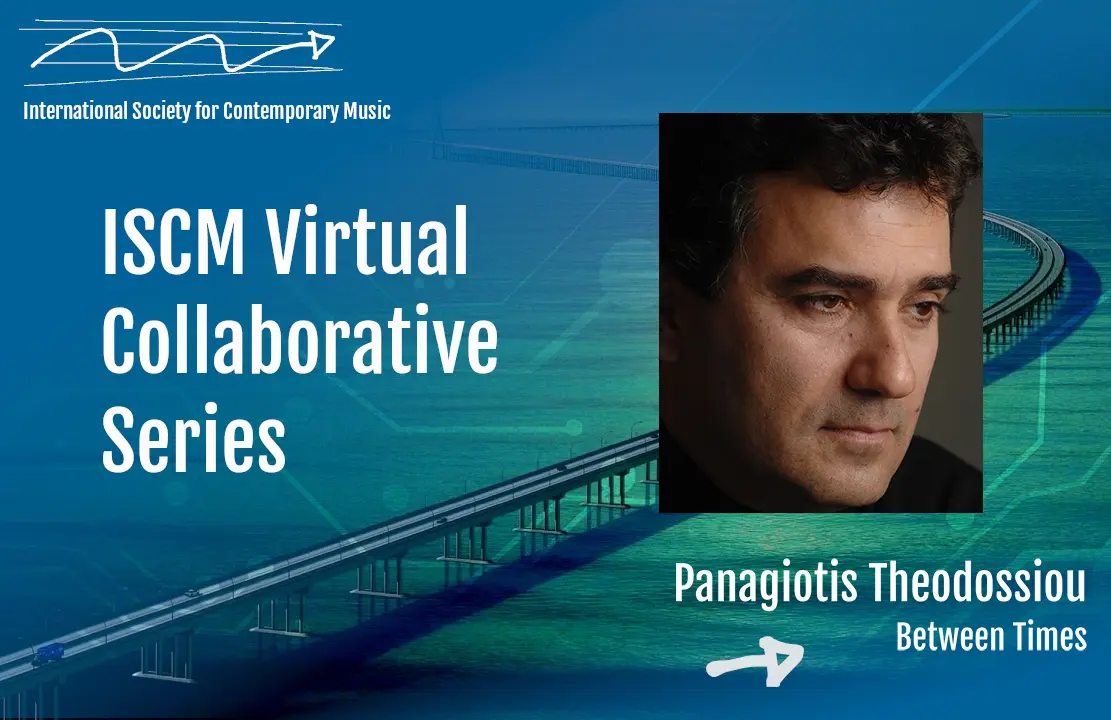 (Submitted by ISCM – GREEK SECTION)

Panagiotis Theodossiou (b. 1964) studied Composition, Piano, Jazz Piano, and holds a bachelor in Theology by the Greek Kapodistrian University. He holds a master's degree in Composition Master of Music Composition-MMus by the Department of Music Studies of Ionian University, Corfu, Greece in which he is continuing his doctorate studies.
He is Artistic Director of Kaloy Foundation Conservatory (fondationkaloy.com/) and member of the Greek Composers Union. His works have been performed all over the world by distinguished artists and edited by famous editions.
He has recorded many of his works on CD and participated in CD recordings in international labels and institutions.

Between Times, Time past and time future… for clarinet, viola, and piano (2017) was written within the framework of composer's postgraduate studies on "Composition for Vocal and Instrumental Ensembles" at Ionian university and dedicated to the professor Josef Papadatos. It is based on an excerpt from the "Four Quartets" by T.S.Eliot. The premiere performance was by the Ionian Islands Festival Ensemble at the Ionian Academy Theater in 2017 (the performance featured in the video recording below). The work was chosen by the International Society for Contemporary Music to represent Greece during the 2018 ISCM World New Music Days at the Beijing Modern Music Festival, China, where it was performed by Trio Clavino (Doris Hall-Gulati, Simon Maurer, Xun Pan).