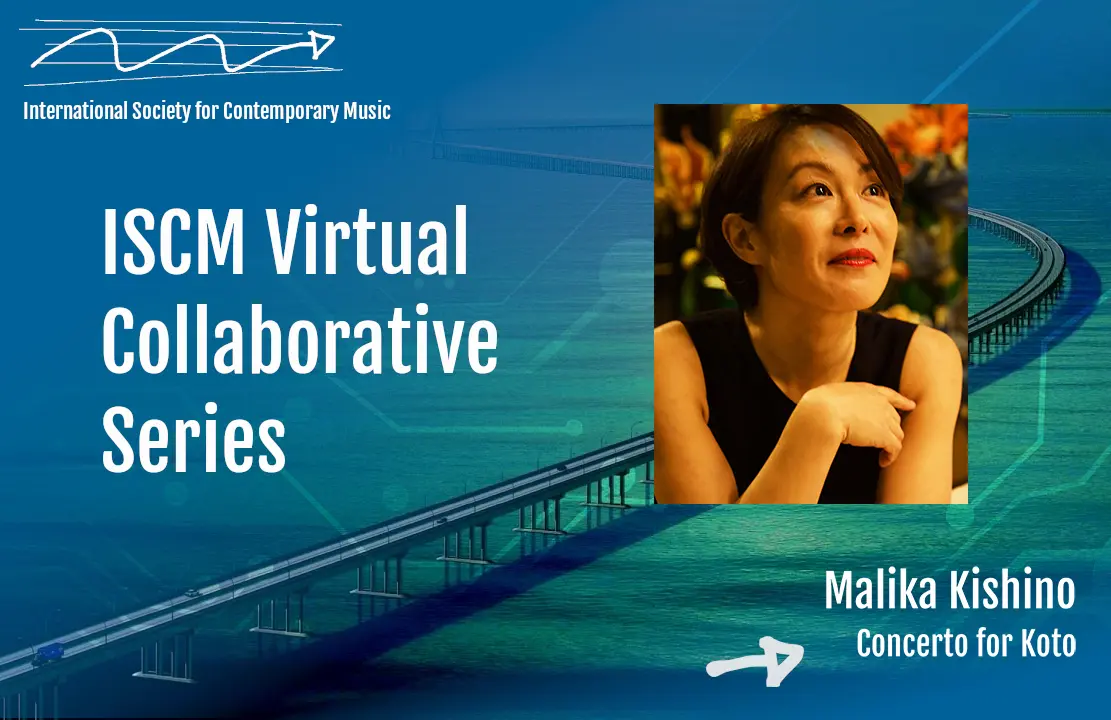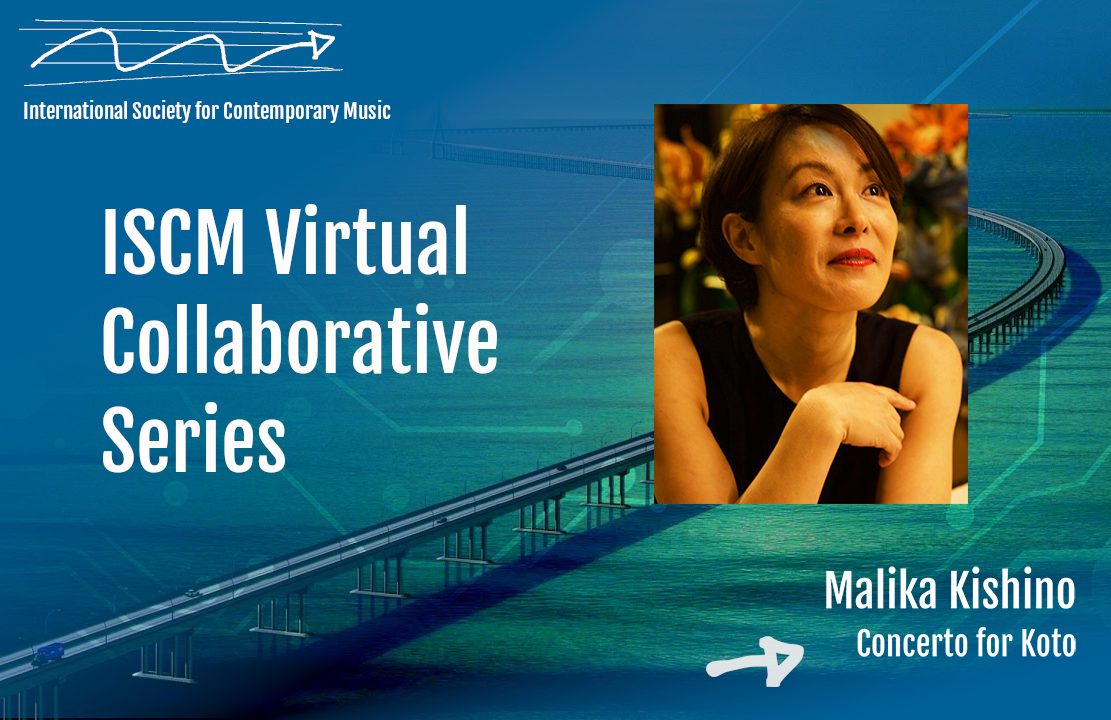 Malika Kishino, born in Kyoto in 1971, studied Law in Kyoto (diploma in 1994). She came to France in 1995, where she studied composition with Yoshihisa Taira (École Normale de Musique, Paris), Robert Pascal (Conservatoire National Supérieur Musique et Danse, Lyon) and Philippe Leroux (IRCAM, Paris). She has received grants from the major studios for electroacoustic music including GRAME (Lyon), SWR Experimentalstudio, ZKM Karlsruhe, the Groupe de recherches musicales (INA-GRM, Paris) and Centre Hennri Pousseur (Liége) . She has received numerous prizes and awards including First Prize in the 6th concours of Groupe de Recherche Appliquée en Musique Electroacoustique (GRAME) and Ensemble Orchestral Contemporain in 2006, a fellowship from Academy Schloss Solitude in Stuttgart in 2008-09, Landesregierung Nordrhein-Westfalen (2010-11), and an artist's residency in Schreyahn /Germany in 2011.
Malika Kishino's music has been performed at a large number of international festivals in Europe and Japan including Présences Festival of Radio France, the Musica Festival in Strasbourg, Wittener Tage für neue Kammer Musik, the Ultima Festival in Oslo, the Ultraschall Festival in Berlin, Venezia Biennale Musica, the Rai Nuova Musica, Achtbrücken Festival in Cologne, Essen Now Festival, Sagreb Music Biennale, Suntory Summer Festival in Tokyo and many more. Her works have been performed by, among others, the Deutsches Symphonie-Orchester Berlin, hr-Sinfonieorchester, WDR Sinfonieorchester, Orchestra Sinfonica Nazionale della RAI, Orchestre Philharmonique de Radio France, Orchestre National de Lyon, NHK-Symphony Orchestra Tokyo, Dresden Chamber choir, Chorwerk Ruhr, Ensemble Musikfabrik, Asko-Schönberg, Oslo Symphoniette, Les Percussions de Strasbourg, Ensemble Court-Circuit, Quatuor Diotima, Ensemble Nomad Tokyo as well as by distinguished soloists. Currently she is preparing some commissioned pieces such as Percussion Concerto for Alexej Gerassimez and Duisburger Sinfoniker, Orchestra piece for SWR Synphony Orchestra, Oboe Concerto for Peter Veal and Ensemble Musikfabrik, Dance Spectacle "Shades" for Hanatsu Miroir. Her works are published by Edizioni Suvini Zerboni in Milan.
About her 2013 Concerto for Koto, Malika Kishino writes: The structure and arrangement of material in this piece are inspired by Japanese garden art. I composed this Concerto for the great musician and dear friend Makiko Goto, with whom I collaborated for many years and from whom I was able to learn so much about the Koto. The Koto (箏) is a Japanese plucked half-tube zither instrument, and the national instrument of Japan. It was introduced to Japan from China between the 7th and 8th century. The classical Koto has always had 13 strings. The history of the Koto with 17 strings, which is also called Bass Koto, is quite recent. This instrument was invented by master Michio Miyagi to accompany the classic koto in 1921. In my piece, I treated these two instruments sometimes independently, sometimes as a single instrument (meta instrument), namely that the soloist plays both instruments simultaneously. In Japanese Garden Art, the gardener designs the landscape in a closed space with few materials, which are carefully chosen, such as rocks, stones, sand, gravel, plants or moss. The aim of the art of the gardens is not only to represent nature in a miniature form, but also to express the interior and deep universe of the gardener. For me, musical composition is like garden art. In a predetermined time, I arrange the musical materials, produce a curve of sound energy and create a universe. What I am searching for in my composition is to inwardly express by means of sounds something deep that exists within me and to arrive in a calm and transparent state.
In the Concerto for Koto, I tried to bring out the sound materials which portray the character and beauty of the Koto sound. The various instruments are used in three different categories:
1) The Koto player as the soloist who launches all the musical materials and gestures.
2) The Harp and Piano are used as an echo of the Koto and as a bridge between the soloist and the orchestra.
3) The orchestra is treated as a meta-instrument, which is triggered by the Koto.
The Koto Concerto was commissioned by Radio France. It was premiered by the wonderful Koto player Makiko Goto and the Orchestre Philharmonique de Radio France under the direction of Jean-Michaël Lavoie on May 23, 2013 in Paris as part of "Alla Breve" from France Musique. The piece is dedicated to Makiko Goto.