Eugene Skeef: Iphupho Lasendle – Dream Of The Wilderness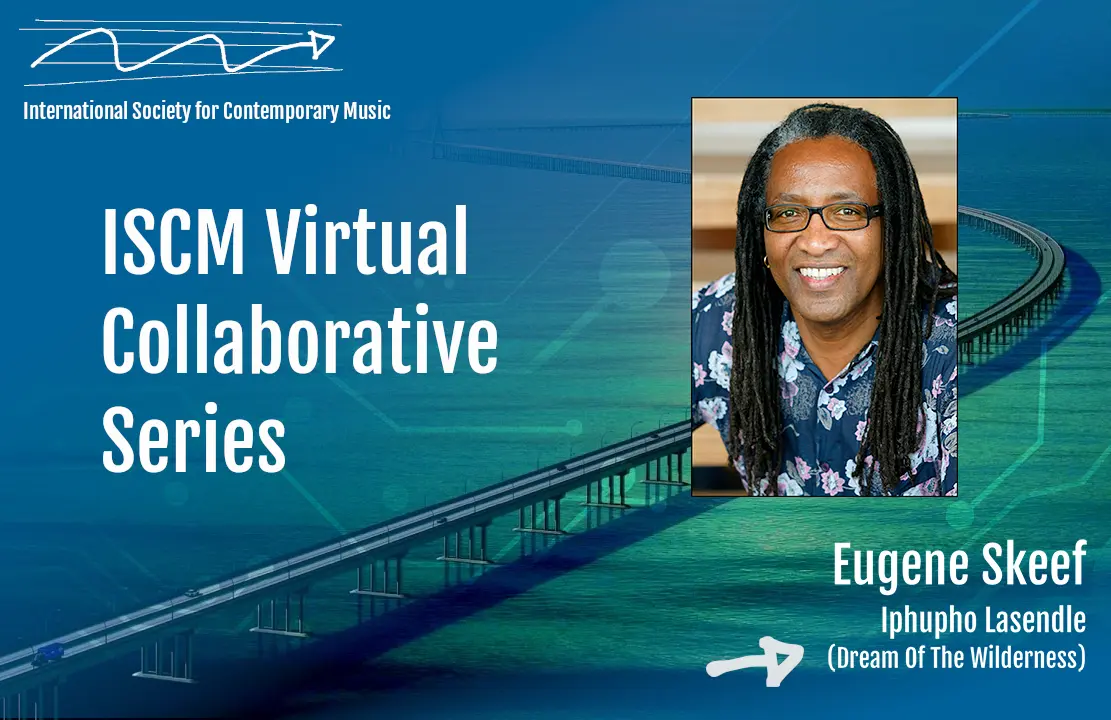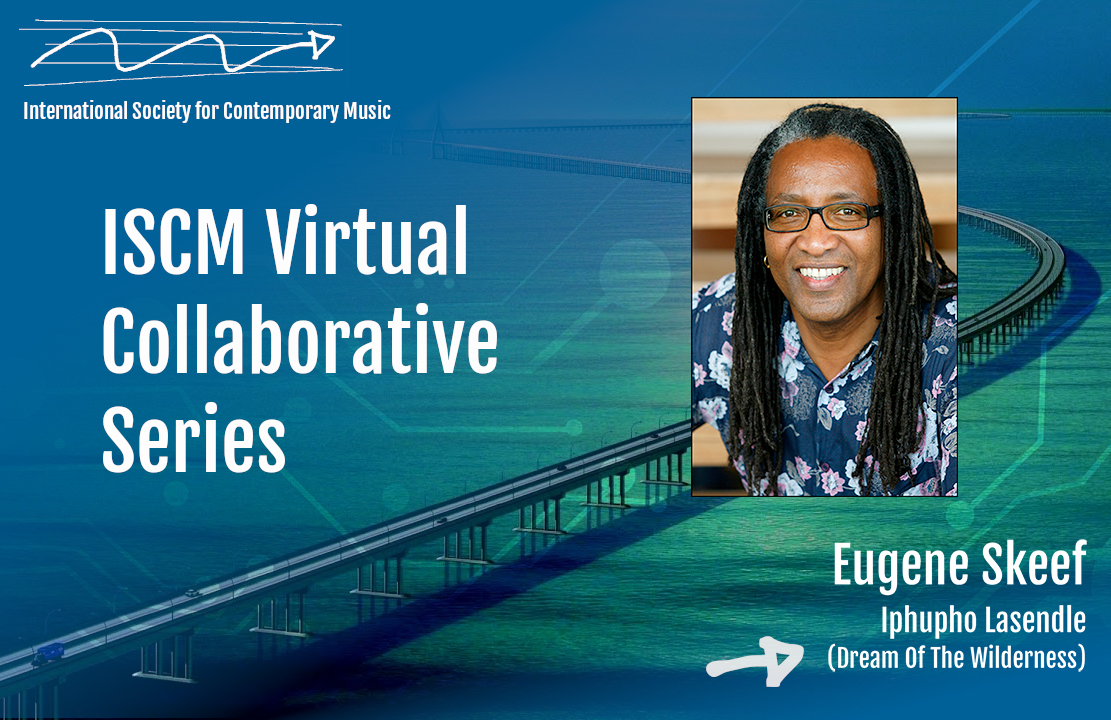 Eugene Skeef (b. 1950) is a South African filmmaker, percussionist, composer, poet, educationalist & workshop leader who has lived in London since 1980. He also works in conflict resolution, acts as a consultant on cultural development, teaches creative leadership and is a broadcaster. As a young activist he worked closely with the civil rights leader Steve Biko and co-led a nation-wide literacy campaign teaching in schools, colleges and communities across apartheid South Africa. As well as being at the forefront of the contemporary music scene collaborating with innovative artists, he has also been instrumental in developing the education programmes of some of the major classical orchestras in the United Kingdom. Eugene is a Fellow of the Royal Society of Arts (FRSA) and has served on the board of directors of the London Philharmonic Orchestra (LPO). In September 2004 he was appointed musician in residence of the Purcell School of Music. In March 2005 Eugene performed with his Abantu Ensemble at Buckingham Palace and was presented to the Queen as part of the historic Music Day to celebrate the diversity of culture in Britain.Eugene is the Artistic Director of Quartet of Peace, an international project initiated by Brian Lisus, the South African luthier who has made a quartet of string instruments in honour of South Africa's 4 Nobel peace laureates. In 2010 Eugene's collaborative project The Battle Of The Wordsmiths (with writer Tunde Olatunji and producers Blue Hippo Media) was shortlisted for the PRS New Music Award. Eugene has begun a programme of taking his skills back to South Africa, where his work is regarded as beneficial to the process of embracing the ever-unfolding vision of a democratically cohesive nation.
About Iphupho Lasendle – Dream Of The Wilderness, composer Eugene Skeef writes:

This creation is a testament to my recourse to creativity as the fundamental human initiative for finding a solution to the vicissitudes of life. Throughout my life I have always relied on my innate creative skills to navigate life's impediments. For me, personally, the culture of lockdown imposed by the Covid-19 pandemic is, at its core, no different to any challenge that I have been presented with in my life of being in perpetual attainment of alignment and wellbeing; except that the scale of its virulence makes that striving for a deeper balance within myself as well as between myself and the world at large ever more acute. At the beginning of lockdown in 2020, I vowed to write a poem every day inspired by the aspiration of unveiling the light of hope hidden from view for most of us. I was determined for my daily poems to be a beacon of hope for us all. The success of this humble initiative revealed itself to me in the massive positive responses I received including private messages of thanks from people whose lives had been transformed by my words. I was deeply moved by the profound effect that my poems were having on people in parts of the world far away from my temporary enclosure in Clapham, London. Of particular note was the Welsh violinist/singer/composer Sianed Jones painting some of my poems on a public wall on her street in Splott, Cardiff, so that community could be inspired to find hope from the distressing effects of the pandemic. Central to the ethos of my lockdown creative process is that I allow myself to be absorbed into the world of my dreams; because in dreams anything is possible. I don't have to physically travel to magical destinations because the ones in my dreams are more magical than any in existence. This way my joy and sense of fulfilment are perpetually ensured. From childhood, I have always used whatever is in my environment, whatever is available to me, to create art. What is available to me during lockdown is my physical being, everything that I carry within me, plus whatever is in my home. These become the tools of my creativity.