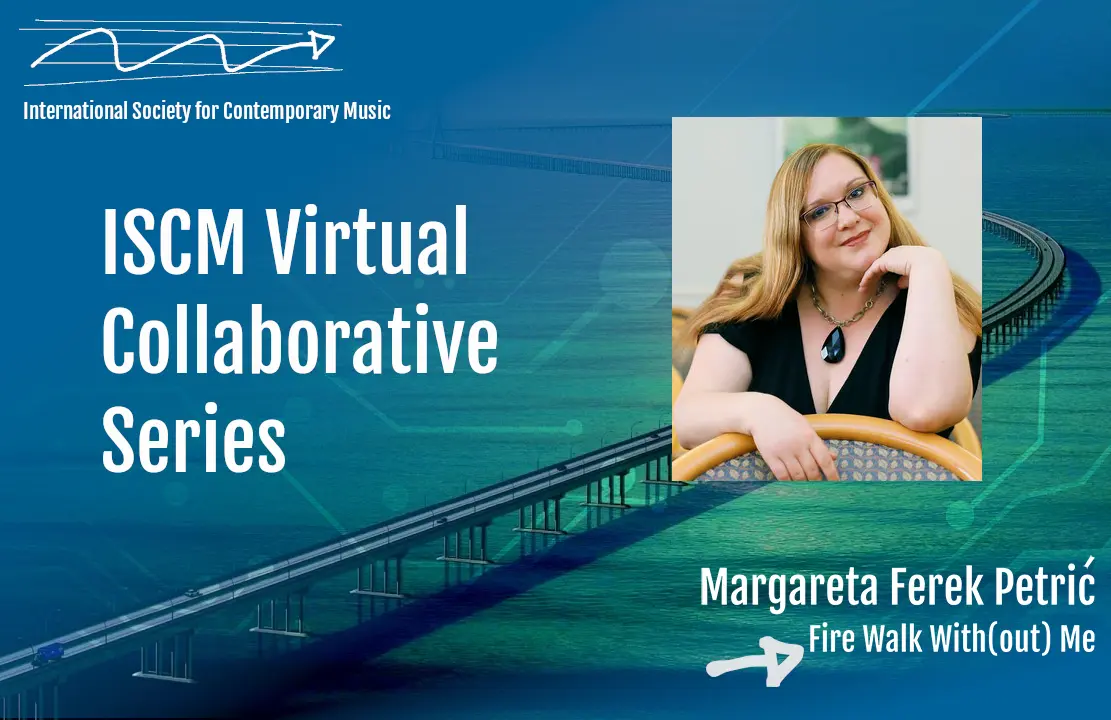 (Submitted by ISCM – CROATIAN SECTION)
Margareta Ferek Petrić (b. 1982 in Zagreb), composer and artistic director of the Music Biennale Zagreb 2021/23, lives and works in Vienna, Austria and Zagreb, Croatia. She studied composition at the University of Music and Performing Arts in Vienna where her teachers included Ivan Eröd, Klaus Peter Sattler, and Chaya Czernowin. For her chamber orchestra composition All the world´s a stage, she was awarded both the 2018 Boris Papandopulo Award from the Croatian Composers´ Society and the 2018 Josip Štolcer Slavenski Award from the city of Čakovec (2018). Among her other accolades are a State Scholarship for Composers from the Office of the Austrian Federal Chancellor (2020), the Prix Annelie De Man composition competition 2nd Prize and audience prize for her work Ištaratu (2018), the Förderungspreis der Stadt Wien – the advancement award from the city of Vienna (2017), a State Scholarship for Composers from the Office of the Austrian federal Chancellor (2016), a Composers´ Start Scholarship from the Austrian Ministry of Culture (2012), and the Theodor Körner Award for her orchestral composition Take 7 (2011).
Fire Walk With(out) Me is a 2017 composition scored for an unusual instrumental combination: a quartet consisting of paetzold recorder, bass flute, harp, and harpsichord. Despite its use of two instruments associated with the Baroque (recorder and harpsichord), the work is worlds away from early music.