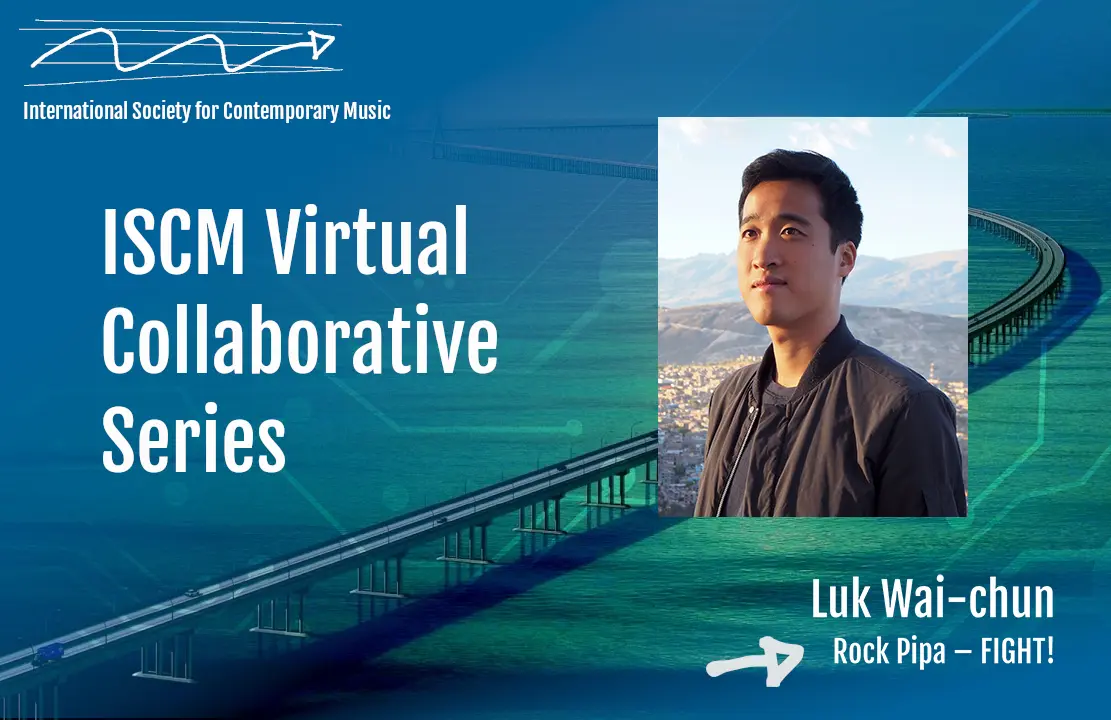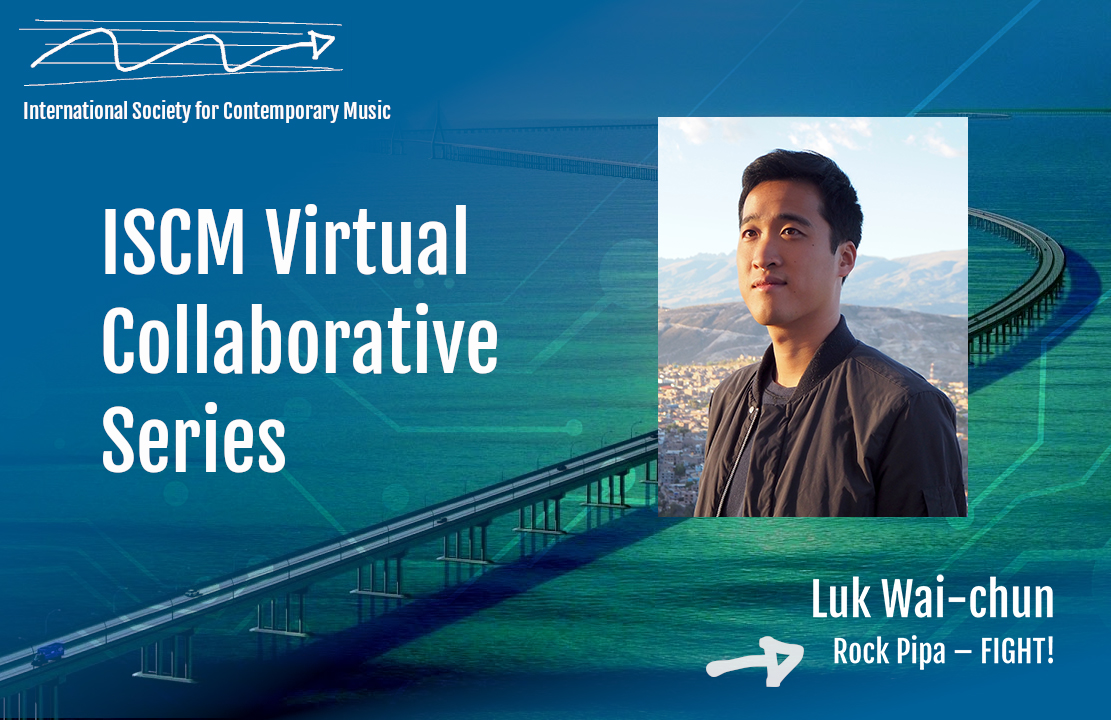 (Submitted by ISCM – HONG KONG SECTION)

LUK Wai Chun is currently a doctoral candidate in composition at The Chinese University of Hong Kong (CUHK), focusing on the fusion of an eclectic of stylistic elements in world music. Wai-Chun collaborated with different music groups, artists from Hong Kong, Brazil, France, USA, Canada and Thailand, for example, Contrast Trio, Hong Kong Chordophonia, Hong Kong Wind Karameta, Romer String Quartet, Windpipe Chinese Music Ensemble, Zhang Ying, Catchfire Collective (USA), Ensemble Mise-en (USA), Red Chamber (Canada), Quarteto Larianna (Brazil) and Tacet(i) Ensemble (Thailand). During his doctoral study, Luk received various scholarships including the Composers and Authors Society of Hong Kong Scholarship, ICS Mok Hing Cheong Postgraduate Scholarship, and Music Scholarship (Local Studies) from the Hong Kong Jockey Club Music and Dance Fund, etc. On the other hand, his composition Jazz Pipa got the silver award on Pipa Solo Piece in Sound of Dunhuang Award. In 2019, he went to the University of South Florida (USF) as a visiting scholar to study jazz music and conduct research on Latin American Music. Furthermore, he traveled to Cuba and Peru, Bolivia and Brazil for conducting music fieldwork on Latin American music. Other compositions of Wai-Chun were also featured in São Paulo Contemporary Composers Festival, 2019 Hong Kong Contemporary Music Festival, ISCM World New Music Days 2017 (Vancouver), and the Intercultural Music Conference & Concert (USA).
The composer has written: Rock Pipa – FIGHT! is another solo pipa music following the "Jazz Pipa" composed by me. COVID-19 is raging around the world, and the virus ambushes on all sides, making everyone live in panic. The ubiquitous nature of COVID-19 reminds me of a famous pipa piece in the martial category, Ambush from All Sides. Spears and horses used in ancient war, and modern ships and guns, are not used in this 'pandemic war' against the virus. It requires vigilance and mental toughness from all of us, and sufficient supply of protective gear. Therefore, after opening with the first phrases of Ambush, the music moves into the rock and roll pop content to uplift and lead everyone to fight the virus. In an attempt to extend the playing capabilities of pipa and offer a refreshing sound, I combine different pop music languages and techniques, such as 'popping' on the bass guitar; ghost-notes and percussion effects on the steel guitar; melodic phrases from blues music; and rhythmic elements from funk and samba.