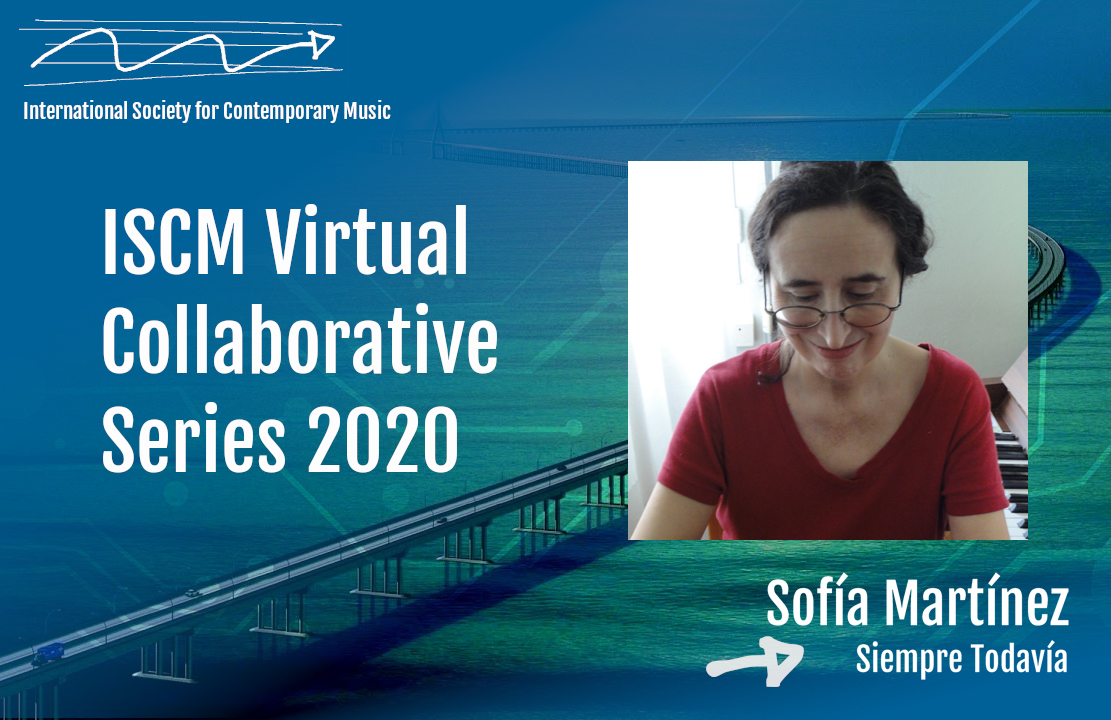 (Submitted by Musikagileak)
Sofía Martínez (b. 1965) was born in Vitoria (Basque Country) and studied composition with Carmelo Bernaola and Emmanuel Nunes (Romainville, France). She conducted the Pf. Choir (Paris), was an organist at the lutherian "Eglise Trinité" (Paris) and stayed at the Spanish Academy in Rome. She taught music at the "Conservatoire de Paris XVI", and composition at the "Conservatorio Superior de Las Palmas".
Her works have been performed at the Musikaste in Rentería, Bilbao Orchestra season, Bayonne Orchestra season, Orchestra of the Community of Madrid, Manca Festival in Nice, Centro de Arte Reina Sofia, Circulo de Bellas Artes in Madrid, Quincena Musical in San Sebastian, Festival of Granada, Electro-Acoustic Music Workshops of Vitoria, Spanish Academy in Rome, Instituto Cervantes in Paris, Teatro Groggia in Venice, Alicante Festival, Chihuahua Festival (Mexico), Ewerk Hall in Freiburg, and other cities such as Vienna, Havana and Tokyo.
Siempre Todavía (2009)
The quartet has two very different movements. The beginning of the first movement imitates human breathing. The piece begins piano and grows and amplifies itself, as an awakening, as a being who discovers the world. The second movement is more playful, depicting the world of childhood with its surprises and contrasts. There are short motifs that recur and overlap in various rhythmic cycles.
The piece was premiered by Vertavo Quartet in the cycle of the Liceo de Cámara in the Auditorium of Madrid.