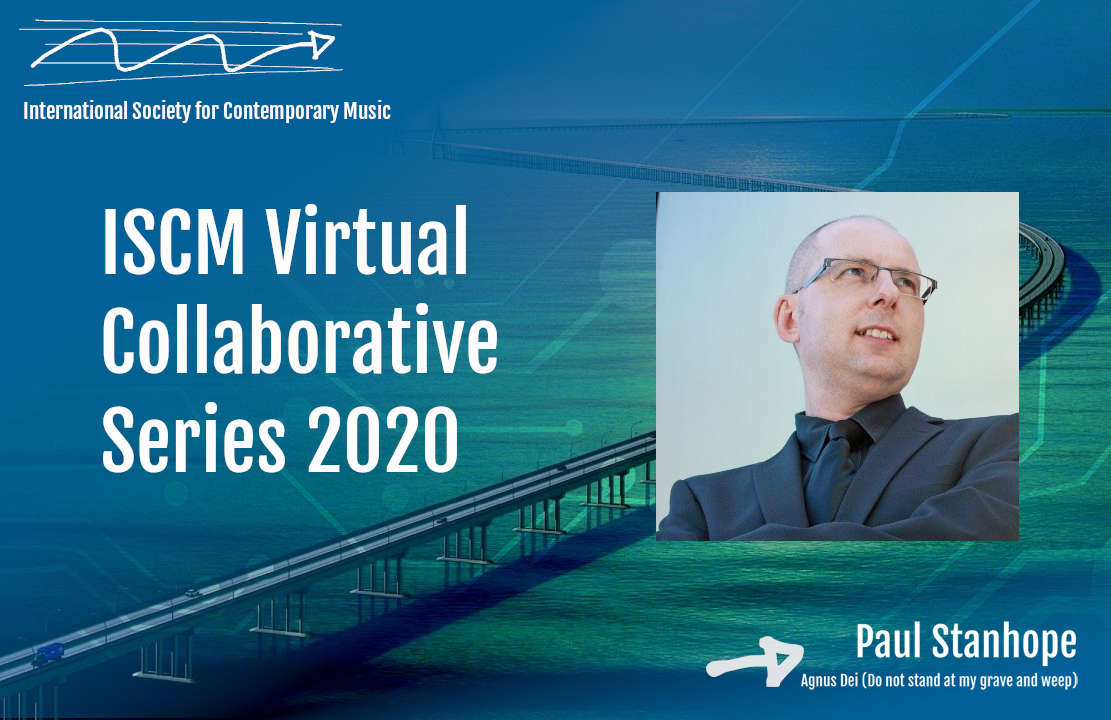 (Submitted by ISCM – AUSTRALIAN SECTION)
Paul Stanhope (b. 1969) is a Sydney-based composer and a leading figure in his generation. He has had prominent performances of his works in the UK, Europe, Asia as well as North and South America. After studies with Peter Sculthorpe, Paul studied at the Guildhall School of Music in London.
In May 2004 Paul's international standing was confirmed when he was awarded the Toru Takemitsu Composition Prize. He has also won three APRA/Australian Music Centre Art Music Awards in Instrumental, Choral and Orchestral sections. Recently, Paul has composed a number of major works including the dramatic Cantata Jandamarra: Sing for the Country plus Piccolo, Cello and Trombone Concertos. Paul is a staff member of the Sydney Conservatorium of Music, University of Sydney.
Stanhope's Agnus Dei combines text from the Latin Requiem with Mary Elizabeth Fyfe's moving funereal poem "Do not stand at my grave" and was written to commemorate the life of Timothy Marks, a core member of Adelaide Chamber Singers who sadly passed suddenly and unexpectedly. The piece uses the two texts as a conversation between the living who need to mourn and ritualise loss – as represented by the Agnus Dei – and a voice which is more universal and speaks as if beyond the grave – represented by Frye's moving poetry.
The texts are at various times interleaved, interposed and juxtaposed in order to create a sense of this sense of conversation. The music of the Agnus Dei draws on chant – inspired lines in descending undulations first heard in the sopranos, and later subjected to polyphonic transformations and murmuring free chanting sections. Against these textures, the English text is sung by groups of mainly solo voices. A three-part texture of men's voices transforms the opening in an inverted form and sends the music from the lowest parts of the range towards higher climes. The climactic section sees the setting of 'dona nobis pacem' (grant us peace) braced together with Frye's line "I am not there, I did not die" sung by the whole choir in an ecstatic yet saddened climax, then releasing to lines of Latin chant, recalling the opening descending soprano lines.