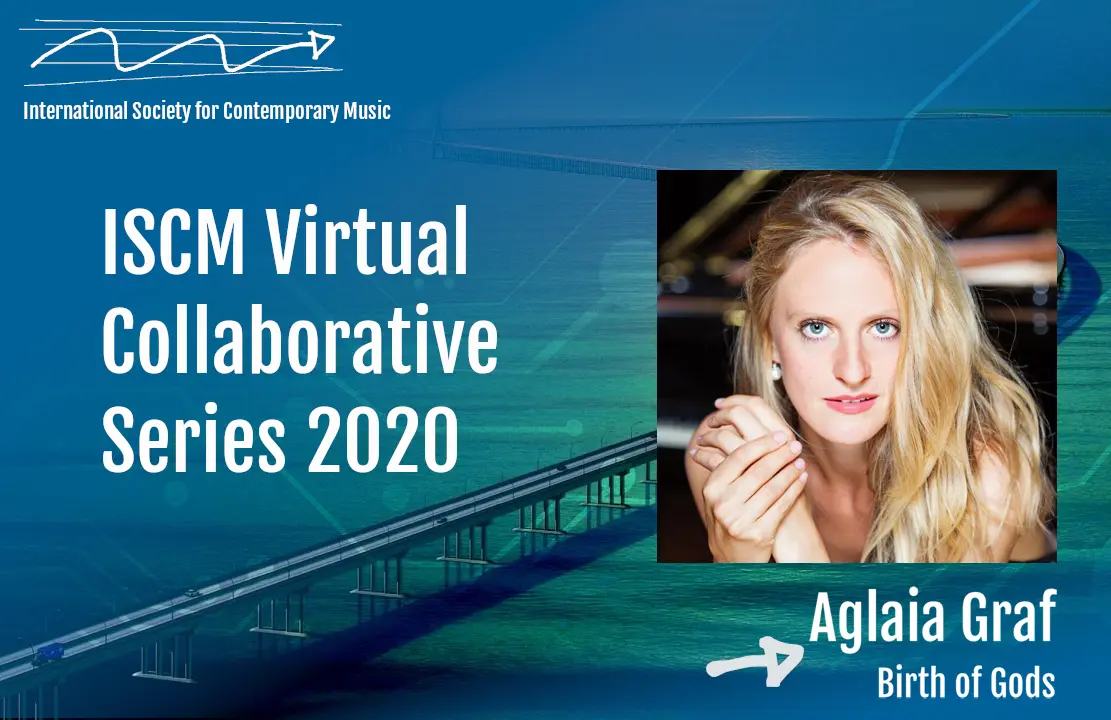 (Submitted by ISCM – SWISS SECTION)
Swiss composer and pianist Aglaia Graf played her debut with orchestra at the age of 14 and began her professional musical studies in the class of Adrian Oetiker at the «Hochschule für Musik Basel» in Switzerland. After having received her Master's in Performance with distinction in 2007, she furthered her studies in Paris and in Vienna. Graf then finished her studies in the class of Ronald Brautigam whilst working intensively with Claudio Martinez-Mehner. Since the age of 15, she has been composing and playing her compositions regularly in concerts. Her Opus 1 was a piece for piano solo, Dance of the Skeletons, a musical re-enactment of the ballad Der Totentanz by Goethe. She has since written many other works for piano, but has also received a composition commission from Pro Helvetia for a work for cello and piano. In the summer of 2019, Path for clarinet solo received its premiere at the Festival Ars Braemia.
Graf premiered her 2017 composition, Birth of Gods (Gaia – Eros – Tartaros), which is inspired by Greek mythology, at the Lucerne Piano Festival as part of her debut recital at the festival.