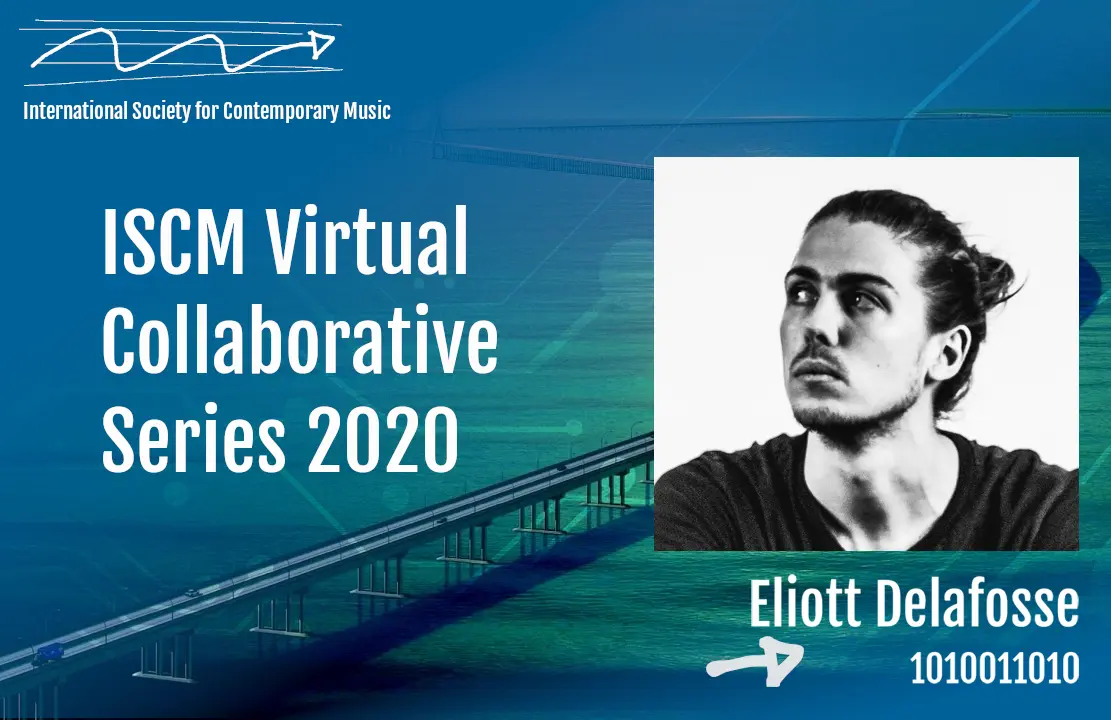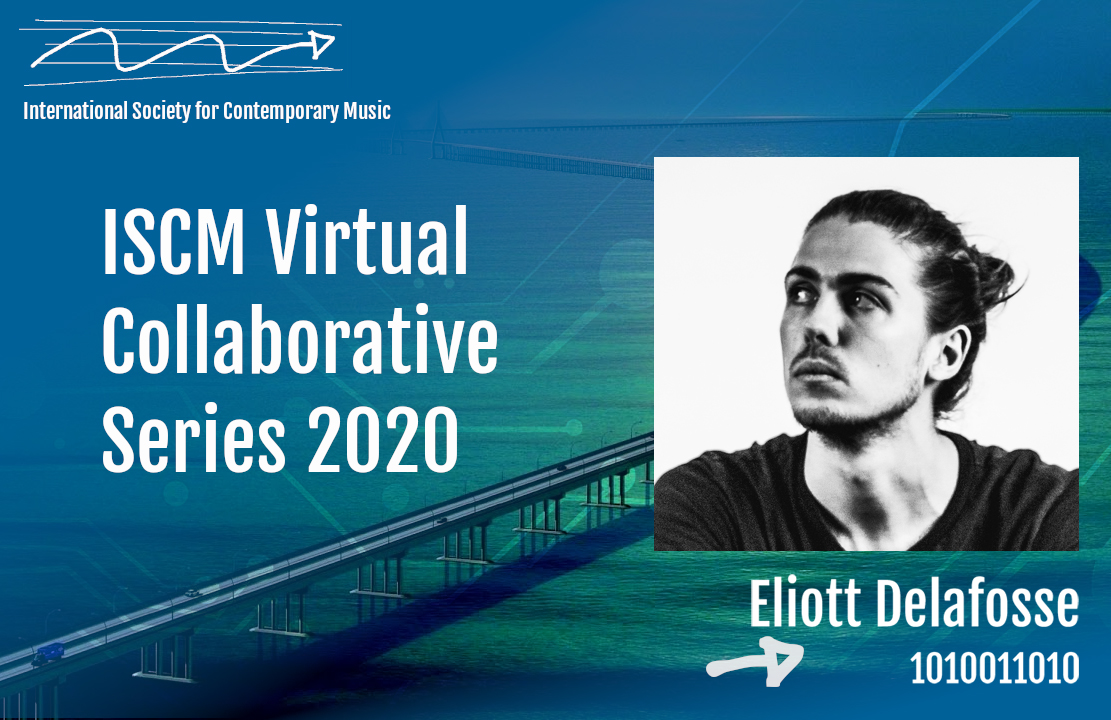 (Submitted by ISCM – Wallonian Section)
Eliott Delafosse is a French composer and sound artist based in Brussels who is very interested in the interaction between electroacoustic and instrumental writing and the ambiguity that can exist at their border. His experience in electronic music feeds his acoustic work, and vice versa.
His works have been performed internationally in Brussels, Mons, Darmstadt, London, Sweden and Italy by ensembles such as David Cohen & Brexchange Cello Ensemble, Ex Novo Ensemble (in the frame of MusMA), Ensemble 21 conducted by Marc Collet, Musiques Nouvelles conducted by Jean-Paul Dessy (in the frame of Attention Musiques Fraîches), Sturm Und Klang conducted by Thomas Van Haeperen, LAPS and Ensemble Fractales. He recently won the Henri Pousseur Center's Prize and was involved in the SOV Composers Academy that allows young composers to work with the SymfonieOrkest Vlaanderen.
Delafosse has also composed soundtracks for several short-movies, a collaboration with a Buto dancer in Japan, two theater musics for director Sylvie Landuyt (including DYWPWM, premiered in Brussels National Theater – KVS).
1010011010 is a six-minute 2020 composition scored for "Pierrot" ensemble: flute, clarinet, violin, cello and piano.