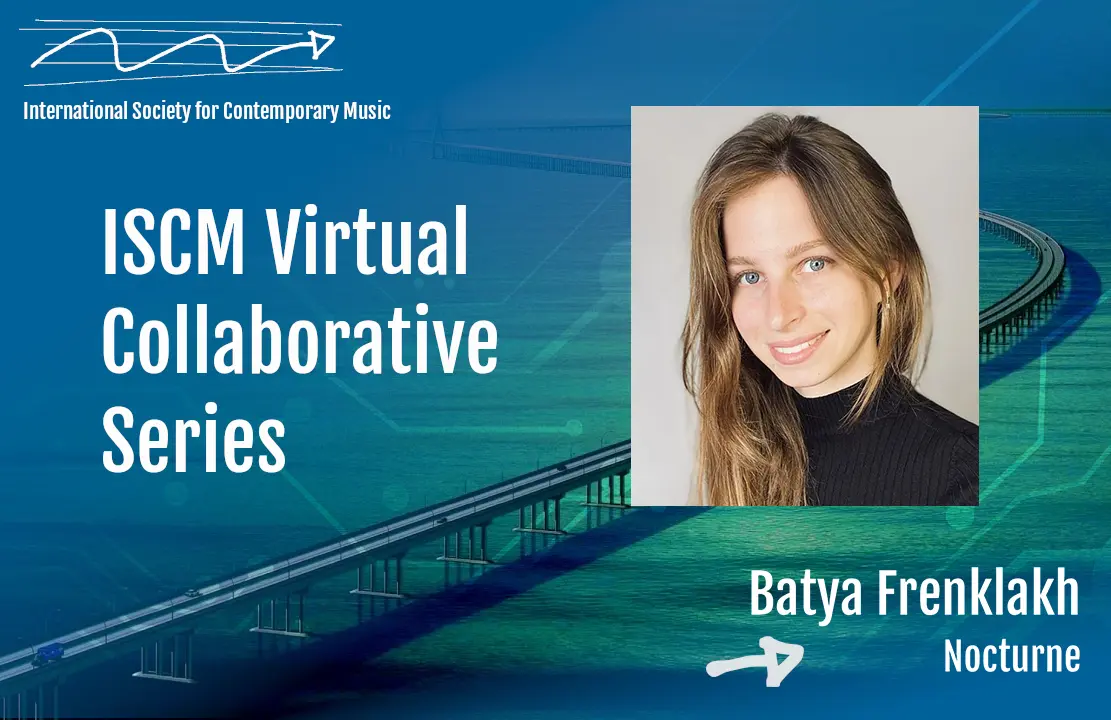 (Submitted by ISCM – ISRAELI SECTION)
Batya Frenklakh (b. 1992) is a master's degree student in composition at Anton Bruckner Private University under the direction of Prof. Carola Bauckholt ('19-). Previously she studied with Mr. Dan Yuhas ('14-'17) and Mr. Reuben Seroussi ('17-'19), and completed her first master at The Buchmann-Mehta School of Music at Tel Aviv University. Her works were performed by the Israel Contemporary Players, Ensemble Adapter, Neue Vocalsolisten Stuttgart, Schallfeld Ensemble, Janus Ensemble, Meitar Ensemble, The Israel NK Orchestra, The BMSM Orchestra and more. She has attended masterclasses with Franck Bedrossian, Mauro Lanza, Clara Iannotta, and Manuela Kerer, and took part in several projects, such as composing in collaboration at Labor Beethoven 2020, constructing musical representations at the Biennale Urbana (Venice) and composing for the film department at TAU. She won the 3rd prize of the Klon Competition Scholarship and received a master's degree scholarship from The Colton Foundation, a scholarship for excellence in a memory of lawyer Dan Ben-Basat, the Rotary Club Wels Stipendium 2019/20, and a scholarship for composing after the Israeli poet Aviva Or-Shalom.
Nocturne was written in the end of 2017 as a part of the Carter Composition Competition at The Buchmann-Mehta School of Music, and composed after the great composer Claude Debussy. There are included cites from two of his works, and the harmonic world and atmosphere are influenced by his style. The technic and the texture of the piece are an expression of Van Gogh's famous painting Starry Night.