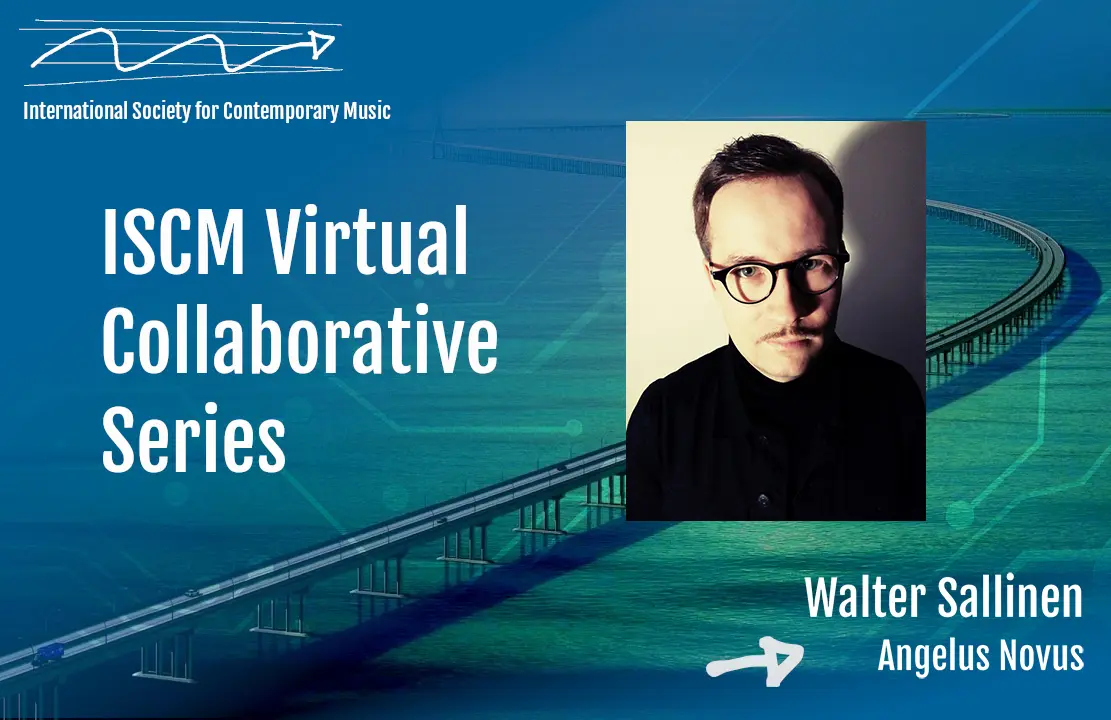 (Submitted by ISCM – FINNISH SECTION)

Walter Sallinen (b. 1991) is a Helsinki-based composer and sound artist. Sallinen's artistic practice explores the potential of interdisciplinarity both as a compositional tool and as a key for unforeseen collaborative concepts.
Angelus Novus is the last part from Sallinen's sound ritual UXO (2019), an electroacoustic piece for 4 percussionists, chorus and electronics. It was composed, recorded and mixed in collaboration with Kaj Mäki-Ullakko and received its premiere at the Helsinki Festival in 2019.
"Like a high speed train, nothing slows down the progress. It speeds along superconductor rails, hovering lightly at its great speed. Staying on board means leaving everything behind that causes friction or delays the achievement of escape velocity. At the same time, only friction can operate as the emergency brake for history and steer the train off the rails, before it falls over the edge." Klaus Maunuksela