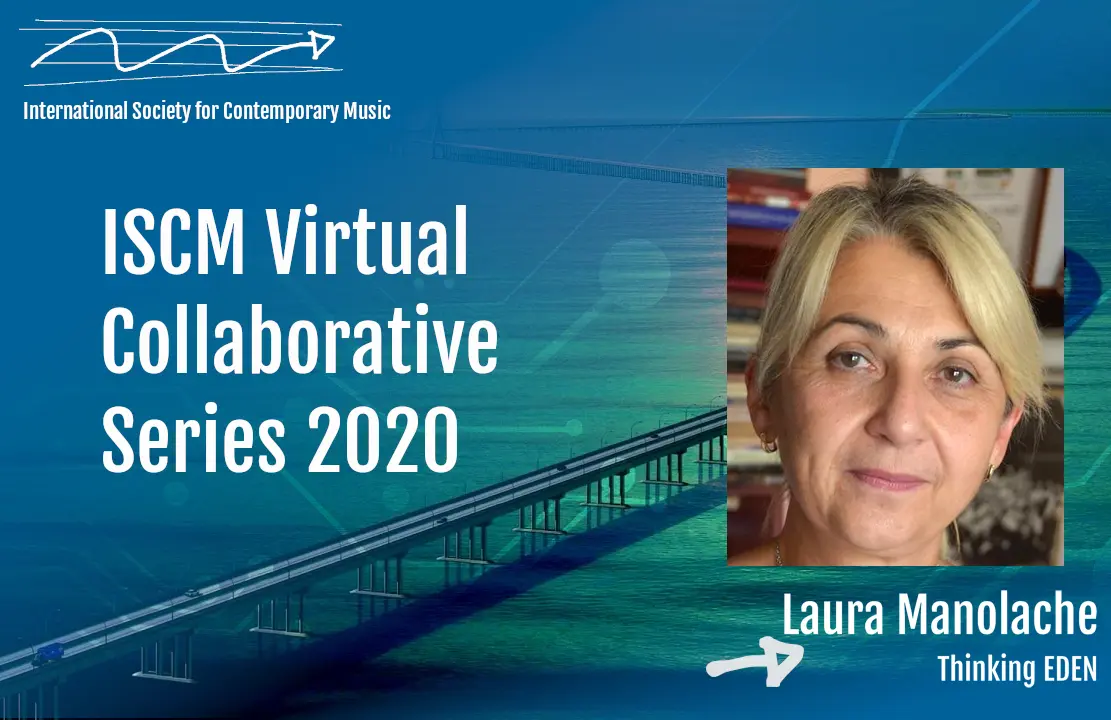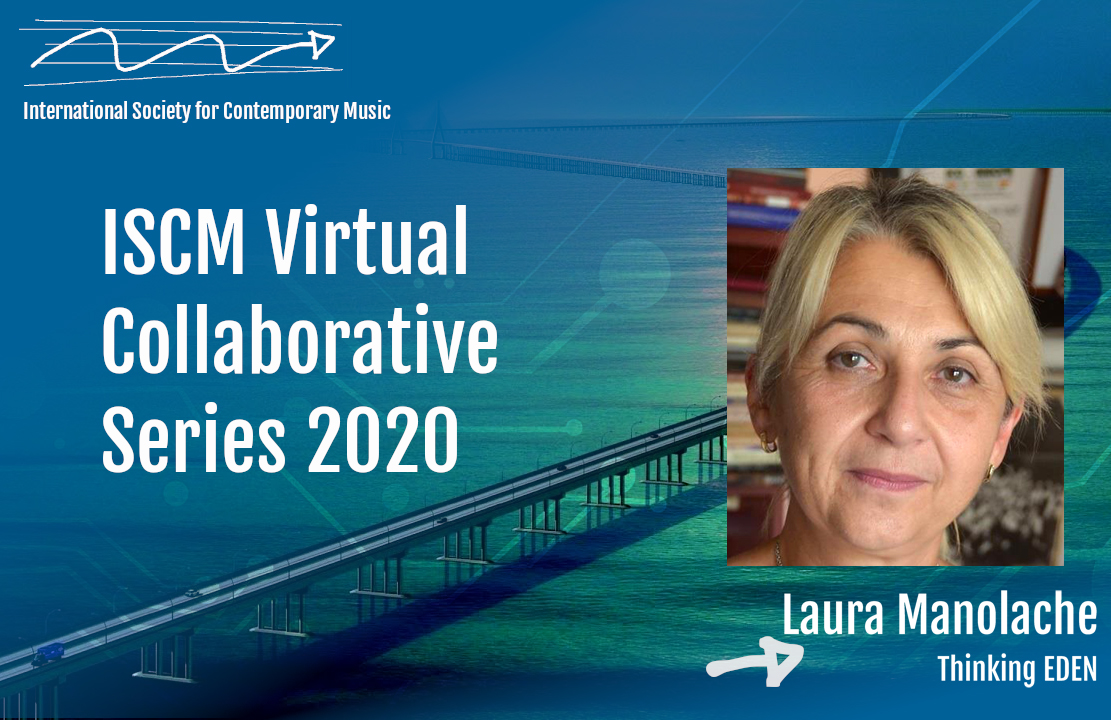 Laura Manolache (b. 1959) studied at the National Music University of Bucharest (NMUB) – musicology and composition; obtained DAAD research scholarships and also the scholarship offered by the Romanian Academy. Didactic activity at the NMUB since 1991; Musicology PhD in 1995. 2006 – 2012, she acted as General Director of "George Enescu" National Museum.
Her creation – instrumental-chamber and vocal opuses, concerto and symphonic works – was recorded by the Romanian Broadcasting Society; edited by "Editura Muzicală" – Bucharest and by Müller & Schade Publishing House – Bern; performed in concerts and festivals both in Romania, and in many others European countries, as well as in Canada and Japan.
Thinking EDEN – Trio for flute(s), percussion and piano (2015)
Imagined as a reflection on the "original light" theme, this piece has a monopartite structure, subdivided into three sections: 1. Before Beginning; 2. Original light; 3. In the Garden of Eden. The music's architecture grows from Rubato – sostenuto ma senza rigore and integrates a rich array of sound effects and techniques: from the flute's multiphonics (noted after Pierre-Yves Artaud's Tratait…) to the piano's and vibraphone's clusters, often interrelated, from glissandi in different speeds – faster or slower – distributed to piano and vibraphone, to passages of collective improvisation.