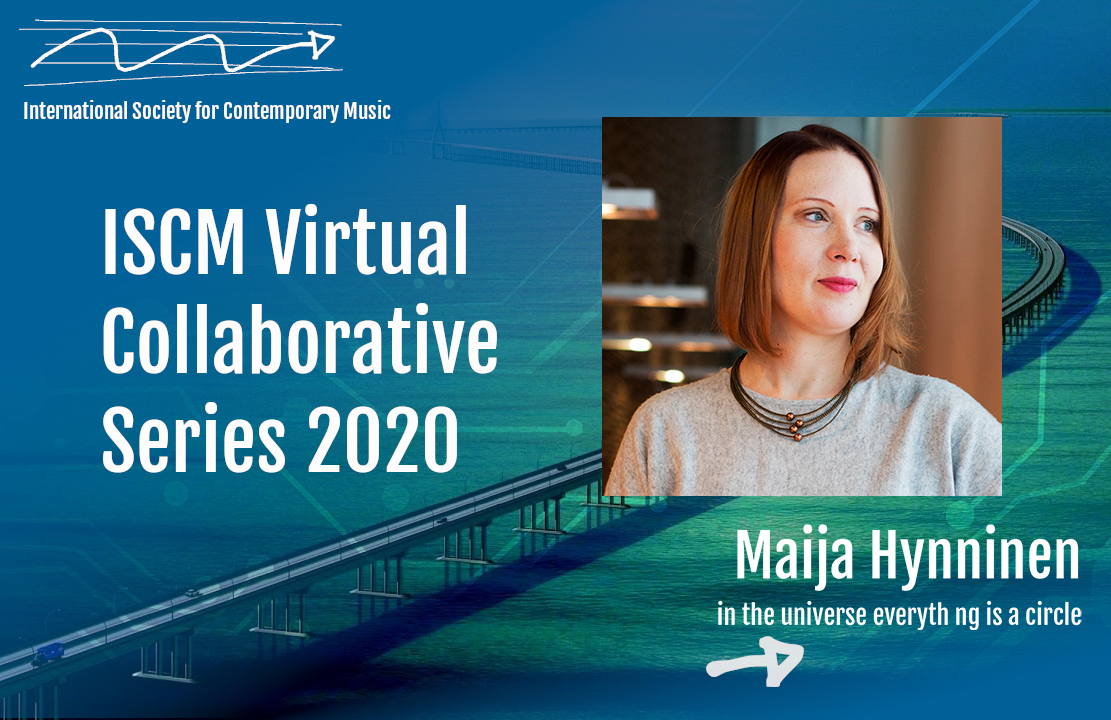 (Submitted by ISCM – FINNISH SECTION)
Maija Hynninen (b. 1977) – composer and sound artist – is working in the areas of concert music, electronic instrument design and multidisciplinary performances. The essence of her music builds on the unique moments where the parameters of this world are slightly altered to allow a glimpse of another reality to be present. It can be a moment where the timbre of purely acoustical writing gives surprising results or when electronics project sound into another domain, another space and reality. She entered the Sibelius Academy in Helsinki in 2003 (M.Mus. 2011) to study with Paavo Heininen while also working for a violin diploma at the Norwegian Academy of Music. The studies in electronics continued at IRCAM Cursus 2012–13. She is currently a PhD candidate at UC Berkeley and at CNMAT, with Franck Bedrossian, Edmund Campion, Carmine Cella, Cindy Cox, Myra Melford, and Ken Ueno as her professors.
In the universe everyth ng is a circle for solo contrabass clarinet and live electronics (2020–21) draws inspiration from the novel by Sawako Nakayasu, Settle Her. Nakayasu's novel is written on a bus during one day, the thanksgiving, when she wanted to protest the meaningless festivities by sitting on a local bus circling the same route the whole day. Fragments of Nakayasu's text are woven into the contrabass clarinet textures. Occasionally the vocal qualities of the instrument as well as the electronics push towards the foreground. The piece is a journey in circles towards the stillness of the center.
"I th nk about all the occasions when people refuse or decline knowledge I c n count the prom nent inc dences of the on m two hands and usually there is som th ng I c n say about those moments when people say don't tell m I don't want to know."
Sawako Nakayasu