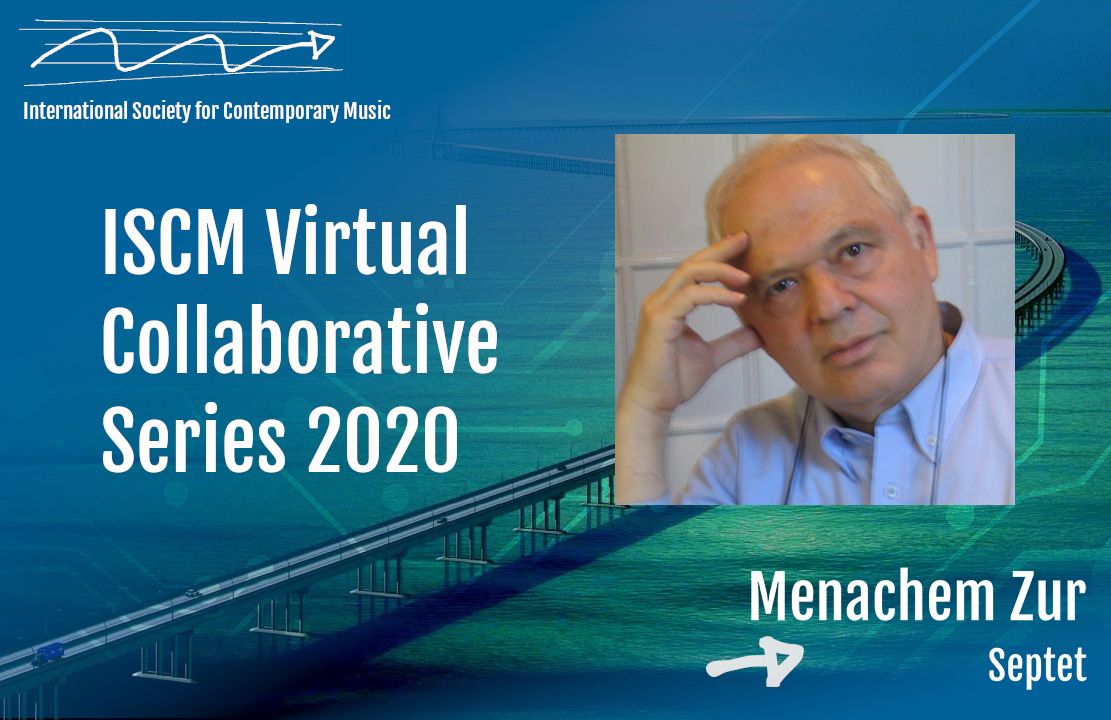 (Submitted by ISCM – ISRAELI SECTION)
Menachem Zur was born in Israel in 1942. He has composed over 180 works, including chamber music (including 5 string quartets), vocal, symphonic (ten symphonies, nineteen concerti), electronic music, and two full-scale operas. In 2001 he was awarded the ACUM (Israeli ASCAP) prize for life-achievements and the Prime minister's prize for composition. Other prizes in the past include a Guggenheim Fellowship in 1981, and many other commissions and awards. Most of his works have been published in the USA and in Israel. His orchestral works have received performances by the Israel Philharmonic Orchestra and the Jerusalem Symphony Orchestra.

Menachem Zur is a professor emeritus of the Jerusalem Academy of Music and Dance. He has taught at Queens College, CUNY, and New York University. During the years '92-'94 & 2000-3 he served as the chairperson of the Israel League of Composers. He is a graduate of The Jerusalem Academy of Music and Dance, and studied in the United States at the Mannes College of Music, Sarah Lawrence College, and Columbia University, where he was awarded a D.M.A. in Composition in 1976.
The Septet was written in 2019-20 in memory of my beloved composition teacher Mario Davidovsky. It is in two movements, duration 11 minutes. The harmonic language utilizes 12 tone techniques with ideas from set theory – and Schenkerian theory. The piano is featured as the main instrument in the ensemble.