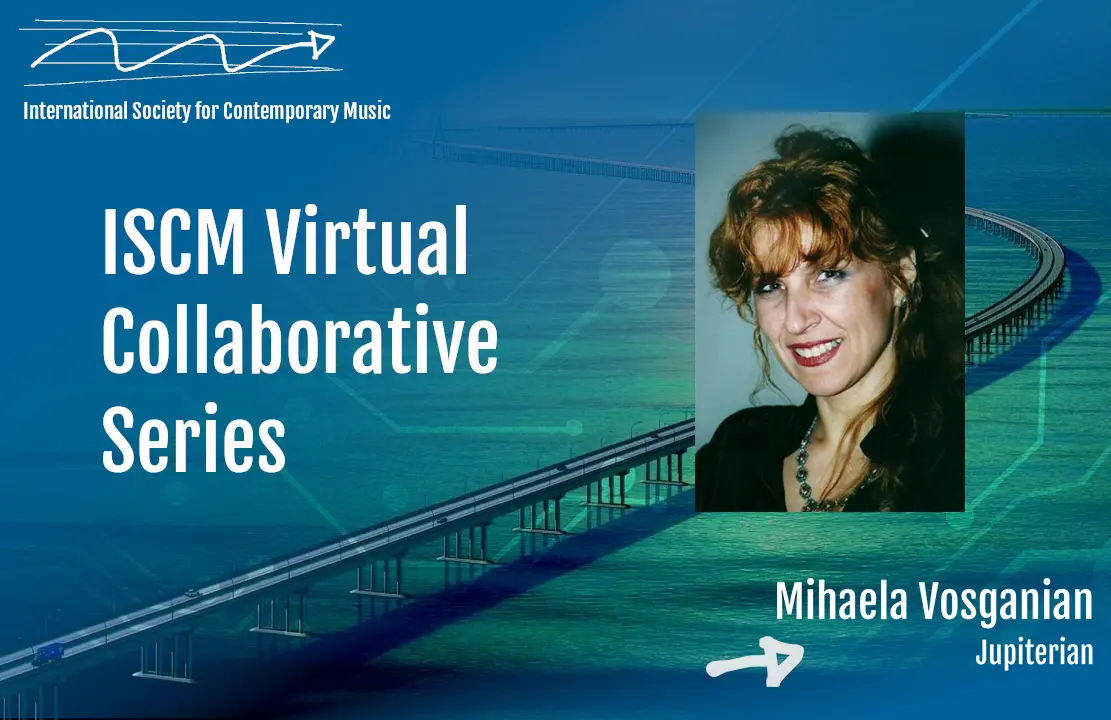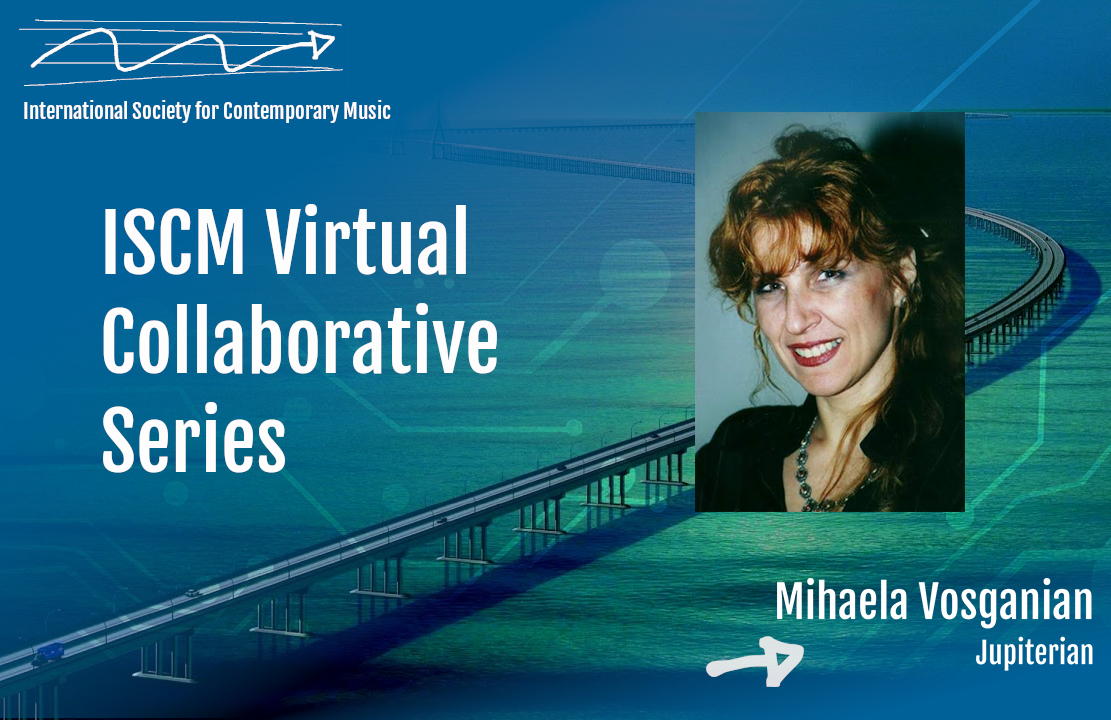 (Submitted by ARFA)
Mihaela Vosganian (b. 1961) received a degree in composition and a PHD from the Bucharest University of Music where she is currently professor of composition, polyphony, and contemporary languages. After graduation she received professional grants in London and Amsterdam. She has won prizes including Santa Cecilia Alba Adriatica (1992, Italy), INM Consortium Composition Prize (1998, USA), G. Enescu Prize of Romanian Academy (2000), Romanian Union of Composers Prizes for symphonic work (2009), and so on. She has given lectures at international festival and conferences events: IP Pennsylvania (USA), Donne in musica (Italy), IAWM Congress (England), Ateneo de Musica y Danza (Spain), UNI Oldenburg, New Zealand Festival of Contemporary Music, and the Puerto Madrin Festival (Argentina 2011). She is a member of the Symphonic Board and of Council of the Romanian Union of Composers and Musicologists as well the President of Romanian Association of Women in Music. As founder and Artistic Coordinator of Inter-art Contemporary music and Dance Group she has been toured all over the world during festivals, seasons, or other international events. She served as Director of the International Week of New Music in 2003 and again from 2010-2012 as well as of Multi Sonic Fest Festival (2003-2008).
In the last decade, Vosganian has founded" a new spiritual aesthetic aesthetic view called "archetypal trans-realism which proposes, on the one hand, to reinstate the archetypal functions of art (the ritual, the catharsis, the healing and the ecstasy), and, on the other hand, to express a different form of the surreal, named by the composer trans-real, emerging from extended states of consciousness which arise out of spiritual dreaming. This orientation is linked with her theoretical and practical approach of a Triple module of vibrational therapy (together with a book released this spring of 2018). Vosganian's music has been recorded on numerous CDs including 6 discs devoted exclusively to her compositions.
Jupiterian belongs to The Seven Planetary Cycles – multimedia performance for electronic realm, video mapping design and dance – a complex opus by the composer Mihaela Vosganian inspired by kabbalistic philosophy and the actual sounds of planets transcoded by NASA. The version in this video is an interactive performance of electronic music and dance from a performance presented at the Meridian Festival in Bucharest which united 4 of the 7 moments of the entire cycle – HelioSun, Lunar, Mercurian, and Jupiterian. The live virtual scenography is made by Augmented Space Agency (Ciprian Făcăeru and Dan Făcăeru) featuring edited footage by Armine Vosganian and Cristian Vlădescu. This setting interacts with the choreography of Liliana Iorgulescu and Andreea Duță. Mix and stereo master: Andrei Boanta aka Andy Kretzmeister Made possible in partnership with: International Center For Research And Education In Innovative Creative Technologies – Cinetic Caragiale Academy of Theatrical Arts, and Cinematography National University of Music Bucharest.