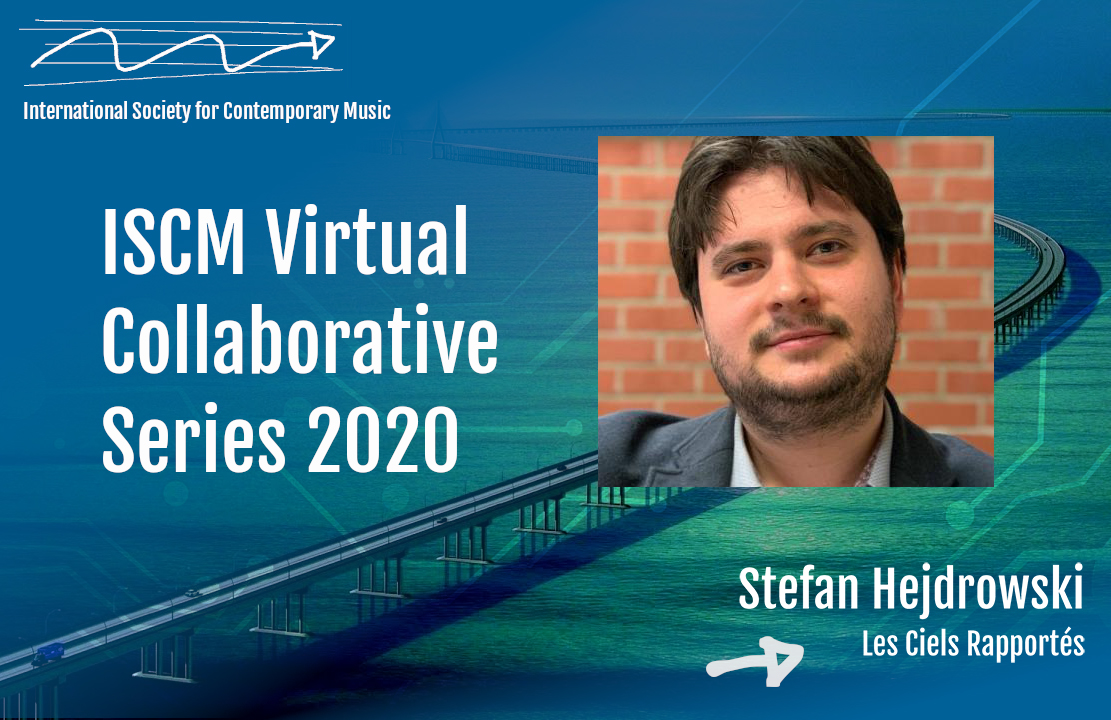 (Submitted by ISCM – Wallonian Section)
Stefan Hejdrowski (b. 1993) is a Belgian composer based in Liège. In 2016, he graduated from the Conservatory of Liège with great distinction in Michel Fourgon's composition course. The same year, he won the Ça Balance Classique prize from the Province of Liège. His works have been performed at festivals such as Festival Ars Musica (2012, 2016, 2017), Festival Images Sonores (2014, 2015), and the Music Biennale Zagreb (2017).
Stefan Hejdrowski's music has already been played by several ensembles such as LAPS Ensemble, Ensemble 21, Ensemble Hopper and E-MEX Ensemble. In 2016, he composed a piece for the Royal Philharmonic Orchestra of Liège directed by Christian Arming. In August 2018, Hejdrowski took part in the International Summer Course "Synthetis" in Radziejowice (Poland). Particularly encouraged by Zygmunt Krauze for the quality of his work, he also studied with Marta Ptaszynska, Mauricio Sotelo, Johannes Kreidler, and Ondrej Adámek. Since January 2017, Stefan Hejdrowski has been lecturer at the composition department of the Royal Conservatory of Liège.
About Les ciels rapportés (2019), the composer writes: "The title refers to a method used in photography's seascape to create dramatic intensity. By combining two negatives (one for the sky, the other for the sea), the photographer modifies the sunlight and the clouds of a seascape. The result is a picture with a dark atmosphere but also very calm. The works of Gustave Le Gray were an inspiration for this piece. The four electric guitars are, in comparison with a string quartet, interlinked and homogeneous. The piece is characterised by delicate melodic lines with a quiet intensity. In this context, a melody from the second movement of Scriabin's piano concerto emerges at different places. This external material may sometimes sound as an anomaly or sometimes merge with the harmony of the piece. The difference between the two harmonic materials is so thin that the audience is kept in constant doubt.