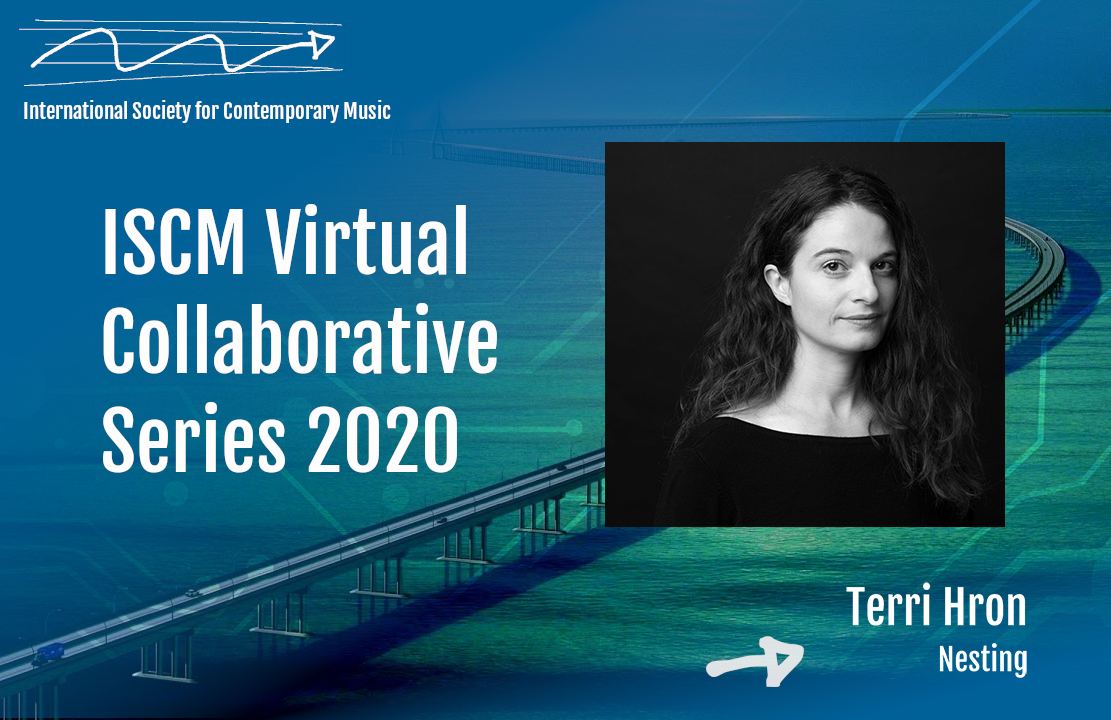 (Submitted by ISCM – CANADIAN SECTION)
Terri Hron is a musician, a performer and a multimedia artist. Her work explores historical instrumental performance practice and repertoire, field recording, ceramics, movement and video. She often works in close collaboration with others. Besides composing and performing works for and with others, she produces performances, gatherings and events. Terri studied musicology and art history at the University of Alberta, historical and contemporary performance at the Conservatorium van Amsterdam and electroacoustic composition at the Université de Montréal. Her research focuses on collaborative practice and scoring in multimedia performance art. She was a Visiting Scholar at Wesleyan University before taking her current position as Executive Director of the Canadian New Music Network, where she has developed programs focusing on equity, access and inclusion.
About Nesting:
In 2010, Terri began clearing brush in a small forest on Île Audet, a small island on a lake in the Appalachian hills of Quebec. As a way to deal with the deadfall and accelerate decay, she started making nest-like structures in the woods, invitations for wildlife both real and mythical. In 2013, a number of artists to come and interact with these structures, recording and collecting these activities. In 2016, Terri asked choreographers Lina Cruz, Hannah Fischer and Adam Kinner to help create three movements, weaving together what had been collected, bringing the forest onto the stage. While there is no narrative, their roots on the island highlight a range of physical and emotional connections to the environment.
NESTING:
WORK (made with Adam Kinner)
DREAM (performances by Hannah Fischer and Catherine Thompson)
BUILD (made with Hannah Fischer)
NEST (made with Lina Cruz)
made and performed by Terri Hron
total time: 50 minutes
Creation team:
Philip Fortin: camera
Catherine Thompson: shamisen
Meva Creative Mind: accessories
NESTING is a modular piece that can be performed in various ways, depending on the nature and equipment in a space.