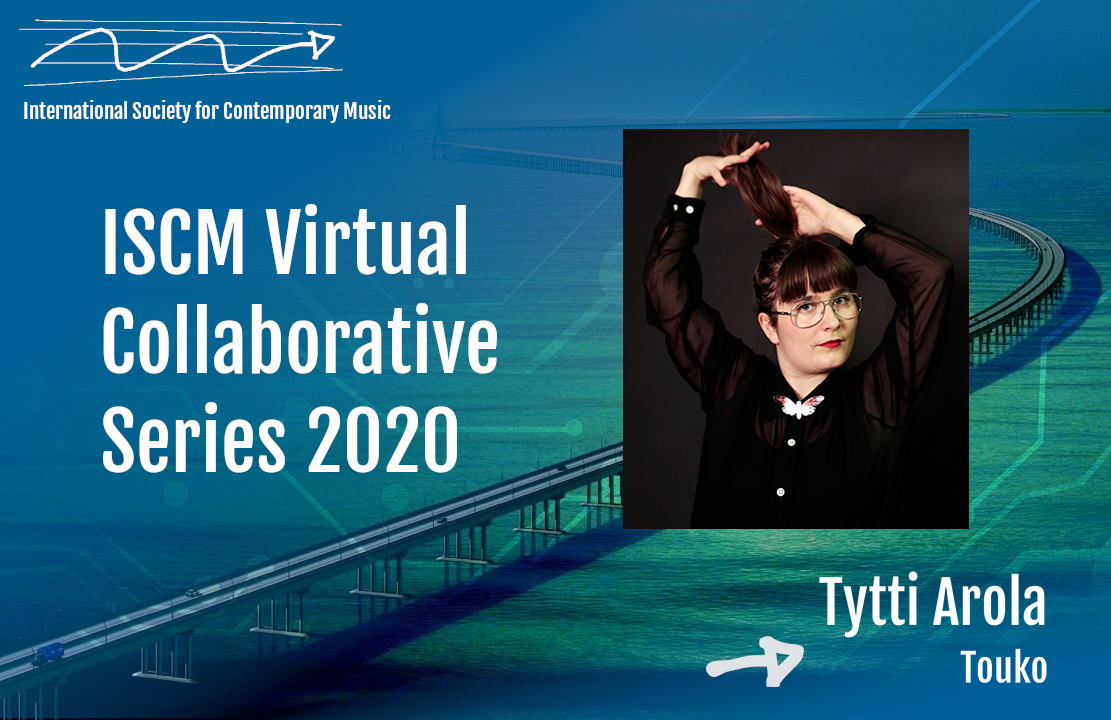 (Submitted by ISCM – FINNISH SECTION)
Tytti Arola (b. 1990) is a composer and sound artist who is interested in bringing daily life to concert venues, doing multisensorial compositions and exploring spatial sound. Arola's artworks often include electronics and lately she has been drawn towards performance art and instrument building. Her oeuvre has been presented internationally for example at Nordic Music Days, Reykjavík Arts Festival and Venice Biennale and performed widely in Finland at festivals such as Helsinki Festival, Tampere Biennale, Musica Nova, Our Festival and Flow Festival.
Touko, a 2019 fixed-media composition for 8 channels (here presented in a stereo version), gets inspiration from the contradictory month of May in Finland. In southern Finland it is the time of blooming, but in the North the snow is still melting. The migratory birds arrive to Finland, including latecomer common swift. May is a month of sorrow and joy – according to researchers it is the most common month to commit suicide in Finland, but at the same time people are celebrating the starting of the summer with various national holidays. The piece is based on recordings of violin, viola, human voice and mouth accompanied by the hisses and pops of sparkling wine.