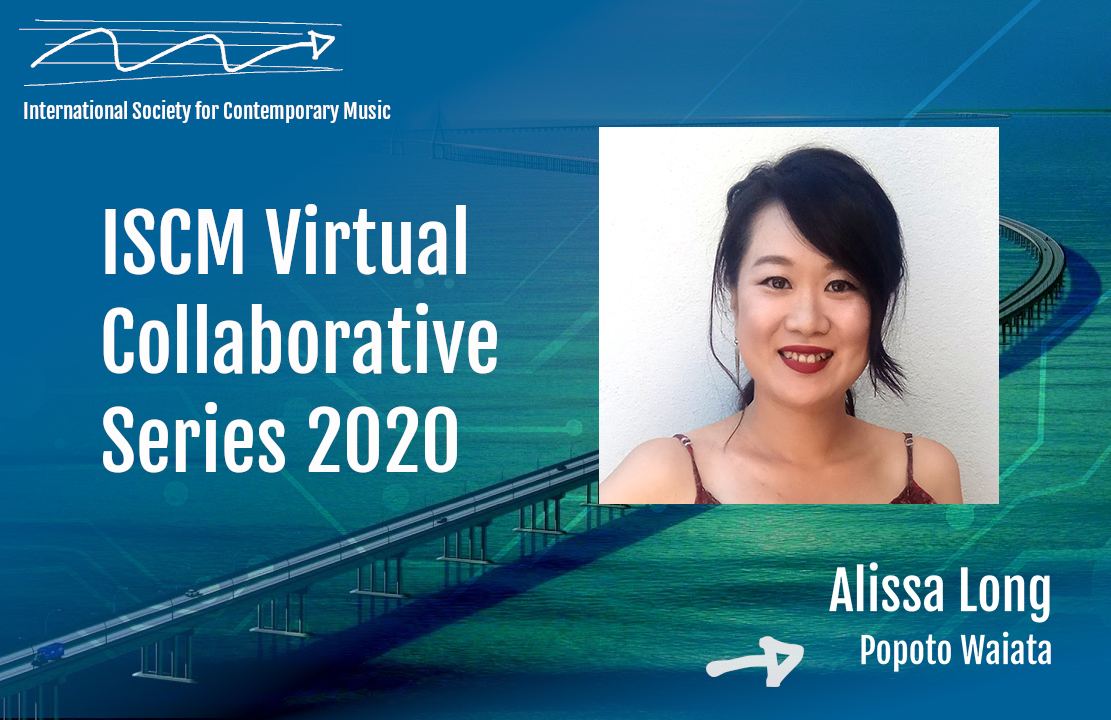 (Submitted by ISCM – NEW ZEALAND SECTION)
Alissa Long was born in Jordan, raised in Taiwan, and is now permanently based in New Zealand. She studied at Soochow University in Taipei, and finished her Master of Arts degree in 2012. She is a composer, arranger, and educator, with over a decade of experience in creating new music for a large variety of musical soloists and ensembles. Alissa has represented New Zealand as a composer with her cello solo Awaken Memories of Loneliness (at the 2014 Yogyakarta Contemporary Music Festival) and her large orchestra piece The Corner of the War (performed at the 2015 Asian Composers' League festival in the Philippines). Her piece Popoto Waiata for percussion duet, was also performed at the 2018 ACL festival. Her recent successes include Scherzo for Percussion Quartet performed by Ju Percussion Group at the Taiwan National Concert Hall. The Corner of the War for large orchestra was recorded in the New Zealand Symphony Orchestra 2019 composer sessions. She was also a recipient of the 2020 SOUNZ Commission for Orchestra Wellington and Sistema Youth Orchestra.
Popoto Waiata (2018) was inspired by a well-known Taiwanese folk song, Fishing Song (捕魚歌), originally sung by members of the Amis-Kiwit tribe. It draws inspiration from the traditional performance technique of the Kokang, a Kiwit instrument which consists of 3 to 5 wooden sticks, arranged similar to a Marimba. The title "Popoto Waiata" translates from Maori to English as "Song for the Māui Dolphin". The composer wants to focus attention to the plight of the Māui dolphin which is on the edge of extinction because of entanglement in fishing gear and drowning. The piece presents
the joyous song of the indigenous Taiwanese Fishermen and distorts it through a sinister lens to expose the tragic results that can occur, even from well-meaning individuals. Environmental issues are complex and the composer acknowledges the challenges and opportunities for development posed by ecological problems. It is hoped that this piece will cause listeners to reflect on the precarious state of the Popoto and inspire listeners to support cross-cultural conservation efforts.