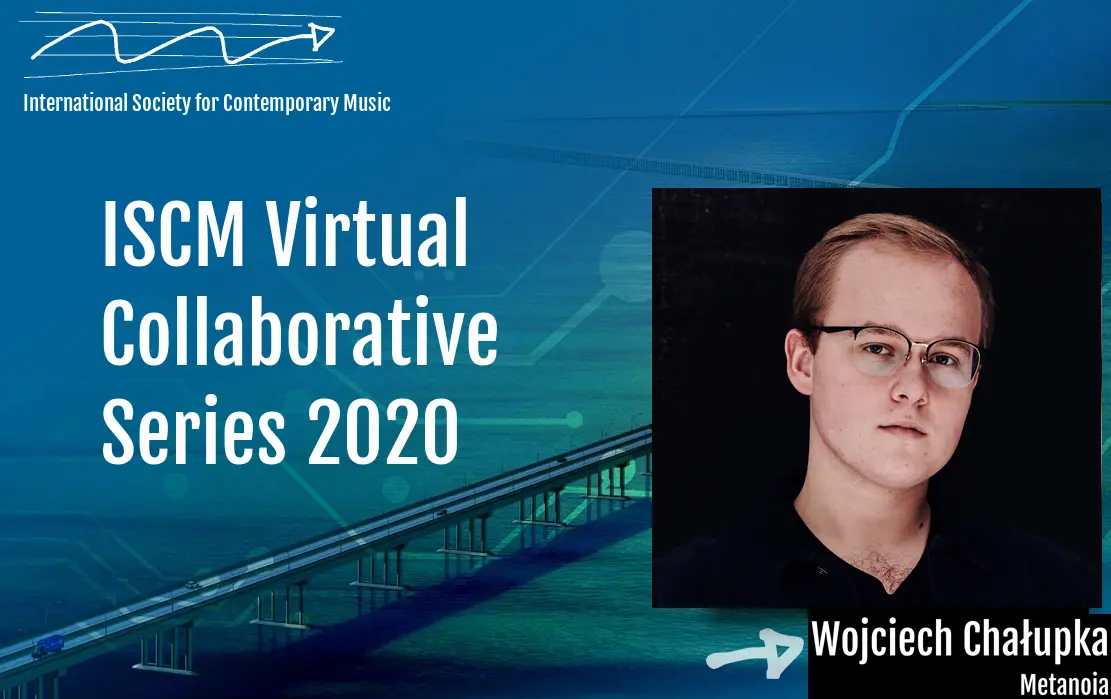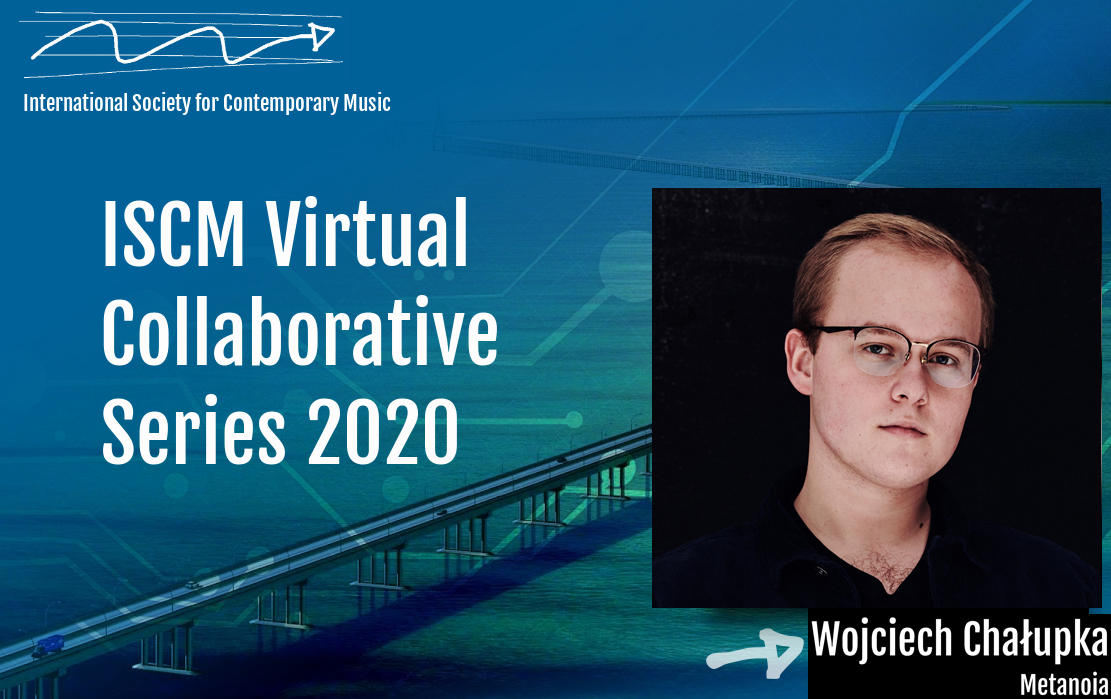 (Submitted by ISCM – POLISH SECTION)
Wojciech Chałupka was born in Kluczbork, Poland in 1999. He is studying two courses simultaneously at the Fryderyk Chopin University of Music in Warsaw, composition with Dariusz Przybylski and saxophone with Paweł Gusnar. In the 2019/2020 academic year he studied with Lars Mlekusch at the Zürcher Hochschule der Künste.

He is a laureate of 47 national and international composition and performance competitions. As a composer, his accolades have included first prize in the 61st Tadeusz Baird Young Composers' Competition (Warsaw, 2020) for Nemesis, second prize and the audience prize in the 4th Krzysztof Penderecki Composition Competition ARBORETUM for Reminiscences from the Other World (Radom, 2019), honorable distinction in the 3rd Krzysztof Penderecki International Competition for Young Composers for Metanoia (Krakow, 2020) and third prize in the 3rd Asia Pacific Saxophone Academy Composition Competition for Elegie (Bangkok, 2019). His works have been performed many times in Poland and abroad at such venues as the Witold Lutosławski Concert Studio of Polish Radio in Warsaw, Royal Castle in Warsaw, The Krzysztof Penderecki European Centre for Music, NOSPR in Katowice and in Switzerland, Croatia, Lithuania, Thailand, Germany and Thailand.

As a saxophonist, his laurels have included the Grand Prix in the All-Poland Competition of the Centre for Artistic Education on three separate occasions: for wind chamber ensembles (2016), saxophone (2018) and chamber ensembles (2018), first prize in the Kaunas Sonorum international competition for young musicians (Kaunas, 2017) and second prize and the Gold Award at the EMONA festival (Ljubljana, 2018).

In 2016, 2018 and 2019, he received a scholarship from the Ministry of Culture and National Heritage for his artistic achievements, and in 2018 from the Ministry's 'Young Poland' programme. He became a scholarship holder of 'Lyra Stiftung', 'Eppur si muove Stiftung', Scholarship John Paul II of the Capital City of Warsaw, foundation 'Communication without Barriers', the 'Work of the New Millennium' Foundation and the National Children's Fund.

Metanoia is a three movement piece for flute and piano written in 2020. Metanoia got honorable distinction in the 3rd Krzysztof Penderecki International Competition for Young Composers (Krakow, 2020). The Piece is dedicated for Jagoda Krzeminska.
Metanoia means a spiritual transformation and repentance. The word 'metanoia' has its origins in Greek and comes from meta (transformation) and nous (mind). First movement Tranquillo ma cantabile is a form of meditation, it represents the beginning of metanoia, a moment of searching for one's own soul and identity. Second section Assai con moto et energico describes a transformation of a soul. A fight between a previous state of mind and heart and a present sensation of human soul. Last section Epilogue represents a moment after the transformation, new sense of soul after the repentance. This section is kept in 7/4 meter which
shows perfection and fulfilment, which is a state of soul after metanoia.